New exec appointments show Veon serious about sizeable mobile money opportunity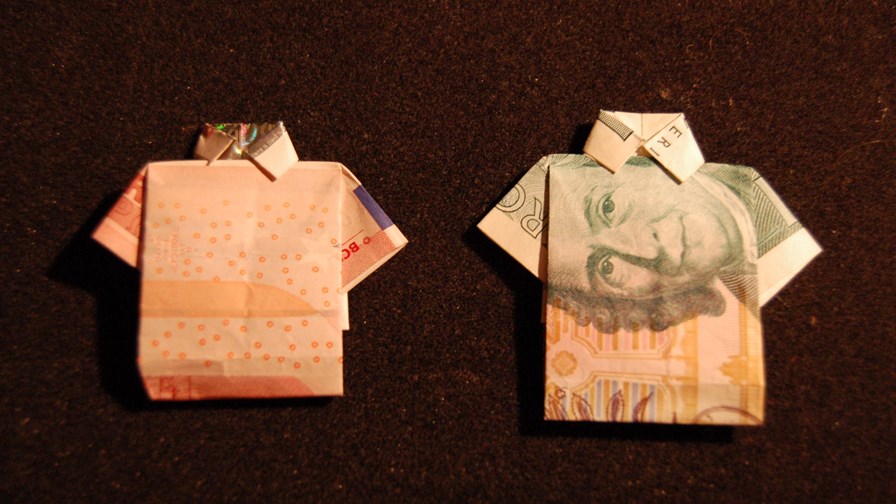 Pakistan's JazzCash posts solid growth
And gets a new leader with a strong MFS pedigree
Telco looks to MFS to boost Russian operations
Has broader opportunity across central Asia
The appointment of Erwan Gelebart as the new CEO of Pakistan's JazzCash is the latest in a series of executive changes by parent company Veon that underscore the extent of its focus on digital services, specifically in the financial services space. And with a sizeable untapped customer base to target, the telco is well-placed to carve itself out a position as a regional powerhouse in mobile financial services.
Gelebart will take up his new post on 18 May, reporting to Veon's co-CEO Sergi Herrero, who was previously overseeing JazzCash himself, having joined the company from Facebook less than a year ago.
Perhaps surprisingly, Veon somewhat glossed over Gelebart's pedigree in the mobile financial services space when it announced his appointment. The incoming executive joins Veon from Orange, where he was serving as CEO of Orange Money Madagascar, having previously held other senior roles within the group's MFS businesses in Africa. He also served a stint as head of mobile financial services at Grameenphone in Bangladesh, as well as directing Telenor's MFS operations at group level, and was involved in MTN's mobile money services launch in Ghana as a consultant for EY.
Veon categorises Pakistan as one of its growth engines, and MFS is a key part of that.
"With 7.3 million active digital wallets, JazzCash has enormous potential in Pakistan – a country with a young, fast-growing population of more than 200 million," said Herrero, in a canned statement. "Erwan's background of success and entrepreneurial spirit will play a crucial part in our growth plans for JazzCash over the coming period."
When it presented its full-year 2019 results earlier this year, Veon noted that its Pakistani business – which offers mobile services under the Jazz brand – boasts 9 million mobile financial services users in total, including those 7.3 million JazzCash mobile wallet customers. With 60.5 million customers in Pakistan, on the back of a healthy 7.6% growth rate last year, incidentally, that's a hefty untapped opportunity.
Financial services revenue in Pakistan grew by 24.6% year-on-year in the last quarter of 2019 on the back of JazzCash customer growth, Veon said, although it did not share actual figures. And those customers are still growing.
"We have already added close to 0.7 million monthly active users to our wallet proposition on JazzCash and expect to see approximately 50% YoY increase in mobile wallets," Veon revealed in its latest trading update on 31 March, a few days into lockdown. Growth will be impacted by the Covid-19 pandemic, but Veon remains upbeat about its prospects.
"[The growth] comes hand-in-hand with stronger engagement of our wallet user through the launch of key remittance services for freelance workers, linking of bank cards as a funding mechanism and the overall enrichment of our growing USSD and App propositions with much more to come," it said. "With quarantine measures in place, which will likely adversely impact overall wallet growth, we have already seen a strong increase of top ups and bundle purchases through JazzCash."
While there is still plenty of growth potential left in Pakistan, Veon also has its eye on the mobile financial services space in its other markets. And it will fall to its new co-CEOs to capture that potential growth, primarily Sergi Herrero.
Shared finances
Sergi Herrero joined Veon in September as COO of Veon Ventures, a newly-created unit with the remit of defining the telco's growth plans beyond traditional connectivity, with a focus on adjacent, digital products. He moved from Facebook, where he served as Global Director of Payments and Commerce Partnerships, a role that saw him manage the launch and development of payment and commerce tools for Messenger, WhatsApp and Instagram, amongst other things.
At the time, Herrero highlighted the fact that Veon operates in a number of markets with relatively low smartphone penetration and a young population with an appetite for digital services. "This is clearly a commercial opportunity that Veon is well placed to capture," he said.
Indeed, with 212.2 million customers across 10 markets as of the end of 2019, Veon sits among the world's biggest mobile operators. But its average 4G smartphone penetration across that footprint is just 34%, while just 11% of its customer base currently use mobile financial services. And, citing UN data, the telco predicts population growth of 10% by 2030.
Herrero made his mark quickly at Veon and was named co-COO of the group, alongside former Turkcell chief executive Kaan Terzioğlu, in November. Four months later, the pair stepped up to become co-CEOs, while Ursula Burns, who had served in the post for the previous year, returned to her role as company chairman. The CEOs split their role geographically, with Herrero overseeing operations in Pakistan, Ukraine, Algeria, Bangladesh and Armenia, as well as taking the lead on building new ventures, digital products, and partnerships, while Terzioğlu will look after the other five markets plus core telecom services.
The telecoms space is not exactly littered with co-CEO success stories, but we'll gloss over that for now.
The pair issued a joint statement, highlighting their unity, as well as spelling out the importance of traditional connectivity and also "the growing demand for locally relevant digital services" across Veon's operating companies.
Veon has 4.9 million mobile financial services users in Russia, and in the low millions in the Ukraine, Kazakhstan and Uzbekistan, which suggests plenty of room for expansion. Russia remains its largest market in overall revenue terms – although it has more mobile customers in Pakistan – and is clearly a space in which the firm is looking to develop its financial services.
Veon's Russian operation Beeline reported declining mobile customers and revenues last year, and the telco was fairly frank about its poor customer satisfaction, relative to its peers. As part of its bid to tackle this, Veon, in its full-year report, said "Beeline expects to grow customer engagement via new digital and financial services."
While Terzioğlu has overall responsibility for the Russian operations, the telco recently appointed a new Beeline CEO, in the shape of Alexander Torbakhov, effective earlier this month. It is Torbakhov's second stint at the helm, having briefly headed up Beeline Russia a decade ago. He has held a number of positions in the interim, but the one Veon chose to focus on in the appointment announcement was the fact that he served as deputy chairman of major Russian bank Sberbank, as well as managing its retail banking operations, "including the expansion of digital products and services to more than 80 million customers."
It is not much of a stretch to suggest that Russia will see new digital financial services in the near future as part of a broader push from Veon to capture the MFS opportunity across central Asia. The coronavirus pandemic might well slow it down, but the telco could well be set to become a new household name in finance.
Email Newsletters
Stay up to date with the latest industry developments: sign up to receive TelecomTV's top news and videos plus exclusive subscriber-only content direct to your inbox – including our daily news briefing and weekly wrap.