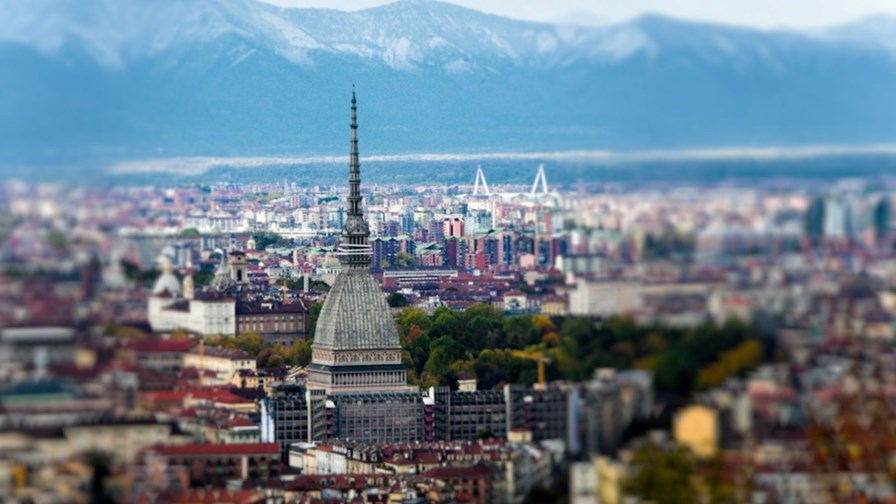 Turin testbed to play host to environmental monitoring drones...
...Which is exciting, but mobile video is likely to be the killer app
Google partnership boosts TIM's cloud credentials
TIM has taken a step closer to showing off 5G's true potential with the launch of a live edge cloud in Turin.
Deployed in partnership with the local municipality, TIM said the ability to process data and host applications closer to terminals will pave the way for the roll out of new smart city services, and will underpin industry 4.0.
To highlight its point, the Italian incumbent showed off some drones that are securely connected to its edge cloud, allowing them to be flown safely in high-footfall areas. In the coming months, TIM plans to trial drone-based environmental and infrastructure monitoring services in Turin, such as keeping tabs on river levels, improving safety in public parks and checking the condition of important local monuments.
"The 5G Edge Cloud network guarantees very high bandwidth and low latency and allows an exceptionally large amount of data to be aggregated and processed, providing for safe digital services of an extremely high quality that respect customer privacy, as well as allowing greater agility and flexibility in the configuration of services and applications, under the typical Cloud logic," said TIM.
Movie magic
Drones are an eye-catching way of showing off what can be done with 5G and edge computing, but the killer app is likely to be a little more down-to-earth than that.
As TIM noted in its press release, its edge cloud offers a more efficient means of watching live 4K video simultaneously on numerous 5G terminals.
This is where live sport could play a role. Turin is doubtless chock full of passionate Juventus football club fans, many of whom would be interested in watching their team in 4K over the mobile network. Even fans who are at the stadium might be keen to keep half an eye on their handset during a match.
Fans of minor teams or niche sports could also benefit, since edge cloud makes it cheaper and more efficient to produce a programme from a venue and deliver it to a local audience.
It's not just live content either. As streaming services become increasingly popular, more and more content will be stored towards the edge of the network to reduce latency and improve performance, whether that's over a fixed or mobile connection.
Google and the pursuit of cloud native
The 5G edge cloud launch is part of an ambitious plan by TIM to leverage cloud technology for the benefit of its customers and its own IT systems.
Less than a week ago, TIM announced a broad strategic partnership with Google Cloud that covers, among other things, edge computing.
The two companies have agreed to work together to "accelerate the adoption of digital transformation technology at Italian businesses of all sizes" through a combination of public, private and hybrid cloud. To support this effort, TIM plans to hire around 800 cloud engineers over the coming years, and roll out new, wholly-owned data centres.
In September, it revealed the progress it has made with cloud-native core networking in partnership with Ericsson.
TIM says going cloud native will enable it to allocate network resources dynamically and automatically, and closer to the customer.
Its Turin announcement this week shows that TIM is slowly but surely arranging the pieces of the cloud puzzle.
Email Newsletters
Stay up to date with the latest industry developments: sign up to receive TelecomTV's top news and videos plus exclusive subscriber-only content direct to your inbox – including our daily news briefing and weekly wrap.