How 'multi-access' is the 5G edge?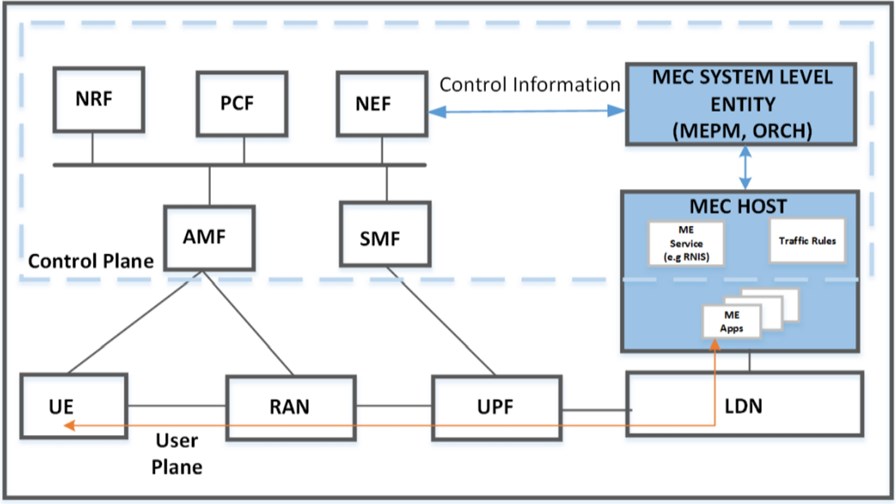 ETSI's Mobile Edge Computing ISG broadened its appeal by keeping the acronym (MEC) but changing the underlying group name to "Multi-access Edge Computing"
The idea was to indicate openness and inclusion
Here's the white paper - 'MEC in 5G networks' - to prove it
Yesterday, the OpenFog Consortium announced that its technical framework for the network edge had been standardised by the IEEE (as IEEE 1934).
Today it's the turn of ETSI's Multi-access Edge Computing group (MEC ISG). It's just launched a white paper which sets out what it sees as the role of mobile edge computing in 5G.
Yesterday's IEEE 1934 standard describes a reference architecture designed to act as a universal technical framework. It's to provide 'horizontal' clarity at the network edge with an architecture that can distribute computing, storage, control and networking anywhere along the "cloud-to-things continuum". In essence, OpenFog sets rules for how clouds can operate at the edge of the telco network and beyond at the corresponding edge of the user's private network.
As you might expect, this little patch of ground - the edge - might end up being a highly contested zone from a commercial/business model point of view.
Mobile operators, planning their migration to 5G, see the mobile edge as a critical latency-buster for their advanced premium services - the new services they're relying on to boost revenues and make their 5G investments viable. It can also act as a necessary sifting and aggregating point for IoT data.
Ideally, many mobile operators would like third party 5G applications to be hosted within their 5G network alongside their own services.
Third party application providers and over-the-top content providers, on the other hand, may understandably be wary of being locked in (or locked out) of mobile edge facilities and might prefer instead to arrange high speed access to the mobile edge while running their applications in an adjacent data centre.
In any case, for potential third parties, openness is a highly prized requirement as evidenced by the IT-oriented 'fog' players choice of 'OpenFog' as their consortium name.
So what does the ETSI White Paper reveal?
As expected, a slightly different emphasis emerges from the MEC ISG work. It sees Multi-access Edge Computing as a key technology to enable "the hosting of applications in the 5G access networks – a 'must have' to support many applications and use cases
Therefore the emphasis of the white paper is on the opportunities for MEC to benefit from the edge computing enablers of the ETSI Multi-access Edge Computing group (MEC ISG) 5G system specification, and for 3GPP ecosystem to benefit from the MEC system and its APIs as a set of complementary capabilities to enable applications and services environments at the very edge of mobile networks.
But the white paper does mention that third parties can participate. It says that while MEC services are typically envisaged as being offered and supplied by Mobile Network Operators, an MEC service can also be offered by third parties.
"For instance, third party cloud service providers are entities offering MEC application hosting services and resources, while not being traditional network operators. Examples of such third-party providers willing to deploy edge cloud resources include: venue and facility owners or management companies, cell tower owners and neutral host vendors and vehicle fleet management companies (railway, automotive, etc.).
Due to operational complexity, costs, or simply difficulty in deploying MEC in hard to reach areas (for example, due to real estate scarcity), MNOs may buy edge cloud services from such third-party providers to supplement their networks. Typically, MNOs are not involved in day to day management and operation of these third-party edge clouds. The diagram at the top shows how a third-party cloud service provider could leverage 5G network functions in harmony with the MEC architecture to provide an edge computing service."
That's the technical feasibility. The commercial arrangements are another story. Download the ETSI White Paper here.
Email Newsletters
Sign up to receive TelecomTV's top news and videos, plus exclusive subscriber-only content direct to your inbox.