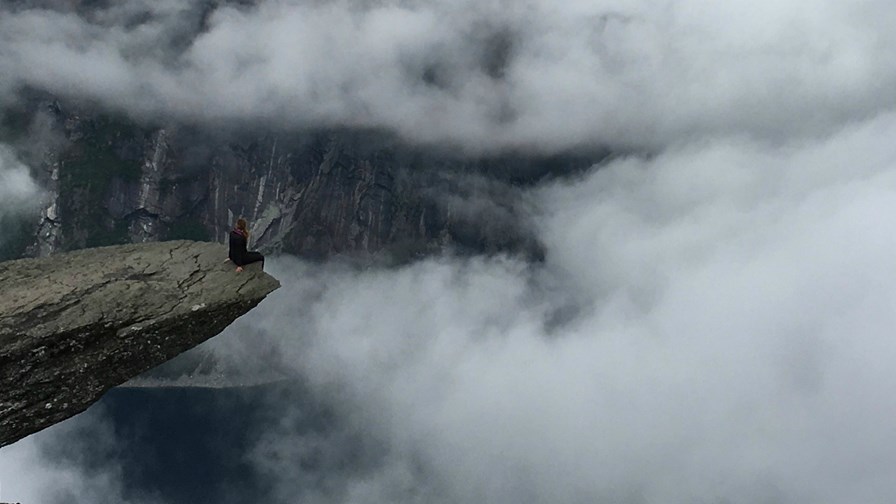 With Chinese new year around the corner, US telco declares 2020 as the 'year of the edge'
Which suggests that competition between CSPs and hyperscalers is about to ramp up
Devices could make the difference for some customers, which could be bad news for operators
AT&T has predicted that 2020 will be the year of the edge. The merits of that prediction are neither here nor there; what it suggests is that this will be the year when telcos and hyperscalers compete more aggressively for the hearts and minds of customers.
In typical telco fashion, AT&T reiterated that edge goes hand-in-hand with 5G, implying that businesses will be best served by a cellular operator.
"We're working with cloud service providers to add edge compute technology into our network centres as we're upgrading them for our 5G deployment," said Mo Katibeh, EVP and CMO of AT&T Business, in a blog post this week. "And we plan to have edge compute capabilities live in more markets by the end of the year."
5G does of course promise a host of exciting possibilities when combined with nearby storage and compute; the argument is more about who's edge you want. It's the argument that Amazon, Microsoft, Google and every telco will probably repeat ad infinitum this year, judging by this AT&T post. Just like they did when cloud computing first arrived on the scene.
Katibeh makes all the right noises: As well as rolling out infrastructure, AT&T is working with other cloud providers to offer customers a broad choice of services. It is also collaborating with developers to deliver solutions that customers actually need.
"We're not building this in a silo. We're doing everything with customers. We are trying new things. Proving new concepts. Building new capabilities," he said.
On the rise
AT&T's statement of intent is broadly in line with what analysts were predicting about edge last year.
"The emerging category of edge computing has been steadily rising in importance and maturity, and 2020 will be the most interesting year yet for vendors and users in this exciting space," predicted Forrester Research analyst Abhijit Sunil, in November.
57 percent of the mobility decision makers surveyed by Forrester said they "have edge computing on their roadmap for the next 12 months." In addition, according to Forrester, the edge cloud services market will grow by at least 50 percent this year, driven by the rollout of IaaS and PaaS solutions.
Meanwhile, an ABI Research note from June last year predicted the kind of jockeying for position that can be inferred from this week's proclamation from AT&T.
"Operators must identify both the enterprise vertical to prioritise and the ideal position of their edge servers. If they don't do this immediately, Amazon, Google, and Facebook will target the very same enterprise verticals that MSPs are trying to address," said Don Alusha, senior analyst at ABI Research. "This will seriously devalue 5G and the future of mobile service providers in general."
Offices dripping with Chrome
There is also the device side of the edge market to consider, and this is where the likes of Amazon, Google and Microsoft might have a slight advantage over telcos, because they already have device assets that place their cloud services front and centre.
We're talking smart speakers and wearables, as well as the more traditional laptops and smartphones.
At CES this week, Samsung and Asus showed off Chromebooks based on Intel's Athena specification for high-performance laptops. Google already has a broad range of Chromebooks made by various OEMs that it pitches at enterprises, and the latest Athena-based designs will probably find their way into its portfolio.
In the battle for edge hearts and minds, the device you carry in your pocket or bag could make the difference.
Email Newsletters
Stay up to date with the latest industry developments: sign up to receive TelecomTV's top news and videos plus exclusive subscriber-only content direct to your inbox – including our daily news briefing and weekly wrap.