What's up with… Rakuten Mobile and Oracle, AT&T, job losses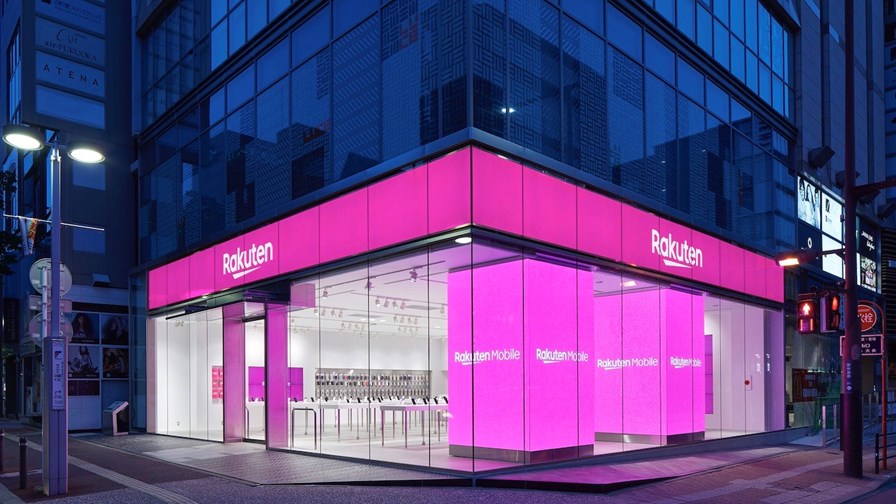 Oracle Communications joins the Rakuten Mobile gang
AT&T holds up well in Q2
Crown Castle blames telco spending slowdown as it cuts staff
In today's industry news roundup: Rakuten Mobile turns to Oracle Communications for key cloud-native business support functions; AT&T sidelines toxic cables chat with second quarter growth; Crown Castle cuts hundreds of staff while still forecasting massive annual profits; and more!
Oracle Communications has landed itself a plumb role at Rakuten Mobile, which is deploying the vendor's cloud-native converged policy control and charging software to support its 4G and 5G services. Oracle's Converged Policy and Cloud Scale Charging business support solutions will run on the Japanese mobile network operator's Symcloud cloud native platform and help Rakuten Mobile to run an "automated, high-performance architecture that easily scales to support consumer and business use cases across industries." The vendor's products are also in line to be added to the Symworld Marketplace, the cloud-based repository of networking functions that Rakuten Symphony (Rakuten Mobile's Open RAN vendor offshoot) is offering to other network operators around the world. Read more.
AT&T has reported revenues of $29.9bn, up by 0.9% year on year, and operating income of $6.4bn, up by 29.3%, for its second quarter, during which it added 326,000 postpaid mobile customers and added 251,000 fibre-to-the-home connections. CEO John Stankey was bullish as he commented on the latest set of results. "Compared to last year, mobility service and broadband revenues are up, adjusted EBITDA is up, free cash flow is up, mobility and consumer wireline margins are up and customer lifetime values are up. We're focused on growing the right way, adding profitable 5G and fibre customers. We are also committing to an incremental $2bn-plus in cost savings beyond the $6bn we have accomplished over this period, reflecting our continued march to operating the company in a more focused and streamlined fashion. Our results give us full confidence in delivering our full-year financial guidance," noted the CEO. But while the numbers look positive, there's just one thing on the minds of investors and AT&T-watchers, and that's the potential impact of the Wall Street Journal's recent reporting about toxic lead-covered cables that could land the telco with potentially very large clean-up and legal costs. But while AT&T has addressed the issue in statements in recent weeks, it didn't get a mention in the earnings report and with that ongoing uncertainty, even the slightly better-than-expected results didn't give AT&T's under-pressure share price a lift – in fact, as this article was published, the stock was trading down by 0.6% to $14.70, almost 22% lower than at the beginning of the year.
Just days after revising its full year financial outlook because of reduced network operator spending that will likely result in "lower tower activity for the rest of the year," Crown Castle has initiated a restructuring plan that will result in a headcount reduction of about 15% or about 750 staff and the discontinuation of installation services. The move will cost the company about $120m in restructuring and related charges, it announced in a filing with the SEC. Crown Castle, it should be noted, is still on track to generate full year revenues of about $6.5bn and a net profit of $1.6bn for 2023.
Verizon is also cutting jobs. During the second quarter conference call held on Tuesday, CFO Anthony Skiadas noted that the operator "took actions to rationalise our workforce as we continue to see benefits from rationalising certain legacy wireline products," but no numbers were mentioned or which teams were impacted. Cisco has also reportedly been laying off staff in recent days, but says this is part of the 5% global headcount reduction (impacting more than 4,000 employees) that it announced in November last year.
Orange reported a 2.6% year on year increase in second quarter revenues to €10.9bn and a 1% increase in earnings before charges and costs to €3.3bn as price increases implemented in recent months helped bump up the operator's numbers. As is often the case, the company's operations in Africa and the Middle East delivered significant sales growth, up by 12% to €1.77bn, while sales in the telco's domestic market of France dipped by 1.3% to €4.4bn, where declining wholesale sales dragged down the numbers. "Our first-half results are in line with our objectives for 2023," noted CEO Christel Heydemann. "They confirm the relevance of the implementation process initiated in the context of our 'Lead the Future' strategic plan and provide confidence for the achievement of our 2025 objectives," she added. Read more.
The ITU, which oversees the development of telecom standards and spectrum use, is making progress with 6G, or IMT-2030 as it is more formally known. At the heart of the work being undertaken by the International Telecommunication Union — Radiocommunication Sector, more commonly known as ITU-R, is Samsung, which notes in this blog that the Draft IMT-2030 Framework Recommendation was developed in June this year, a "milestone [that] marks the completion of the first stage towards opening a new era of communication." The draft "covers key information regarding the usage scenarios that 6G would pursue as well as capabilities and roadmaps toward the international standardisation and commercialization of 6G," notes Samsung. According to Samsung Research's HyoungJin Choi, who is chair of ITU-R's 6G Vision Group, the draft is just the beginning of a broad and multi-year industry collaboration. "From now on, standards development organisations – including the 3rd Generation Partnership Project (3GPP) – will be developing technologies that satisfy the vision suggested by the 6G Framework, which will be submitted to ITU-R as candidate technologies," noted Choi. "Next, ITU-R will evaluate them and determine which one will be adopted as the 6G standard. When it comes to setting 6G capabilities or deciding the frequency bands needed for this communication technology, participating countries need to go through intense agreement processes," added Choi. Read more.
- The staff, TelecomTV