What's up with… Microsoft & OpenAI, Optus, SK Telecom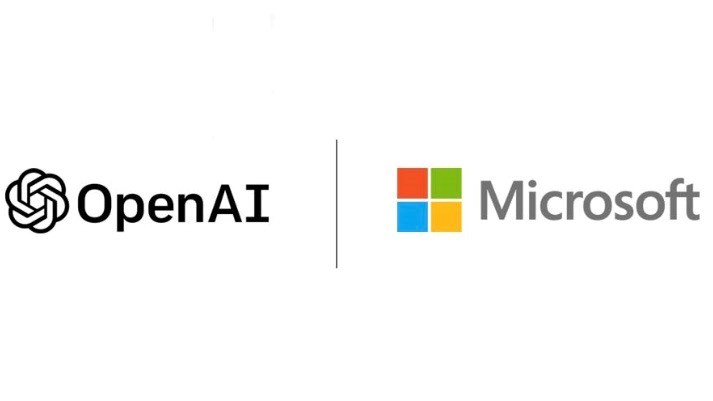 AI star Sam Atman sacked by OpenAI, hired by Microsoft
Optus CEO falls on her sword after network outage hearing
SK Telecom puts Open RAN tech through its paces
In today's industry news roundup: Sam Altman had an interesting weekend; Kelly Bayer Rosmarin has stepped down as the CEO at Australian operator Optus following the recent network outage; SK Telecom has been testing Open RAN technology and updating on its 6G progress; and much more!
A weekend is a long time in AI… Late on Friday, Microsoft-backed OpenAI, the developer of generative AI sensation ChatGPT, sacked its CEO Sam Altman, stating that "he was not consistently candid in his communications with the board, hindering its ability to exercise its responsibilities. The board no longer has confidence in his ability to continue leading OpenAI." At the same time, it relieved OpenAI co-founder Greg Brockman of his duties as chairman and installed CTO Mira Murati as interim CEO. Then all hell broke loose, as OpenAI staff reacted very badly to the news of Altman's ousting: Murati tried to persuade the board that it should reverse its decisions and re-hire Altman, who returned to OpenAI's headquarters on Sunday for talks. Those discussions did not go well, however – Altman posted an image of himself on X (fka Twitter) with a temporary OpenAI building pass, noting "first and last time I ever wear one of these". It seems that Murati's efforts to have Altman reinstated didn't sit well with the board and, as a result, her tenure as interim CEO didn't even last the weekend. Emmett Shear, a Silicon Valley 'name' and the founder of gaming sector community and streaming platform Twitch Interactive, was quickly installed as the new temporary chief executive, a move he also shared via a post on X. But the biggest news was yet to come as behind the scenes, Satya Nadella, the CEO at Microsoft, had been busy. Microsoft is very invested in OpenAI – it stumped up $1bn in 2019 for an undisclosed stake and then, earlier this year, extended the "partnership" with an investment commitment believed to be valued at up to $10bn. Microsoft also uses OpenAI's products extensively across its portfolio. So, Nadella, not wanting to see one of its most high-profile and important investments spiral out of control, while also not wanting to see Altman set up a rival operation, acted quickly following Friday evening's turmoil. In the final minutes of Sunday evening, Nadella announced on X that Altman and Brockman, "together with colleagues, will be joining Microsoft to lead a new advanced AI research team". "We look forward to moving quickly to provide them with the resources needed for their success," she added. In the same post, Nadella noted that Microsoft remains "committed to our partnership with OpenAI" and that it has "confidence in our product roadmap, our ability to continue to innovate with everything we announced at Microsoft Ignite, and in continuing to support our customers and partners. We look forward to getting to know Emmett Shear and OAI's new leadership team and working with them." Microsoft appears in total control of this situation and OpenAI now looks vulnerable. Whatever it was that the OpenAI board didn't like about Altman's behaviour, the decision to ditch the AI high-flyer looks ill-judged and hasty as it has led to a brain drain from which it might not recover. Normally, the days leading up to Thanksgiving are relatively quiet in US tech circles – not this year!
Less than two weeks after Australian operator Optus suffered a catastrophic network outage that left 40% of the country's population without mobile services, the telco's CEO, Kelly Bayer Rosmarin, has quit. She had answered questions last week during an Australian Senate inquiry into the outage, during which it was revealed that the service interruption was caused by the simultaneous and automated shutdown of 90 Cisco routers triggered by a change in the international peering network of Optus parent company Singtel. The inquiry also found that Optus did not have a plan to deal with such a scenario and were not aware that such an incident might happen. Bayer Rosmarin was asked during the inquiry whether she intended to quit but sidestepped the question, though Singtel announced early on Monday that she had tendered her resignation, which had been accepted. Singtel Group CEO Yuen Kuan Moon stated: "Optus appointed Kelly at the beginning of the pandemic, and we acknowledge her leadership, commitment and hard work throughout what has been a challenging period and thank her for her dedication and service to Optus. Kelly has always led with integrity and had all stakeholders' best interests at heart. We understand her decision and wish her the very best in her future endeavours." Optus CFO Michael Venter has been appointed as interim CEO while a permanent replacement for Bayer Rosmarin is found. In addition, veteran telecom executive and former Optus Business managing director Peter Kaliaropoulos will join the operator on 22 November 2023 in the newly created position of chief operating officer, reporting to Ventner. Singtel's Yuen added: "Optus is an integral part of our Group's business. We view the events in recent weeks very seriously. We fully recognise the importance of Optus' role in providing connectivity services to the community and the importance of network resiliency and security. That is a top priority in all markets [in which] our companies operate. I have every confidence our Optus team will exert all efforts to deliver for customers and regain their trust and confidence."
SK Telecom (SKT) has developed and tested a next-generation Open RAN virtual base station which, it claimed, delivers enhanced processing capacity and improved power consumption. The South Korean operator has conducted interconnection tests with Samsung and Ericsson of an open, virtual base station equipped with a built-in accelerator, and another with Nokia that made use of an in-line accelerator. In a test with Intel, it used AI-based technology to reduce the power usage of virtual base stations, and demonstrated that central processing unit (CPU) power consumption can be reduced to the level of an existing virtual base station, saving more than 20%. SKT believes it can address the main difficulties of open LAN virtual base stations: "This is a meaningful research and development (R&D) achievement that improved both the power consumption and processing capacity, which are important in open LAN virtual base stations," explained Ryu Tak-ki, who is in charge of SKT infrastructure technology, adding that the company plans to continue its R&D efforts in the field. Further details of SKT's statement are available here in Korean.
Still with SK Telecom… It used the recent SK Tech Summit 2023 to share its 6G insights and provide an update on the R&D progress it is making with emerging technologies, such as reconfigurable intelligent surface (RIS). The 6G session also included presentations from Japanese telco giant NTT Docomo and Bell Canada. Takehiro Nakamura, NTT Docomo's chief standardisation officer (CSO), highlighted promising 6G technologies and discussed how Docomo and SK Telecom have been collaborating since they struck a strategic partnership in November last year. Javan Erfanian, distinguished member of technical staff at Bell Canada and the lead author of the 6G whitepaper of the Next Generation Mobile Networks (NGMN) Alliance, presented the NGMN Alliance's 6G-related activities and global collaborations, including the Alliance's 6G whitepaper published early this year. The whitepaper is the result of the joint work of around 40 companies, including SK Telecom, Deutsche Telekom, NTT Docomo and Vodafone. SK Telecom noted that it has been emphasising the need for global collaboration across South Korea, Japan, Europe and the US to ensure a successful 6G era (China did not get a mention…).
And yet more from the SK Telecom ecosystem… Sapeon, a fabless chip developer backed by the South Korean telco, used the occasion of the SK Tech Summit to unveil a new AI chip that it hopes will be able to compete with the processors on offer from market leader Nvidia, reported The Korea Herald.
AI regulation in Europe is a step closer after the French, German and Italian governments reached a consensus on how applications of the technology should be regulated, Reuters has reported. Citing a joint paper, it suggested that the three countries support "mandatory self-regulation through codes of conduct" for AI foundation models but are against so-called "un-tested norms". The risks lie in the application of the AI systems rather than in the technology itself, according to Reuters. Developers of AI foundation models would be required to define model cards that provide information about a machine learning (ML) model, to understand its functioning, its capabilities and its limits, the media outlet revealed. At first, no sanctions will be imposed but they could be created further down the line if violations of the code of conduct come to light. The European Commission proposed an AI Act in June and is in discussions with the European Council on the final form of the law, with an agreement expected by the end of this year.
South African operator Vodacom and the World Wide Fund for Nature (WWF) have joined forces to pilot an AI-powered solution that could safeguard marine mammals from becoming entangled in rope-grown mussel farms. The innovation uses cameras and hydrophones to alert mussel farmers to whales in the area, and to activate an incident response if any do become entangled in the ropes. The early warning system will also be used to gather scientific data by recording the movement of marine life – this is also expected to help prevent ships striking other large pods of marine animals, such as seals and dolphins. The work is being piloted on South Africa's West Coast but it could be expanded to more areas in the future. Find out more.
Altice, the multinational telecom operator owned by billionaire Patrick Drahi, looks to be in panic mode. The operator is saddled with massive debt (about $60bn) and needs to sell assets in order to reduce the size of its debt pile: The company is seeking bids for its Portuguese unit and a stake in its French operations as it scrambles to do so, Bloomberg reported recently. But Drahi's efforts are being hindered by a corruption scandal that emerged earlier this year involving the group's co-founder, Armando Pereira, who was arrested and placed under house arrest in Portugal this summer on accusations that he diverted millions of euros to other accounts via Altice's procurement programmes and processes. Now Altice has issued an announcement that looks to draw a line under the scandal by noting that Altice Portugal was a victim in the proceedings and pointing out that Altice has severed ties with all the companies implicated in that scandal, adding that those companies accounted for very little of Altice's expenditure. In addition, the telco noted that an internal investigation, undertaken by law firms Ropes & Gray and DLA Piper France, found that "no material impact is expected on Altice International's or Altice France's financial statements" as a result of the whole episode. Altice concluded that it has been an innocent victim and that everything is now OK. Will that be enough to convince potential acquirers? Drahi still has a lot of work to do to get Altice back in shape.
- The staff, TelecomTV
Email Newsletters
Sign up to receive TelecomTV's top news and videos, plus exclusive subscriber-only content direct to your inbox.