What's up with… Apple, FTTH in France, 6 GHz in Brazil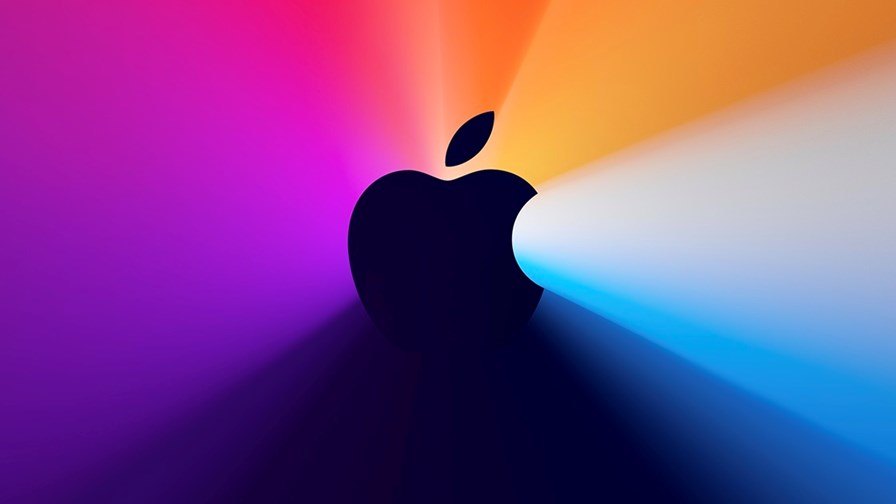 Apple sours EU's legal team
French like a fibre diet
Brazil goes nuts for unlicensed spectrum
The smell of a European lawsuit and some encouraging news for the French digital economy lead the way in today's industry round-up.
Apple looks set to face an antitrust charge from the European Commission's legal team following a complaint that it is treating rival music services unfairly, reports Reuters.
French regulator Arcep says there are now more than 10 million FTTH subscribers across the country following a record year of additions. More than 3.3 million French subscribers signed up for fibre broadband last year alone, taking the total to 10.4 million, which accounts for 70% of all "very high speed" fixed broadband connections in France. For more, see this announcement.
In Brazil, where the global pandemic is having a truly devastating effect on society and the economy, the national telecoms regulator, ANATEL, has decided to open up the entire 6 GHz band for unlicensed access. The move has been hailed by the Dynamic Spectrum Alliance (DSA) because it believes that the availability of unlicensed spectrum will allow new and/or alternative comms technologies such as Wi-Fi 6E, Wi-Fi 7 and NR-U to flourish and add billions of dollars of value to the stumbling Brazilian economy. NR-U is the first global standard that supports both licence-assisted and standalone use of unlicensed spectrum. Applying it allows operators can use a non-standalone mode to aggregate the unlicensed bands with licensed 5G frequencies to bolster capacity. Wi-Fi 6E provides for data-intensive video apps as well as 4G and 5G data offloading. The DSA is a worldwide cross-industry body dedicated to increasing access to unused and unlicensed radio frequencies. members are drawn from a range of multinational corporations, SMEs and academic and commercial research organisations. The DSA president, Martha Suarez, says the regulators decision could bring about a huge boost to the Brazilian economy. The DSA's latest research finds that allocation of 1200 MHz in the 6 GHz band should contribute US$112.14 billion to GDP; $30.03 billion in producer surplus for Brazilian companies and $21.19 billion in consumer surplus for the Brazilian population between 2021 and 2030. The benefits will start to kick-in when equipment, solutions and services based on WiFi 6E technology become widely available in the national market. Hopes are also high that Brazil will become hub for the development of new technologies.
As TelecomTV often reports. rural and even 'comparatively remote' (i.e not truly remote at all really) parts of the UK continue to remain on the wrong side of the digital divide with limited and patchy access to both fixed and mobile broadband services. Far too many parts of Wales suffer a proliferation of 'notspots' or 'partial notspots' (quite what the difference between those designations mean in practice when you can't get a mobile signal for love nor money is not apparent) but it's good to be able to report that EE is to upgrade local masts and base stations to eliminate notspottage in the Crymych, Eglwyswrw and Wolfscastle areas of Pembrokeshire in the west of Wales. As an article in the popular and venerable weekly local newspaper, the "Western Telegraph" (founded 1854) explains, the upgrading comes courtesy of the Shared Rural Network initiative between the British government and the UK's 'Big Four' mobile operators, EE, O2, Three and Vodafone, to extend 4G coverage in rural areas. In this case it's EE that is doing the work but improved coverage from the upgraded mast will be available to O2, Three and Vodafone subscribers as well. Local MP Stephen Crabb, born in the Highlands of Scotland but elected to a Welsh constituency observed, "Mobile phone signal is no longer a luxury, as the pandemic has taught us how important good connectivity is." Crymych translates into Englsh as 'crooked stream, in reference to the River Taf which rises above the village and performa a hard turn in the valley at the north end of the village which is sited 800 feet up in the Preseli Mountains. The local population numbers about 2000. Eglwyswrw (the Church of St Eriw in English) is a rural village, community and parish in the heart of the Welsh-speaking area of Pembrokeshire. It has a population of about 1000. Wolfscastle is a small rural village and community with a population of about 700. Now they'll have proper 4G mobile coverage as will travellers passing through on the highways and byways. Its one more small step in the right direction for Broadband Britain.
Email Newsletters
Stay up to date with the latest industry developments: sign up to receive TelecomTV's top news and videos plus exclusive subscriber-only content direct to your inbox – including our daily news briefing and weekly wrap.