Wanted: 10,000 Europeans to help build the Facebook metaverse. No Brits need apply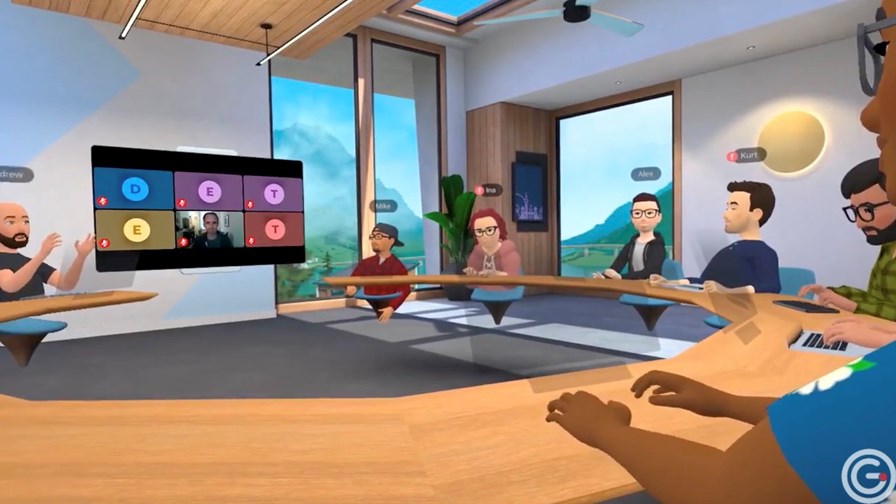 The "embodied Internet" now a top priority for the battered company
In just 15 years or so users will all work, rest and play in virtual 3D nirvana
The technology will cost tens of billions of dollars and create new jobs…
…but transition to the Internet Mark II may keep regulation at bay – but probably not
Facebook has announced that, during the next five years, it will take on 10,000 new personnel from across the European Union (EU) to help construct the metaverse. According to Facebook's big cheese, Mark Zuckerberg, the metaverse is "a set of virtual spaces where people can hang out with friends, work, play, learn, shop, create and explore with other people who aren't in the same physical space as you." It involves 3D and Virtual and Augmented Reality. In yet another Brexit triumph, and as further proof of the country's national exceptionalism, none of the 10,000 new staff to be recruited will be based in the UK. It's all part of a cunning levelling-up programme, you know.
Zuckerberg says an "embodied Internet" of the metaverse is a top priority for Facebook and had set aside US$50 million in small change to "responsibly" develop it. That'll be a novelty. Touted by the ageing wunderkind as the "Internet, Mark II" (geddit?), Facebook says "The metaverse isn't a single product one company can build alone." You can bet it'll have a damn good try though. Indeed, Zuckerberg has already said that Facebook will transition from "primarily being a social media company to being a metaverse company" over the next five years.
In the US, political bi-partizan determination to bring Big Tech to heel is hardening fast and Facebook is a major target for reform, regulation and even breakup. That's why it is a very good time for the company to start hyping the metaverse as a fresh start for the Internet.
By pushing the possibilities of "new" technologies (although few of those currently associated with the metaverse actually are new) whilst simultaneously proclaiming a squeaky-clean break with the degraded Internet and compromised social media platforms of today, Big Tech can attempt to claim the moral high ground whilst trying to shuck-off the growing mistrust with which it regarded in public perception. By going for a so-called "new start" the web giants and overweening digital capitalists may be hoping that they can avoid being regulated. As a divertissement from scandals, failures and data breaches, it is a ploy that is likely to fail.
In a company blog, Nick Clegg, erstwhile deputy prime-minister of the UK during the 2010 -2015 coalition government and the man who brought the Liberal Democrat party to its knees in a disastrous election before losing his own seat in the House of Commons before re-emerging in the US as Head of Global Affairs at Facebook, claims that Europe "is at the heart of our plans to help build the metaverse."
He adds, "This investment is a vote of confidence in the strength of the European tech industry and the potential of European tech talent. The EU has a number of advantages that make it a great place for tech companies to invest - a large consumer market, first class universities and, crucially, top-quality talent. From the thousands of employees in the EU, to the millions of businesses using our apps and tools every day, Europe is a big part of our success, as Facebook is in the success of European companies and the wider economy."
The company is also trying to starta smooch-athon by lauding (or larding) EU political bigwigs and legislators for their prescience in ensuring the Internet is an environment where free expression, transparency, privacy, security and individual rights are guaranteed and protected. Facebook notes that it too believes in, shares and promotes these values. There's an alloy of copper and zinc and there are necks and then there's Facebook's brass neck.
Back in the summer, Facebook's Chief Financial Officer, David Wehner, said the AR and VR tech required to power a Facebook metaverse able to allow users seamlessly to switch between the physical and virtual worlds "will cost several billion dollars."
I'm always touched by your presence, dear
A key aspect of a future metaverse is "presence," which is described as a sensation of physically engaging with people, places and things rather than just seeing them in 2D on a screen. How that will be replaced by a real- time, high-definition, immersive 3D or holographic experience remains to be seen but we can be sure the equipment, software, services and apps will cost a lot to develop and deploy - and it will be the users who will pay for it in the end. Mind you, that end could be a long way off, as reading the small print in the PR blurb shows that even the most optimistic of metaverse hypers think it won't be available for at least 10 or 15 years.
Furthermore, if consumers and businesses are paying (considerably) extra for access to the wonders of the metaverse, what will that do the Big Tech's financial business model predicated on harvesting data and advertising. Today, even the most savvy users can still find themselves trapped in a virtual cul-de-sac where they are bombarded with endless intrusive advertising, and they are sick of it. That's why big brands, such as car and fashion companies are already looking at ways to use the metaverse to allow people virtually to test drive the latest model vehicles or try on the latest clothing trend. "Tight as you like with those trousers. Every mince a virtual wince."
And now, to end, … a bit of our own Monday verse for you:
I wandered happy in the cloud,
That floats on high o'er Zuckerberg,
When all at once I saw flash,
Of Cleggy's pricey dental work.
In Menlo Park beneath the trees,
It gleamed and sparkled in the breeze.
Brighter than the stars that shine,
And twinkle over Half Moon Bay.
Teeth shone in fabulous array,
And put to shame the Milky Way,
As Clegg unzipped the company purse
To pay to build the metaverse,
And butter-up the Facebook Don, and boost his bonus, later on.
(With apologies to William Wordsworth for the doggerel.)
Email Newsletters
Sign up to receive TelecomTV's top news and videos, plus exclusive subscriber-only content direct to your inbox.