Vodafone CTO: Network automation has saved us €500m in three years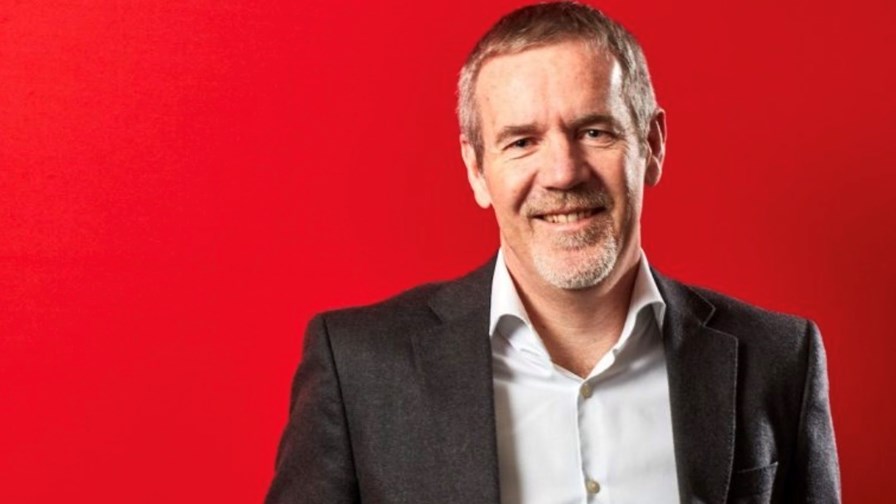 Vodafone has been introducing new digital operations processes in recent years
It is automating tasks and using a digital twin to make 'smart capex' decisions
The move is helping the operator to reduce its capital and operating expenses
Group CTO Scott Petty says the moves have resulted in €500m of savings
Telcos have for years been talking about how the digitalisation and automation of day-to-day processes can help improve operational efficiencies and save money, and now Vodafone has quantified just what an impact these developments can make, with the operator's group CTO Scott Petty saying that the company has saved €500m in operating and capital expenditures (opex and capex) over the past three years as a result of its digital operations efforts.
Speaking during a media and analyst briefing at the operator's London offices in Paddington late last week, Petty (pictured above) noted that the company's efforts to boost its internal software engineering capabilities, and ultimately evolve to become a "techco" rather than a telco, have progressed significantly, with the operator having hired just over 2,000 software engineers over the past 18 months, taking the total to 11,000. "We think that's really important because it allows us to build our own capabilities… build new services and products," noted Petty. Vodafone stated in late 2021, when it had 9,000 software engineers, that it planned to add a further 7,000 to its team by 2025, either by hiring or retraining existing staff – see Vodafone creates pan-European tech team, plans to add 7,000 software experts by 2025.
Those software engineers are increasingly essential to Vodafone Group's day-to-day operations as "digital is our biggest challenge in terms of servicing customers and selling to customers, which is quite a progression from three years ago when contact centre and retail were our biggest channels. We thought that might change after the pandemic, that it would shift back to retail, but it hasn't – [digital channels] continue to be really successful and having our own engineering capabilities to support that has been really important," noted Petty.
But where those engineers have made a massive difference is in application development and developing ways to use machine learning and artificial intelligence capabilities to be more efficient in the way the company runs its network. "As we cloudify our infrastructure, you need software to control how the network is running. A really simple example is our digital channels. We do 300 software releases a month… [and] sitting in front of every channel is a web application firewall. In the old days, you would release the software, an engineer would log into the web application firewall and would update the rules and everything that would go with that," but with 300 releases each month that human process is no longer workable, explained Petty. "We've been able to automate that [process] by embedding it into our CI/CD pipelines and our software code so that, as we release new features, we update all the infrastructure that sits below that. So software is now able to control the network, which gives us much greater velocity than we ever would have had in the past. When you layer machine learning and AI on top of that, you can start to make much more intelligent decision-making processes," he added.
The CTO cited Vodafone's "smart capex" process as a prime example of how things have changed. "Five years ago when we were planning the network, we looked at technical parameters [to figure out] the best place to put a base station and assess how much capacity we needed, how many antennas we needed." In those days, energy consumption was less of a red flag issue than it is today and finding physical space for deployments was less of an issue.
Now, though, "we have 300 data sources," such as Facebook analytics and workflow traffic, "that all feed into a digital twin of our network and then help us make the right decisions – not just technical decisions, but commercial decisions… it starts to automate the way we run our network, and it has generated some really significant savings for us." These savings have amounted to more than €500m euros in capex and opex in the past three years from "automating the way that we run the network infrastructure," Petty noted. Customers are using more services, consuming more data and not paying more to do so, which means operators like Vodafone "have to find ways to become more cost efficient".
Petty pointed out that such savings are contributing towards the €1bn cost-savings plan currently being overseen by Margherita Della Valle, who is group CFO and interim group CEO while a replacement for Nick Read, who left at the end of 2022, is found.
- Ray Le Maistre, Editorial Director, TelecomTV
Email Newsletters
Stay up to date with the latest industry developments: sign up to receive TelecomTV's top news and videos plus exclusive subscriber-only content direct to your inbox – including our daily news briefing and weekly wrap.