Nvidia and SoftBank team on GenAI, 5G/6G platform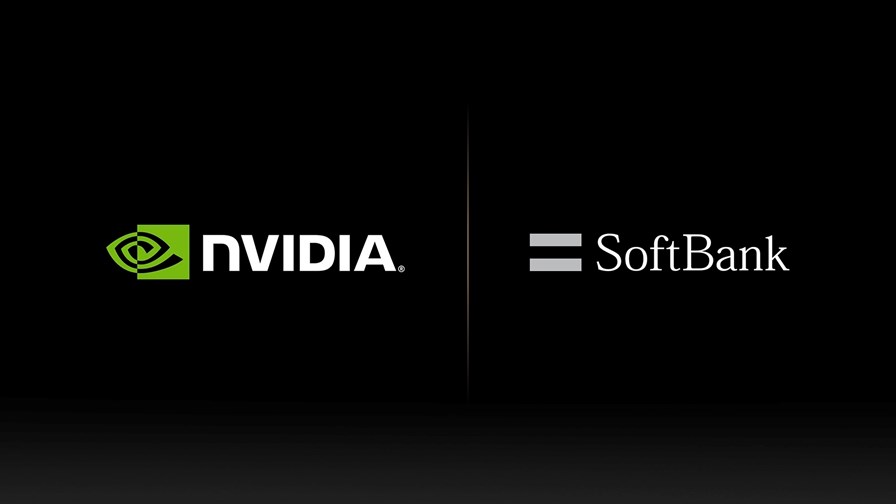 GPU specialist Nvidia continues to make headlines
It is collaborating with Japanese operator SoftBank on the development of a new datacentre platform
SoftBank aims to run co-hosted generative AI, 5G and (ultimately) 6G applications on multi-tenant Nvidia-powered servers
The announcement strengthens Nvidia's reputation as the chip sector's AI leader
Santa Clara, California-based graphics processing unit (GPU) specialist Nvidia and Japanese communications networking and services giant SoftBank are collaborating on a platform that aims to transform the capabilities and efficiency of datacentre-based communications networking and artificial intelligence (AI) applications.
The platform uses the semiconductor giant's Arm Neoverse-based GH200 Grace Hopper superchip, which is designed to host and run generative AI (GenAI), 5G and 6G applications and which SoftBank plans to deploy at new, distributed datacentres across Japan.
Softbank's aim is to host GenAI and virtual radio access network (vRAN) applications "on a multi-tenant common server platform" that is more cost and energy efficient than current deployment models, and does not require what Nvidia describes as "bespoke hardware accelerators or specialised 5G CPUs [central processing units]."
SoftBank's president and CEO, Junichi Miyakawa, noted: "As we enter an era where society coexists with AI, the demand for data processing and electricity requirements will rapidly increase. SoftBank will provide next-generation social infrastructure to support the super-digitalised society in Japan. Our collaboration with Nvidia will help our infrastructure achieve a significantly higher performance with the utilisation of AI, including optimisation of the RAN [radio access network]. We expect it can also help us reduce energy consumption and create a network of interconnected datacentres that can be used to share resources and host a range of generative AI applications."
Nvidia's founder and CEO Jensen Huang stated: "Demand for accelerated computing and generative AI is driving a fundamental change in the architecture of datacentres. Nvidia's Grace Hopper is a revolutionary computing platform designed to process and scale out generative AI services. Like with other visionary initiatives in the past, SoftBank is leading the world to create a telecom network built to host generative AI services."
Arm's CEO, Rene Haas, chipped in: "The future of generative AI requires high-performance, energy-efficient compute, like that of the Arm Neoverse-based Grace Hopper superchip from Nvidia. Combined with Nvidia BlueField DPUs, Grace Hopper enables the new SoftBank 5G datacentres to run the most demanding compute- and memory-intensive applications and bring exponential efficiency gains to software-defined 5G and AI on Arm."
SoftBank is developing a range of applications for use cases such as autonomous driving, autonomous AI-driven factories, augmented and virtual reality (AR and VR), computer vision and digital twins.
The news, which was announced at the Computex technology show in Taipei this week, comes a week after Nvidia reported surging demand for its chips that are used for training and running AI applications, including GenAI.
Nvidia unveiled a slew of announcements at Computex, including a partnership with MediaTek to develop advanced system-on-chip (SoC) technology for AI-enabled vehicles.
News of the SoftBank partnership also comes only days after the US and Japan strengthened their technology R&D relationship with a focus on semiconductor and next-generation radio access network developments.
- Ray Le Maistre, Editorial Director, TelecomTV