News brief: BT and AWS target $500m from IoT, 5G edge computing in new deal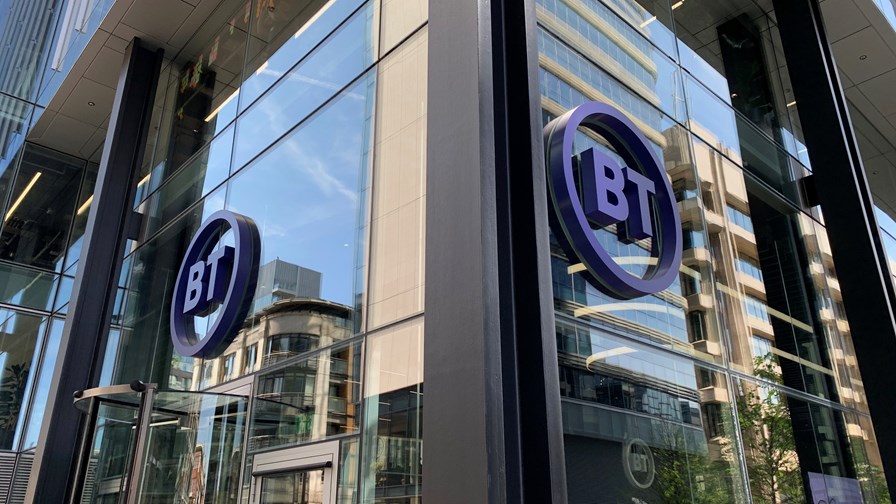 BT has beefed up its relationship with Amazon Web Services (AWS)
It will use the hyperscaler's services to come up with new IoT and 5G edge computing solutions
The pair is hopeful the tie-up will bring significant revenue gains
BT Group has expanded its partnership with Amazon Web Services (AWS) in a new deal which, it hopes, will open up the door to a potential $500m in revenue from connectivity and digital solutions, including internet of things (IoT) and 5G edge computing.
As part of the agreement, BT's Digital Unit and AWS will look to lure customers from "a variety of vertical industries" with new jointly developed IoT industry solutions, which will blend AWS services and BT's know-how in network and service delivery. The new offerings will target BT's customers in the UK and elsewhere around the world.
The UK operator's IoT platform is already built on AWS and provides connected device offerings in areas such as healthcare, ports, manufacturing, transport and logistics.
Another development as part of the expanded deal will see BT become a channel partner for AWS Marketplace, allowing it to act as a single source for managed solutions, such as enhanced managed security and third-party software-as-a-service (SaaS) offerings. The telco believes this will help its customers take advantage of "improved simplicity" when purchasing solutions via AWS Marketplace.
Finally, BT will aim to deliver new 5G edge computing services through AWS Wavelength – an AWS infrastructure designed to run workloads requiring ultra-low latency over mobile networks. The operator has previously unveiled a multimillion-pound investment to achieve this – see What's up with… VMO2, CityFibre, Openreach, AT&T, Nokia.
By joining forces, the pair is eyeing "a $500m revenue opportunity for BT across the spectrum of connectivity and digital solutions and services, in the UK and worldwide, over the next five years," according to BT.
"AWS and BT Group have shared ambitions at the intersection of cloud and connectivity, and we're delighted that we have this partnership to frame how we will work together to accelerate these outcomes, for our customers and for the Group," noted Thomas Duecke, COO of BT Group's Digital Unit.
Adolfo Hernandez, vice president and general manager for AWS's Telecom Global Industry Business Unit, highlighted the importance of communication services providers (CSPs) shifting from the profile of connectivity providers to digital service providers (DSPs) if they are to unlock new growth. "This new agreement with AWS helps BT accelerate that journey and deliver greater value to its customers," he claimed.
Last year, BT selected AWS as its preferred cloud provider for internal applications, which are to be migrated from legacy on-premises infrastructure to run on so-called new "cloud-first architecture" – see Now BT Digital taps AWS for IT efficiencies.
- Yanitsa Boyadzhieva, Deputy Editor, TelecomTV
Email Newsletters
Sign up to receive TelecomTV's top news and videos, plus exclusive subscriber-only content direct to your inbox.