Intel abandons $5.4bn chip foundry acquisition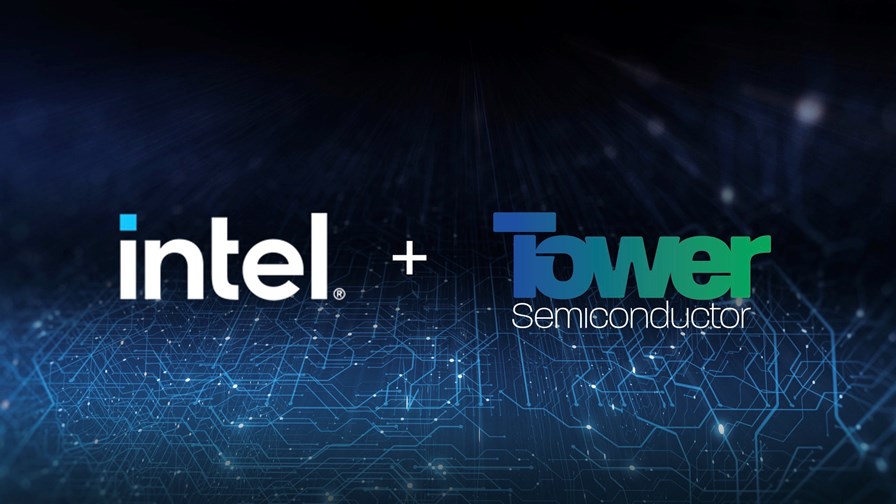 Intel had agreed to acquire Tower Semiconductor
The deal would have boosted Intel's foundry services initiative
But China's regulators did not approve the takeover by the stated deadline
Intel will pay Tower a $353m termination fee
In a blow to its efforts to expand its manufacturing capabilities, Intel has been forced to abandon the planned $5.4bn acquisition of Tower Semiconductor, an Israeli foundry for analog semiconductors, after China's antitrust regulators missed a deadline to provide a ruling on the deal, the chip giant has announced.
The failure to meet the deadline, set by Intel and Tower Semiconductor when they first announced the acquisition in February 2022, is being regarded as a deliberate move to hamper the plans of a major US chip manufacturer by China, which has seen some its major technology firms (including Huawei and ZTE) severely impacted by US trade sanctions.
Intel noted early on Wednesday that it had "mutually agreed" with Tower Semiconductor to terminate the deal "due to the inability to obtain in a timely manner the regulatory approvals required," and that it will pay a termination fee of $353m to Tower.
The deal was part of Intel's efforts to ramp up the foundry services initiative first announced in March 2021 as part of the chip giant's IDM 2.0 (integrated device manufacturing) strategy, a move designed to meet the growing global demand for semiconductors. Intel's CEO Pat Gelsinger noted at the time that "Tower's specialty technology portfolio, geographic reach, deep customer relationships and services-first operations will help scale Intel's foundry services and advance our goal of becoming a major provider of foundry capacity globally."
Commenting on the termination of the deal, Gelsinger noted that Intel's "foundry efforts are critical to unlocking the full potential of IDM 2.0, and we continue to drive forward on all facets of our strategy.
"We are executing well on our roadmap to regain transistor performance and power performance leadership by 2025, building momentum with customers and the broader ecosystem and investing to deliver the geographically diverse and resilient manufacturing footprint the world needs. Our respect for Tower has only grown through this process, and we will continue to look for opportunities to work together in the future," added the CEO.
Russell Ellwanger, Tower Semiconductor CEO, noted: "Tower was very excited to join Intel to enable Pat Gelsinger's vision for Intel's foundry business. We appreciate the efforts by all parties. During the past 18 months, we've made significant technological, operational, and business advancements. We are well positioned to continue to drive our strategic priorities and short-, mid- and long-term tactics with a continued focus on top and bottom-line growth."
Speculation that the deal was about to be terminated hit the wires late on Tuesday, sending Intel's share price down by almost 2.6% to $34.77 on the Nasdaq exchange.
Tower Semiconductor's share price dropped by more than 10% to 11,280 Israeli shekels on the Tel Aviv exchange on Wednesday morning.
- Ray Le Maistre, Editorial Director, TelecomTV