How VMO2 uses its mobile network to monetise user data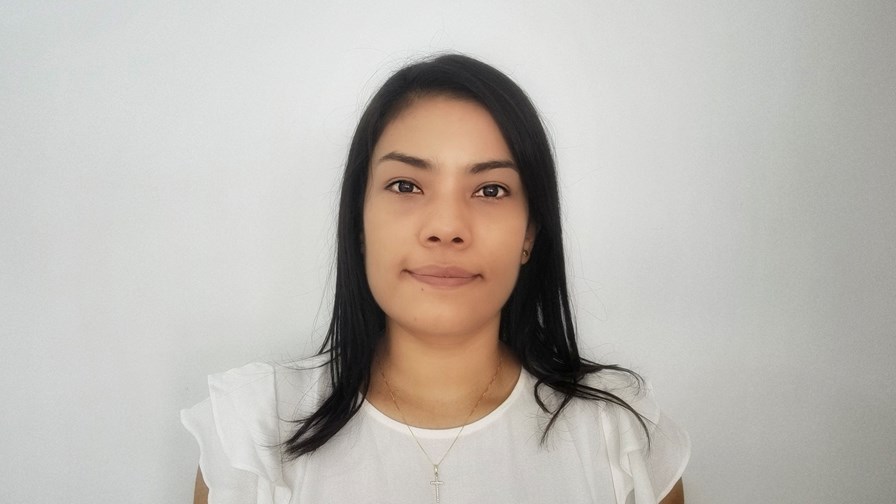 Virgin Media O2 has been collecting anonymised data for the creation of its O2 Motion platform
The company claims that it barely uses technology for its thinker-box of insights but rather relies on a team of data engineers and scientists
Having monetised its solution for years, the telco is seeing increased interest from business customers
Virgin Media O2 has been gathering vast amounts of data about its mobile customers to allow it to provide actionable insights to its enterprise clients, and it now looks set to be able to predict the future behaviours of people to enhance its business offering.
Mónica Mercado Páez, head of data and AI for Virgin Media O2 Business (VMO2 Business), pictured above, spoke to TelecomTV to share the company's experience since creating O2 Motion, a platform it set up around four years ago to provide insights on aggregated and anonymised population movement, profiles and preferences.
With data extracted from its mobile customer base of around 25 million connections in the UK (some 35% of the market), as well as data garnered from its Wi-Fi networks, VMO2 claims to have "quite accurate" insights, which capture information about the entire population of the country.
Zooming in on its mobile network alone, VMO2 has been collecting around 12 billion network events per day from the mobile devices of its users, which is then being analysed by O2 Motion's team of more than 25 data engineers and scientists to get actionable insights for business customers. Páez insisted that it is not possible to identify individuals using the data, as the platform is GDPR-compliant and the user data is anonymised even before being fed into the operator's data platforms.
She noted that the platform mainly relies on "a team of really skilled people" with "quite specific" skill sets: They are not only "data-savvy" but have "a lot of knowledge in certain verticals, such as transportation, location [and] platforms".
This is useful for gaining insights into the British public life and business world, such as highlighting trends in commuting and foreign travel, but Páez insisted that VMO2 end users are always made aware of how their data is being collected and used, and that they have the right to opt in or out of sharing such information. While O2 Motion does not currently use artificial intelligence (AI), it has created certain algorithms using machine learning (ML) to help the team to be more efficient with various processes, but not to analyse the data itself.
Páez stopped short of revealing how much money the company had invested in O2 Motion but pointed out that "it's not that significant" when compared with investments in other areas of the telco's business.
Monetisation opportunities
The VMO2 Business head of data and AI explained that "every single telecom company around the world has always collected data" because the network itself has the capacity to generate vast amounts of data on a daily basis.
The trend for increased data consumption, as society becomes much more data driven, led VMO2's customers to ask the telco for help with understanding user trends, behaviours and patterns. "At a certain point in time, we realised there is an opportunity because we have a lot of data, we could eventually use it to support our customers to make much more informed decisions," explained Páez.
Currently, VMO2 provides data insights through its O2 Motion platform to "a lot of customers [in] around five or six different verticals in the UK," including the government, retailers, research institutions, media agencies, commercial property companies and the finance sector. Their interest in the offering is not motivated by the data itself but the insights drawn from the data and what can be done with that knowledge.
The UK operator is also involved in cross-industry initiatives, such as joint work with other domestic telcos on financial fraud prevention, where its data proves very useful. And, as Páez put it, "there's room for cross-industry initiative within the telecom data world."
She explained that to start with, finding the right talent to set up the team behind its insights platform was "quite hard", as was identifying use cases that could be used by multiple companies because it requires a "solutions mentality" rather than a bespoke project-based one. "It's how we can create something that actually has the capacity to serve multiple companies and multiple customers, something that is able to address different problems," noted Páez.
The next challenge that the company anticipates involves the potential to use data to predict future behaviours of people. While Páez did not share any details of the telco's work in this area, she did note that the operator is confident that, with its current data capabilities, it will be able to make predictions based on its data insights.
- Yanitsa Boyadzhieva, Deputy Editor, TelecomTV