EC preps "contentious" mobile tech patent fees plan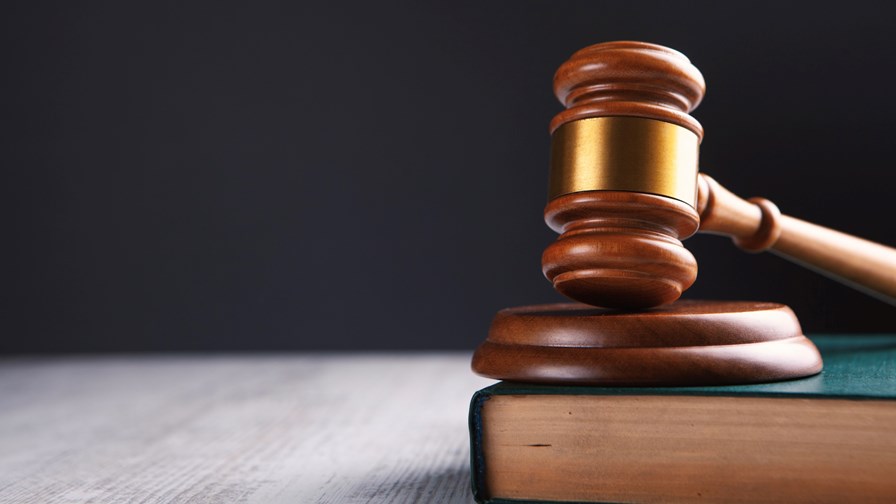 The EC is set to propose a new process to set technology patent-licensing fee rates
It would hand responsibility for setting 'fair' licensing rates to the European Union Intellectual Property Office (EUIPO)
But the EUIPO has no experience in patents, point out critics of the plan
The move is being described as "contentious" and "madness" by those who follow mobile patent developments
The European Commission (EC) looks set to light a fire underneath the mobile intellectual property rights (IPR) sector with a new proposal to put the European Union Intellectual Property Office (EUIPO) in charge of setting and managing "fair" technology patent prices, something that is currently managed between patent holders and their licensees or ruled upon in courts of law. The new regulation, which is set to be presented in draft form on 26 April (World Intellectual Property Day) by EC vice president Margrethe Vestager, according to a report from Reuters, has been described as "contentious" and "madness" by some of those who follow mobile patent developments.
This is a big deal because the patent-licensing sector is worth a lot of money and is very complex. The fear is that if the EC regulation is passed, influential players could skew the market in a way that is not possible via the legal process and the value assigned to standard essential patents (SEPs) will be set at inappropriate rates.
There are millions of patents, but only a relatively small subset are afforded standard essential patent (SEP) status: Having said that, some industry standards, such as 5G or Wi-Fi, are covered by hundreds or even thousands of SEPs. Companies that hold SEPs charge a licensing fee that is often agreed by the patent holders and licensees based on fair, reasonable and nondiscriminatory (FRAND) terms. Such FRAND fees are usually determined by the fees charged for similar SEPs and sometimes also (or alternatively) determined by how many patents a company has developed (the strength of its patent portfolio). When there is a dispute over the fee being requested by the patent holder, the parties involved turn to the courts of law to determine a fair outcome.
There are regular court battles, often involving large technology product manufacturers that believe they should be paying less to use patented technology developed, in the case of the cellular technology sector, by the likes of Qualcomm (the market leader in wireless IPR revenues), Ericsson and Nokia. Here's one example where Apple and Nokia agreed a settlement and another example where Apple was still trying to improve its position with Qualcomm through the courts, despite having previously agreed a deal. A more recent example is the recent court ruling in favour of video and cellular patent-holder InterDigital in its legal tussle with Lenovo – see InterDigital wins third decision in 2023 from UK court in Lenovo dispute.
Such legal battles are lengthy and complex but the process is largely deemed to be one that works, albeit sometimes at a rather slow pace.
The EC, though, thinks the process can be improved by handing the EUIPO the power to set "fair royalties" on SEPs (in a process taking no more than nine months) and then rule on any resulting disputes, with independent evaluators deciding which patents are SEPs. The EUIPO-managed "procedure should simplify and speed up negotiations concerning FRAND terms and reduce costs," noted the EC in the draft regulation document seen by Reuters.
The draft regulation requires the EUIPO to compile a register of SEPs and get companies to sign up to the register if they want to charge patent fees or take legal action. The EC also wants patent-holders to come up with an "aggregate royalty" that can be charged for SEPs related to a standard.
The plan has been widely derided by those who follow the tech patents sector.
Industry analyst and founder of global research and consulting firm WiseHarbor, Keith Mallinson, told TelecomTV the move is "extremely contentious", as there are major question marks over whether imposing an aggregate royalty is desirable and even bigger question marks over deciding which, if any, body should have the power to administer such decisions, especially a body like the EUIPO that has no experience of dealing with SEP or FRAND issues (its current role is to manage the EU trade mark and the registered European community design).
Mallinson also noted that ETSI already compiles and manages a technology patents database.
On LinkedIn, Joff Wild, the former editor in chief of intellectual property (IP) publication IAM and an IP consultant, described the move as "madness." He wrote: "Giving so much responsibility to the EUIPO, which has not got any patent experience of any kind, is one hell of a call. This looks like legislation that has been drafted after listening to one set of interests without giving even the slightest consideration to those of people who actually understand SEP licensing. I sense years of paralysis ahead."
The move also strikes Wild as, well, wild, because the EC's Unified Patent Court (UPC), which was set up to arbitrate on patent cases, create legal certainty and encourage innovation, is only just getting up and running. "For years, the commission has been saying that the UPC system will be a gamechanger for Europe. Now, it seems to have decided that it does not trust the court or its judges to make the right calls about FRAND," noted Wild.
The comments below his LinkedIn post suggest Wild is not alone in his thinking.
The whole, somewhat bizarre, situation is very neatly summed up and analysed by Florian Mueller on his Foss Patents blog, which you can read here. And it's worth reading all of it. Here's a very interesting takeaway, though, and one that will cause concern at the likes of Nokia, Ericsson, InterDigital and Qualcomm, as well as others: "What the EC has in mind... comes down to putting a thumb on the scales only to the detriment of SEP holders."
The big question is, why is the EC taking this route? If it wants to be sure that Europe has some measure of control of vital technology patent management and does not cede control to China or other Asian powers, this doesn't seem like the optimal way to go about it, especially when there is a consensus that the current system is doing OK thanks. Might it be that some of the major SEP licensees have managed to have some undue influence and have found a way to lower their outgoings through a Brussels back door? There's going to be a lot of speculation. One theory, that it is a way to protect the European vehicle manufacturing sector from unduly high costs in the future, as cars become more connected and sophisticated, doesn't carry much weight or support amongst those with experience of the sector.
This year's World Intellectual Property Day could be a very interesting one for the communications and digital technology sector, and a very busy one in the halls of Brussels.
- Ray Le Maistre, Editorial Director, TelecomTV
Email Newsletters
Sign up to receive TelecomTV's top news and videos, plus exclusive subscriber-only content direct to your inbox.