Bharti Airtel bolsters its DSP credentials with new tech, IoT tie-ups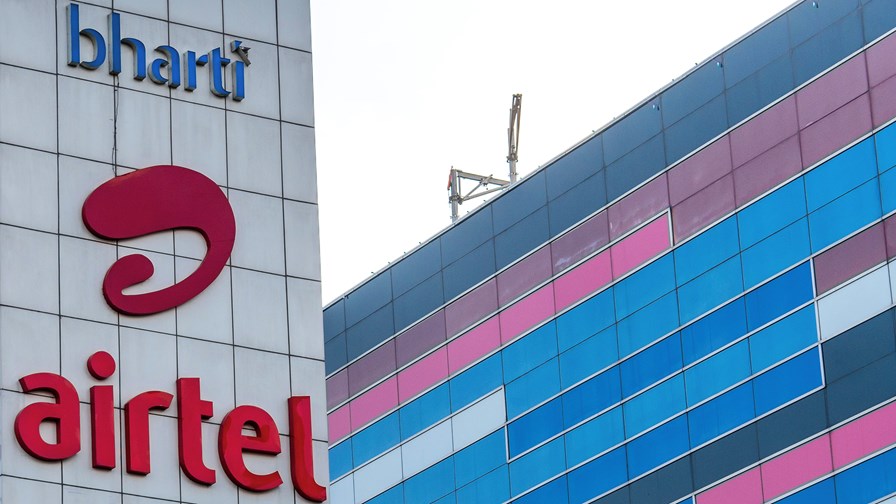 Indian operator is eager to be a leading digital service provider
It has recently struck up partnerships that put its digital offerings under the spotlight
The telco has been especially focused on enhancing its presence in the field of internet of things (IoT)
Giant Indian telco Bharti Airtel has bolstered its digital service provider (DSP) credentials with a number of partnerships and collaborations that broaden its enterprise services portfolio.
In its most recent development, the operator has teamed up with tech advisory company Bridgepointe Technologies, which will pitch Airtel's digital infrastructure services to US companies that are looking to expand into India and Africa, where the telco has significant operations via its Airtel Africa division.
Bridgepointe will provide businesses with Airtel's products and services, including dedicated internet access (DIA) which, according to Airtel, ensures that the enterprise receives high-speed internet with maximum bandwidth instead of using a less predictable shared internet connection; international private leased circuit (IPLC), a point-to-point private line used by an organisation to communicate between offices located in multiple markets; and software-defined wide area network (SD-WAN).
Enterprises will also gain access to the services on offer from Nxtra, Airtel's datacentre subsidiary in India, which already serves several "leading enterprises", hyperscalers, start-ups, small and medium-sized enterprises (SMEs) and governments across India. According to Airtel, Nxtra's sustainability commitments and its goal to be net zero by 2031 will be at the forefront for Bridgepointe.
"At Airtel, we have massive network investments, a strong product ecosystem and a large customer base, especially in India and Africa. We are delighted to collaborate with Bridgepointe to extend our extensive suite of products to their customer base," noted Vani Venkatesh, CEO for global business at Bharti Airtel.
In addition to the Bridgepointe deal, the Indian operator has also been expanding its internet of things (IoT)-related initiatives.
For example, by going into partnership with energy-efficiency solutions provider Secure Meters, Airtel is to deploy 1.3 million smart meters across the Indian state of Bihar that will be connected using narrowband IoT (NB-IoT) technology.
The operator claimed that NB-IoT – a low-power, wide area, radio network technology, based on a subset of the 4G/LTE standard that provides reliable connectivity for a wide variety of IoT devices and services, including smart meters – will be rolled out for the first time in India on a dedicated narrow band of spectrum but with the "fall-back option" of being connected via regular 2G and 4G networks, so ensuring "real-time connectivity and uninterrupted transfer of critical data".
Airtel claimed its network is "ready for pan-India NB-IoT deployment", with its platform "future-ready" and "scalable to 5G". It includes functionalities such as customer lifecycle management and advanced analytics tools such as diagnostics, live sessions check and real-time data usage. (Airtel is currently rolling out its 5G network and claims to now be offering its 5G services in more than 3,000 towns and cities.)
"This venture into NB-IoT strengthens our credentials as the largest cellular IoT player in the country and places us firmly as a partner of choice for discoms [distribution companies] looking to invest in smart meters," noted Ajay Chitkara, director and CEO of Airtel Business, adding that IoT is one of the fastest-growing business segments for the company.
And judging by other moves in this field in the past, such a statement seems to have legs. In October 2022, the Indian telco introduced an "Always On" offering that, by using its regular cellular spectrum, pledges constant connectivity for IoT devices, rather than such devices being connected at a predetermined timeslot or when data is ready for transmission – see What's up with… Reliance Jio, Ericsson, Nokia, Vodafone, Google Cloud, Bharti Airtel.
A month later, the company won a mandate to power 200,000 smart meters in India with its proprietary IoT platform, dubbed the "Airtel IoT Hub".
In its report for financial year 2021-22, Airtel highlighted IoT as a "key disruptor", citing research from McKinsey that suggests IoT adoption has risen "exponentially" over the past five years, while GlobalData forecasts its market size to surpass $1tn by 2024 globally. At the time, the operator also stated that its Business division had successfully developed "industry-specific use cases to address customer concerns and drive business value" in the IoT field.
- Yanitsa Boyadzhieva, Deputy Editor, TelecomTV