Watch out, Google's about: Android Wear gets an update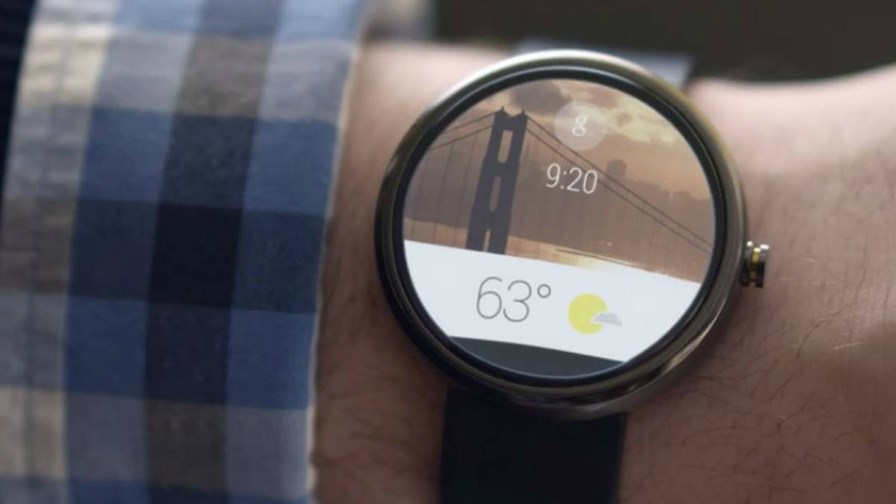 Another crank this week on the handle of what we might soon be calling the watch wars, with Google announcing an update which in effect further 'Androidises' its Android Wear watch platform by providing a proper, interactive 'skin' with 'soft key' functionality. It means that watch designers can build software so that particular actions can be triggered by interacting directly with the face of the watch - you thought it could probably do that already? Not quite.
Background: Apple's watch finally came out this year as everyone knows. As you'd expect, it seems to have validated and woken up the relatively nascent smartwatch market which had been jogging but not exactly sprinting. Lots of health and fitness gadgetry more or less squeezed into the category, it had a 'Kickstarter' watch in the shape of the Pebble Smartwatch which launched in 2013, and there was a host of Android Wear based smartwatches.. but no huge 'hit' watch.
That was finally provided by Apple as the industry expected it would be and now battle can be properly joined. For the rest of the industry there's a target to emulate, to differentiate from and to undercut price-wise. Apple has turned a geeky category into a prestige one and the resulting smartwatch market is adopting a familiar shape.
Google's role in all this is of course to provide the open platform upon which any vendor can play, just like in the smartphone market. So Google Wear upgrade that involves adding interactive watch face support to the platform where before developers had to fashion 'static' watch faces. Now they will be able to fully customize the main interface of Android Wear and that 'should' allow third party software innovation to flourish and therefore boost the whole collective effort by making it easier to target different submarkets - fitness, business, youth etc.
For the user that should mean that you can change tribes with a software change - daytime sober business person; evening, who knows what?
My choice for watch face would be a realistic Rolex Oyster, if only to see how quickly the lawyers came knocking.
Email Newsletters
Sign up to receive TelecomTV's top news and videos, plus exclusive subscriber-only content direct to your inbox.