The Apple iPhone picking season nears: time for an up-sizing?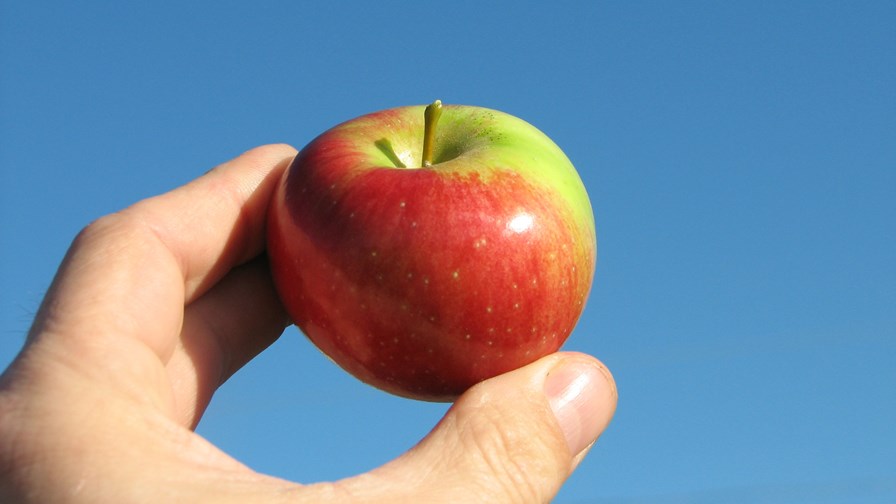 Ah Summer! The temperature is up, the 'real' story flow is way down (too much holidaying going on) and the Apple iPhone season is in full swing, with leaks from every corner of the globe. Some probably accurate(ish), many certainly not.
So the new iPhone will (almost certainly) be: the iPhone 6, to launch mid September. Most important it will this year (honest) come in two sizes (gasp): a slightly larger 4.7 inch place-holder and a genuine 'Phablet' weighing in with a 5.5 inch screen (a full half inch larger than the original Phablet, the Dell Streak, which was mercilessly panned for being too large about four years ago).
The question is not 'will' Apple launch these two beasts this year, but 'why' has it taken Apple so long to go down the phablet route? I don't fully buy the 'they always wait for the technology to be absolutely ready and fantastic before they adopt it' line. That elaborates into the idea that they didn't have the necessary technology set to make a larger phone slim enough; that the screen technology had to be right and sundry other factors too boring to mention.
Of course these judgements could all be factors in the final 'no' decision, but I think the real, underlying reason is simply that to produce another form factor is to admit that the standard iPhone format isn't the god phone, that it isn't the Aristotelian essence of the smartphone. After all if, in the smartphone user's mind, there's an Apple-certified choice of iphones, maybe it's also valid to choose different brands as well.
And I'm sure that Apple's research would show that many users have - literally - bought in to the same notion, being wedded to the idea that the existing-sized iPhone (give or take a quarter inch or so) is perfect and they wouldn't want to see it change (that's why they spent all that money buying one or paying one down).
Jobs was especially focused on the fact that you could interact with the iphone single-handed, so instead of making the screen bigger, Apple concentrated on making it clearer and introduced Siri.
Remember too that Jobs had a similar line on the iPad and was more than reluctant to introduce smaller-sized versions, presumably for similar reasons: he had already birthed the perfect tablet, he might have said to someone somewhere, why would he make another one?
There are other reasons deep in the Apple DNA. Go even further back and Apple, without Jobs from 1985 to 1996, suffered from multiple model-itis which, it was thought, confused the market and diluted the brand. And before that, Jobs himself in the very early days was not above over-launching with very different products (who now remembers the Apple III? Just me then?).
So?
So, despite all the evidence, I wouldn't be surprised if Apple surprised us again and DIDN'T come out with a Phablet. All the logic, the market share statistics, the increasing importance of mobile video, the success of Samsung with the Note and other competitors with their phablets, has pertained for the last couple of years at least and Apple has stuck tenaciously to the original one-handed format.
No doubt I'll be wrong again.
Apple's results: One other reason it might stick with the status quo - the iPhone is going gang-busters. Apple has today reported 12 per cent profit growth and strong sales of the current iPhone. The iPad has not done as well. Apple sold 35.2 million iPhones in the recent quarter, just a tad below analysts' estimates. But it did particularly well in the BRIC countries (Brazil, Russia, India, and China) where sales rose by a cracking 55 per cent. That's all added up to $7.75 billion in profits, up from $6.9 billion a year, while revenue rose 6 per cent to $37.4 billion.
Email Newsletters
Sign up to receive TelecomTV's top news and videos, plus exclusive subscriber-only content direct to your inbox.