The $20 phone: proving that technology is even better cheaper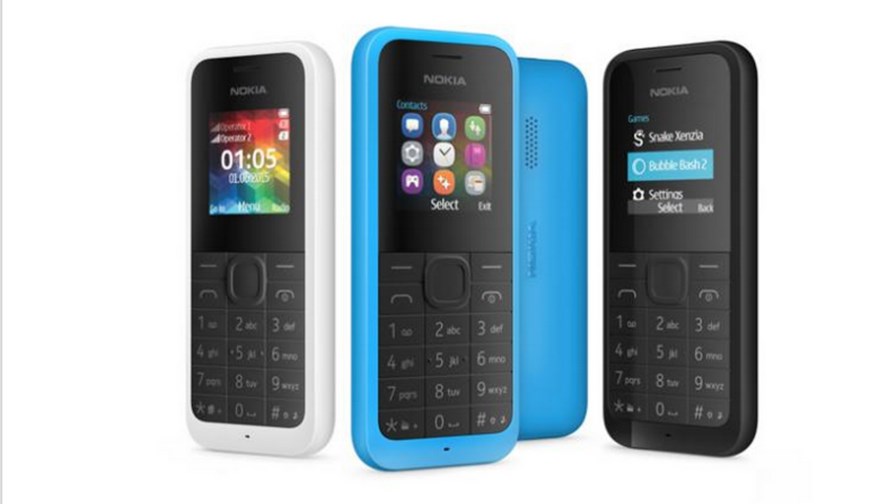 Forget your over-priced Apple watches. The really exciting thing about technology is how it can get amazingly inexpensive.
Microsoft has given its lowest-cost phone a shower and brush-up. The Nokia 105 was originally launched early 2013 and was spec'd to be ultra-affordable. It offered 2G (voice and texts) a few games and little else except an excellent battery life. It was aimed squarely at users who didn't necessarily have constant access to mains power in developing and emerging markets and it was to be priced at a stunning $20 (or so).
In effect, the 105 was probably about as low-cost and low-spec as you can get without things getting silly. And to prove it Microsoft has relaunched it for about the same price but made a few incremental improvements to give it some marketing momentum.
The new 105 can now store 2000 entries in its phonebook (instead of 500 as before) and is claimed to offer 20 per cent louder call quality and 15 hours of talk time. On top of that it has an FM radio, a jack for headphones, calendar, and a couple of games. It's also a little bit rounder.
Interestingly, the 105 has a flashlight - a proper flashlight not an app which just brightens the screen. If you don't have constant mains power, the flashlight could be one of its most important features
Yesterday we highlighted Ericsson's projections for near smartphone ubiquity by 2020. Today, the 105 is a reminder that even in 2020 there will be a substantial tier of potential global users that still earn just a few dollars a day and to whom even a sub-$100 smartphone is way out of reach.
But a $20 phone, without the smart stuff, IS a feasible option and might represent just a week's wages - probably less on a wages basis than the first GSM phones cost the average European in the early 1990s. And those phones didn't have a radio or a flashlight.
Email Newsletters
Sign up to receive TelecomTV's top news and videos, plus exclusive subscriber-only content direct to your inbox.