Smartphone starting-point for multi-screen usage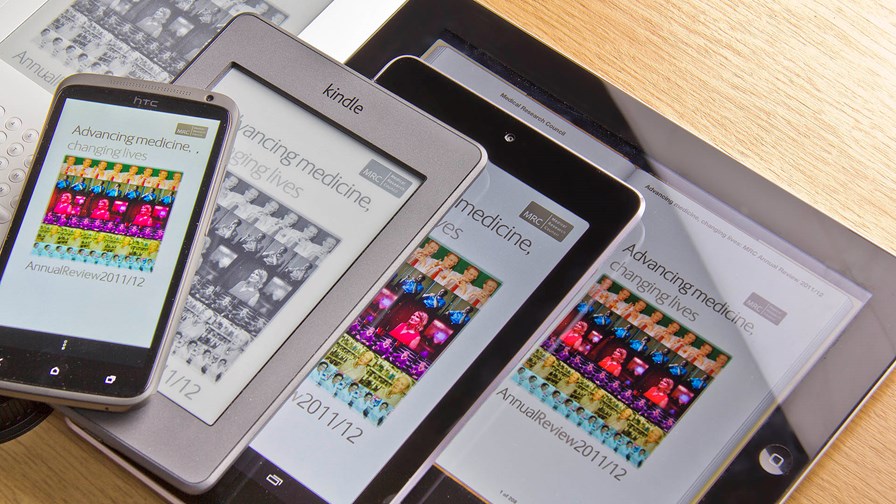 Brand research specialist, Millward Brown, has just completed what it claims as the largest ever study on multiscreen usage. It got field research specialist, On Device Research, to gather usage data in 30 countries to come up with the basis of the report (see MWC 2013: Mobile surveys online for a rundown of On Device Research).
Not much of a surprise to start with - the smartphone is the new first screen. In terms of that vital 'attention' statistic (from a marketing poiint of view), a multi-screen user would, on average, grant the smartphone 147 minutes daily; the TV 113 minutes, 108 minutes for the laptop and 50 minutes for the tablet.
So a typical multiscreen user consumes 7 hours of media per day. During which...
For 35 per cent of screen time people are simultaneously watching TV and using a digital device
65 per cent of screen time is spent shifting from one screen to another, which the report claims is the biggest multiscreen marketing opportunity.
TV is predominately a starting point and digital devices are used more to continue/complete tasks
Receptivity is higher for TV than for ads on digital screens
Smartphones and tablets account for 47 per cent of media time but only per cent of media spend, this is expected to grow to 12 per cent by 2016.
Screen shifting is clearly a key behaviour and the willingness of 'digital natives' to do lots of it means all the players in the converging multi-screen space have to understand where things are headed if they're to intercept the commercial opportunities. Today's crop of digital native/multi-screen users will soon become the majority.
In that sense, Chromecast (see - Settops versus Setbacks: is the industry adding TV to the Internet or vice versa) is certainly a digital native technology designed around the fact that mobile-first multi-screen users will likely see the TV as something to display their mobile or cloud content on when and where it's available - sometimes just to have a "sit back" experience but also to share content with others from a single screen.
The study also highlights global differences. African countries were found to be the forerunners for accessing content through mobile phones, especially feature phones, while in South Korea, phablet use is much higher than the global norm.
Perhaps the surprise was to see the relatively low usage of tablets, at just 50 minutes per day. At this point in the tablet product cycle, with tablets showing 50 per cent growth rates we might have expected to see them getting more attention, something T-Mobile in the US claims its new tariffs might start to something about. (see - T-Mobile gives away cell tablets at WiFi prices...)
Email Newsletters
Sign up to receive TelecomTV's top news and videos, plus exclusive subscriber-only content direct to your inbox.