Samsung is back, Apple looks less in command. Is the smartphone world order changing?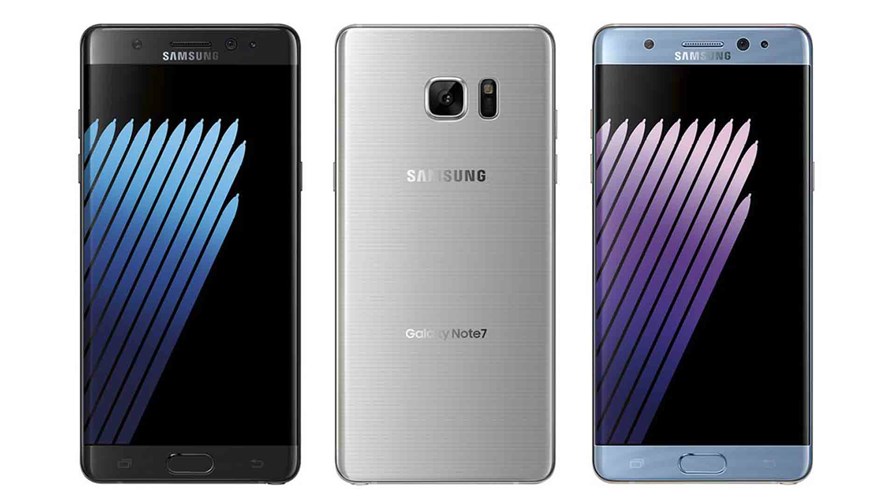 What a difference 20 months makes. At the beginning of 2015 Samsung looked as if it was a spent force in smartphones. In fact we then put it at the top of a cliff and wondered whether it was likely to fall down it, like so many successful smartphone vendors (Motorola, Nokia, Microsoft, HTC) had fallen before it.
Fast forward to today and things look very different. Samsung is the smart one and its major adversary, Apple, is the one that looks 'challenged' in the smartphone department. It's far, far too early to place Apple at the top of a cliff, but nevertheless it seems to have been technically outgunned by Samsung… at least so far this year.
What's happened?
It just seems that it's Samsung's turn to pull ahead in the desirability stakes. Yes, there is a lot of hype and some wishful thinking around. And we certainly don't want to fall for the 'shortage orchestration trick'. That's where an apparent shortage is promoted in the run-up of a gadget launch to foster a feedback loop so that thousands of smartphones are snatched off the shelves.
The master of that game used to be Apple but this year Samsung is having a go. To that end it's just been announced that it's outsold its UK pre-launch reserve quota for its soon to arrive Galaxy Note 7 (available September 2).
Presumably that means that if you really, really want to get your mitts on the thing and can't wait, you'll have to come to the shop on launch day and, Samsung hopes, form an orderly queue for the cameras.
Not that Samsung doesn't have the right to crow. Its Galaxy S7 Edge has already wowed the cognoscenti with many reviewers proclaiming it the best of the year. But it's the Galaxy Note 7 which is predicted by many to be the standout this year - it's getting rave reviews.
There have been five previous Notes (Note 6 was skipped in the interests of aligning the all-important numbers with the Galaxy S7). The first Note, complete with its stylus, was one of the original 'phablets' launched in 2011 with what at the time seemed like a ludicrously outsized screen. Samsung has kept them coming, selling more and more with each iteration.
According to the reviews the Galaxy Note 7 is great in just about every department. It's still got the stylus and the big 5.5 inch screen, but it's now waterproof, has a top-of-the-range camera and it has a minimum storage capacity of 64 Gigabytes (I remember when a good-sized desktop computer sported a maximum 64 kilobytes of memory). It has iris recognition, good looks and a long list of other features too dazzling to list.
Of course there's a cost to that 'everything but the kitchen sink' approach to smartphone design and it's substantial. Samsung is cementing the Note's claim to be right at the top end with a price tag of £739. That might mean that queues are unlikely to form.
And Apple? More bad news. According to an outfit called the Blancco Technology Group, which measures mobile OS performance, Apple's place in the middle of the podium has this year been taken by Android. It claims that the iOS failure rate has more than doubled to 58 per cent in the second quarter of 2016 (25 per cent in the previous quarter). Ouch!
Email Newsletters
Stay up to date with the latest industry developments: sign up to receive TelecomTV's top news and videos plus exclusive subscriber-only content direct to your inbox – including our daily news briefing and weekly wrap.