Salesforce.com targets work wearables for next mobility revolution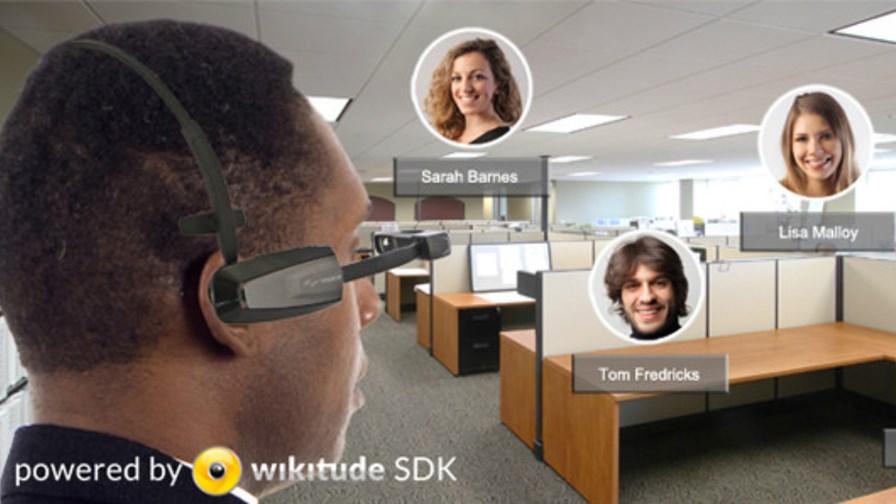 Salesforce.com, the ever-morphing CRM/cloud computing/social networking specialist has piled a few more of its chips on the fashionable wearables market this week. The company had already established a "Wear cloud platform", designed to set developers off to code new enterprise applications that use specific wearables (glasses and headsets, mostly) as what we used to call terminals.
The platform is compatible with 'Android Wear' and can therefore work with Google Glass along with the likes of Fitbit, Thalmic and ARM.
This week Salesforce announced that it was extending that effort to support various wearable hardware products, including Epson Moverio's Smart glasses; the Oculus Rift Virtual reality headset; Jawbone UP's Fitness tracker and the Vuzix M100 Smart glasses.
This move is thought to set Salesforce in a strong position in a market which many expect to take off, despite the best efforts of Google to muddy the waters with Google Glass.
Salesforce, along with other enterprise-leaning IT specialists like SAP, see a growing and valuable role for wearables as the next corporate mobile (or wireless) revolution. And the bean counters agree.
As we reported earlier this year (see - Wearables market to reach 19 million units this year) "According to new research from IDC, shipment volumes for wearables will exceed 19 million units in 2014, more than tripling last year's sales. From there, the global market is forecast to grow to 111.9 million units in 2018, resulting in a CAGR of 78.4 per cent."
Salesforce is certain that wearables will hit the mark in the workplace where they look like being real productivity drivers for a wide range of applications. The above application (see photo) is an augmented reality app enabling what we assume to be the salesforce/call centre manager to identify his individual team members if and when he ventures outside his cubical to press the flesh - presumably the display technology tells him how close they all are to hitting their individual targets.
That application seems more than a little 'creepy' to me ("What's he got on me now," would be my mental response if I worked there and saw him heading my way with his little red light blinking). But there are a host of other applications too.
"The Augmented Reality area has lots of really good examples," Dan Cui, Vice President Business Development at Vuzix, one of the new partners to Salesforce, told me. "SAP is doing an application using our glasses to do warehouse logistics." The operatives can be directed around huge automated warehouses to identify materials that might have ended up in the wrong place (just an example) the camera can send back pictures.
In another example, the display in the glasses can provide detailed instructions for a field service engineer wondering how to reassemble some complicated gadget.
"This technology can save the industry billions," he told me.
Vuzix is now ready for the market to take off in the wake of Google's disastrous foray with Google Glass, which has mostly stirred up hostility towards anyone wearing smart glass type gadgets in public.
"I think Google did screw up the way it did it [with Glass]," said Dan, "but they did us a good favour in that they have increased the visibility of the technology."
Email Newsletters
Sign up to receive TelecomTV's top news and videos, plus exclusive subscriber-only content direct to your inbox.