Operators told, don't push SMS, push Push: it's richer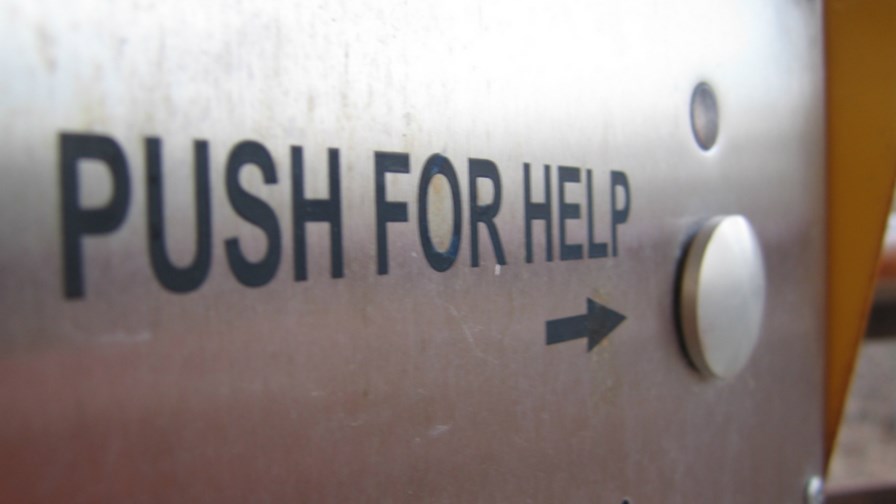 Push services represent $10 billion opportunity for telcos
Works off operator app on all standard smartphones
High value click through charged as extra
Openmind Networks says it's unearthed a potential $10.9 billion market for telcos in 'push' notifications, a field they've to now left to specialist push providers like Urban Airship. The Irish company says its research shows that, with minimal investment, telcos should be able to tap a growing commercial push market they've so far snubbed because they see it competing with SMS.
They shouldn't, says Alex Duncan, CEO of Openmind Networks. Alex says a market forecast, undertaken by analyst firm Mobilesquared, together with Openmind's consumer survey shows operators can enable both SMS and Push notifications by providing a channel to users through standard self-care and service apps.
An inexpensive cloud-based push notification, content management and analytics engine could result in revenues of $2.2bn from Push notifications sent by operators this year alone, claims Alex, growing to $6.6bn by 2018.
It further envisages a business model where operators charge additional rates for high value "click through" messages. This might yield a further $1.4bn, growing to $4.3bn by 2018 based on a rate of $0.1 per push notification.
Essentially, says Alex, the operator will route messages to Openmind's cloud facility: "If we have a push connection to that subscriber then the message will be converted into push, if not it goes out as an SMS."
Alex says he envisages customer pricing will involve a premium to the standard SMS price if it's turned into push and then there's a separate price hike for each message if it's clicked, indicating that the subscriber has 'engaged' in the way desired.
"I think it will be more expensive than SMS but ultimately it will be charged at what the market will bear, given the extra engagement we're sure, from our research, the push option will bring," he says.
So, first thought: I can see why brands would get this, but as a mobile user do I want 'brands' pestering me via the notifications channel, I asked Isn't this just an invitation to spam and won't users be inclined to block it?
"It will be no more different today than getting SMS from brands that have your details today ," he says. "Our research shows that users are more engaged with push and willing to accept it and push is a little bit richer than an SMS. You can left and right swipe, click it and have animation and so on."
So how does it work?
"There can be a push-based inbox and a marketing based inbox on the user's phone enabled through the service providers app installed on the phone for customer care, recharging, and so on. It's very simple to place a push notification inbox in that app and it can be separated from the SMS inbox - this a plus because users can see what's marketing and what is more like a one to one message.
"We see it being used, not by brands already in the process of building and marketing apps, but brands or enterprises that are using SMS today but don't want to go to all the hassle of building and distributing an app out to subscribers. They can essentially use the operator's infrastructure for getting to their subscribers.
"We see that operators are losing ground because they're still pushing SMS while players like Urban Airship are building billion dollar businesses on push and are sucking enterprises away from the telcos.
"We hide all the protocol complexity from the operator and the enterprises - all the operator has to do is find a way to route texts to us and we figure out what device the subscriber has and so on and we either do the push and, if we can't, the operator delivers it as an SMS in the normal way."
Email Newsletters
Sign up to receive TelecomTV's top news and videos, plus exclusive subscriber-only content direct to your inbox.