Microsoft to slash 12,500 of the jobs it's just bought in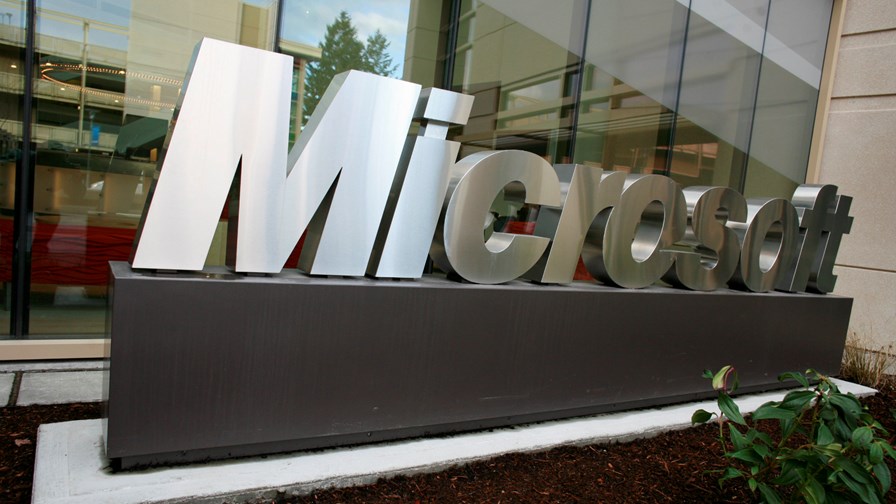 Now we know. Having first destroyed, then bought in the Nokia handset division - and still no turn-around in sight - Microsoft is going to do the obvious/only thing and gut it under cover of a general, Microsoft-wide refocusing. Death by Stephen Elop memo… again.
This time (remember the burning platform masterpiece) the one thing Elop has managed to get right with another truly awful memo (more on that in a moment) to the Nokia troops on their imminent slaughter, was its timing. The last 48 hours or so has certainly been a good period within which to bury bad news. Only real death and destruction - as visited upon the people of Iraq, the innocents in Gaza and Israel and most recently the shooting down of an airliner over Ukraine - could eclipse the offhand sacking of 18,000 employees and to some extent it has.
So let's think about that number. Behind many of those 18,000 are dependents. Together they could comprise large town of, say, 30,000 people, all worrying about their futures. Now that's a lot to keep you or me awake at night, but the man who should by all rights be worrying about his own future shows no signs of discomfort. If he'd had any he would have had the good manners to sack himself by now, but he shows every sign of hanging in there.
Here are few other numbers to ponder on. First MS spends untold billions on Windows and Nokia Lumia marketing after Stephen Elop, an ex Microsoft guy, decides to take the helm at Nokia and disastrously adopts the MS mobile operating system. That goes disastrously wrong garnering a tiny market share and the Nokia board becomes fidgety as the Nokia's cash pile start to run down. There is talk of Nokia extracting itself from Microsoft and adopting Android instead. Whatever the case, MS splashes out $7.2 billion on Nokia, Elop comes too.
Now Microsoft has a huge payroll addition and a smartphone range which still isn't going anywhere fast. Serious surgery is needed and it's decided to slash the workforce by up to 18 000 positions over the next year. Nokia devices and Services will comprise about 12,500 of this total. Overall 13,000 positions are to be eliminated over the next 6 months
So the Elop memo? It's the work of someone with empathy issues. There is the usual sloppy Elopisms and the breathtaking use of corporate newspeak - enough to send the BS-ometer right round to a distorting 11. But the crowning turd in the water pipe is Elop's literary decision not to mention the er.. outplacements, the restructuring, the collateral damage, the FIRINGS, until the last third or so of the memo and even then only obliquely.
This is all about a corporate refocusing you see, the firings are an unfortunate consequence.
So they get….
"Hello there, [nice jaunty touch]
Microsoft's strategy is focused on productivity and our desire to help people "do more." As the Microsoft Devices Group, our role is to light up this strategy for people. We are the team creating the hardware that showcases the finest of Microsoft's digital work and digital life experiences, and we will be the confluence of the best of Microsoft's applications, operating systems and cloud services.
To align with Microsoft's strategy, we plan to focus our efforts. Given the wide range of device experiences, we must concentrate on the areas where we can add the most value…..
Eventually…
"We expect these changes to have an impact to our team structure. With our focus, we plan to consolidate the former Smart Devices and Mobile Phones business units into one phone business unit that is responsible for all of our phone efforts. ....
"Our phone engineering efforts are expected to be concentrated in Salo, Finland (for future, high-end Lumia products) and Tampere, Finland (for more affordable devices). We plan to develop the supporting technologies in both locations. We plan to ramp down engineering work in Oulu. While we plan to reduce the engineering in Beijing and San Diego, both sites will continue to have supporting roles, including affordable devices in Beijing and supporting specific US requirements in San Diego. Espoo and Lund are planned to continue to be focused on application software development.
We plan to right-size our manufacturing operations to align to the new strategy and take advantage of integration opportunities. We expect to focus phone production mainly in Hanoi, with some production to continue in Beijing and Dongguan. We plan to shift other Microsoft manufacturing and repair operations to Manaus and Reynosa respectively, and start a phased exit from Komaron, Hungary…...
"We plan that this would result in an estimated reduction of 12,500 factory direct and professional employees over the next year. These decisions are difficult for the team, and we plan to support departing team members with severance benefits."
That's alright then.
There is one good sign though. Having got the Nokia handset division safely tucked away, Microsoft has folded the 'Nokia X' project into Windows somewhat ahead of what we were lead to expect. This was the move to temporarily offer Android as a sort of starter kit to low-end Nokia buyers with the expectation that they would graduate to Nokia Windows as they came up the range. Quite why you would do this, rather than stay with Android and its millions of apps, was never adequately explained. It presumably wasn't adequately explained to the rest of the Microsoft team, either, which is why the experiment has been terminated.
Good sign? It may be one 'fail too many' for Elop to survive at Microsoft. Maybe the deal is that he follows through on the restructuring and then goes, taking a huge payoff with him.
Email Newsletters
Sign up to receive TelecomTV's top news and videos, plus exclusive subscriber-only content direct to your inbox.