Lenovo announces first 3D mapping 'Tango' phone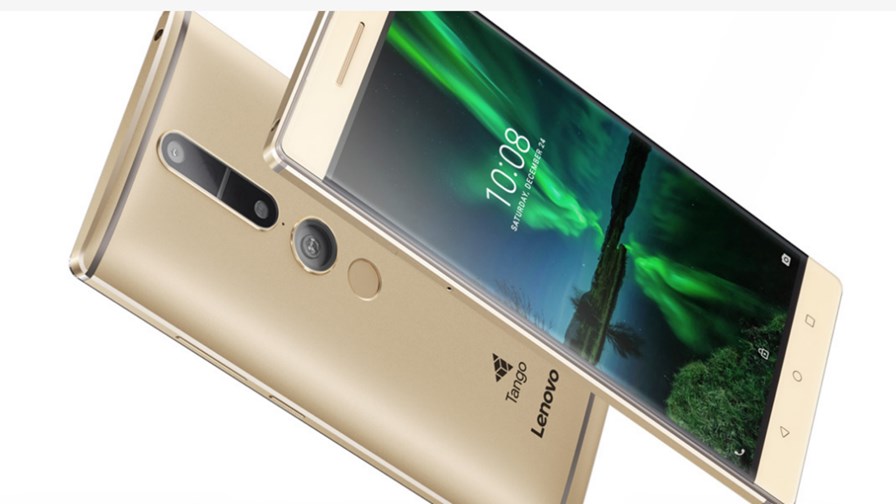 Lenovo launches the Phab 2 Pro smartphone with 3D mapping

First fruit from Google's Project Tango VR project
More phones to follow, probably with 'Daydream' included
One of the important moving parts in Google/Alphabet's ambitions in virtual/Augmented Reality world got lift-off this week with Lenovo's announcement that it had developed the first consumer phone (the Phab 2 Pro) using Google's 'Tango' (previously Project Tango, but now fully formed), augmented reality technology.
As we reported a few weeks back, Google is putting into place a cunning plan built around Google's 'Daydream' VR operating system which is designed to perform on a new generation of VR enabled phones and projected to emerge this year. (see The strands of Google's empire come together in Virtual Reality).
Tango looks likely to be an important part of the 3D environment mapping bit and that's important because in the Google/YouTube world (YouTube is to be the platform for Daydream Content) user generated content may be as important as developer-generated virtual reality content in the form of games and 'experiences'.
Tango will enable a Tango-equipped phone user to actually capture three dimensional spaces and objects and then place them in user-generated applications. So Tango users won't just be wandering about in environments dreamed up for them, they can be generating their own 3D environments by using the phone's camera.
In the Google blog the logic behind Tango was presented as a next logical step in terms of smartphone functionality and its ability - through its camera, access to the Web, geolocation ability, music sharing - to augment communications. The blog points out that it can do all these things but it "can't answer basic (and important) questions like, 'Where's the nearest building exit?' or 'Will this couch actually fit in my apartment?' That's because while your phone may know where you are in the world, it doesn't know where you are in the room."
Well it might soon. The logic here is that instead of just sending your friends a snap of the party you're at, you can send the whole 3D room.
"Some of the coolest apps that work with Tango are the ones that overlay digital objects on top of your surroundings. For example if you're shopping for a new bed, Tango lets you view your bedroom through your phone and visualize different options—even walk around the virtual furniture like it's actually there."
Tango is not a side project or gimmick, though it may help vendors sell the next generation of expensive phones into an otherwise saturated market. Google has been beavering away on Tango for three years with serious intent and now the 'Project' has been removed to signal that it's ready for commercial deployment.
As a first shot the new Lenovo phone won't be supporting Daydream, just Tango, so it's unlikely to be a huge seller this year. But perhaps its successor or the phones likely to follow it from the likes of Samsung and Huawei (with both Tango and Daydream support) will be.
Email Newsletters
Stay up to date with the latest industry developments: sign up to receive TelecomTV's top news and videos plus exclusive subscriber-only content direct to your inbox – including our daily news briefing and weekly wrap.