Huawei Edges out Samsung in Russian Smartphone Market's Third Quarter, Says IDC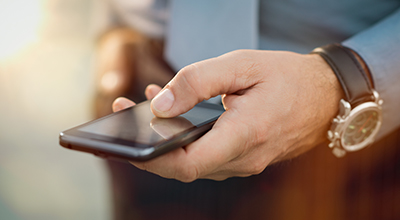 25 Nov 2019
Huawei Edges out Samsung in Russian Smartphone Market's Third Quarter, Says IDC
In Q3 2019, the Russian smartphone market totaled 8.6 million units, representing a 2.2% decrease compared with the same quarter last year. Despite the recent buoyancy of the ruble, total smartphone market value declined by 3.1% in U.S. dollars to 2.0 billion. With the addition of feature phones, the total market size was 10.6 million units.
Despite uncertainties related to Huawei's future access to some of Google's commercial services, the vendor edged out Samsung for market leadership, though the margin was very close. Huawei's P30 Lite continued to sell well, but the more expensive P30 and P30 Pro models slipped, with buyer preferences moving to the Y5 Lite. Within the vendor's Honor brand, the 8A was a very strong seller.
Samsung's performance was competitive in Q3 thanks to strong shipments of its A series. The midrange A50 and the A10, the cheapest model in the series, remained its bestsellers in the quarter. Xiaomi retained the third place it has held all year; its most popular models were the Redmi 7A, Note 7, and Go.
Apple's shipments declined year on year for the fourth quarter in a row, the vendor ceding its leadership in the smartphone market in value terms to Samsung for the first time. The most popular Apple model was the iPhone XR, and the new model range – the iPhone 11, 11 Pro, and 11 Pro Max — accounted for nearly a quarter of Apple shipments in value terms.
There was a pronounced move in the market toward the $200-300 price band, while the average selling price (without VAT) changed only slightly from a year before to reach $235.
"The technical specifications of smartphones sold in Russia continue to increase quickly," says Olga Babinina, research analyst at IDC Russia and CIS. "Half the market is now represented by models with the 19.5:9 aspect ratio, whereas such slim wide screens were hardly present on the market in Q3 2018. Nearly two thirds of smartphones now have screen sizes of more than six inches. Storage capacity has also risen — more than 16% of smartphones have 128GB of storage or more, whereas that level was very rare a year ago."
The next major innovation in the Russian phone market will be 5G devices, with many premium models to be launched next year expected to have 5G connectivity as standard. The new technology is still in the testing phase among Russian mobile operators.
Source: IDC Worldwide Quarterly Mobile Phone Tracker, 2019
This content extract was originally sourced from an external website (
IDC
) and is the copyright of the external website owner. TelecomTV is not responsible for the content of external websites.
Legal Notices
Email Newsletters
Stay up to date with the latest industry developments: sign up to receive TelecomTV's top news and videos plus exclusive subscriber-only content direct to your inbox – including our daily news briefing and weekly wrap.