HTC launches 'EXODUS 1' - the early access version of its blockchain phone
Berlin, October 2018- Today, HTC launched the early access period for its first blockchain phone, the 'EXODUS 1'. This early access version of the device can be obtained at www.htcexodus.com using either BTC or ETH, in an industry first crypto-only payment acceptance. Expected ship date is December.
The 'EXODUS 1' provides the premium performance and quality of design expected from HTC's flagship device lineup and combines it with the blockchain technology and software necessary to create a smartphone experience fit for a modern user and the new internet age.
The HTC 'EXODUS 1' contains a secure enclave - a locked area on the device that is protected from the Android OS. This secure enclave will hold the keys to your crypto, whether that is currencies or non-fungible tokens (NFTs) or in the very near future, all your digital data.
HTC has developed a unique Social Key Recovery mechanism in case your phone is lost or stolen, or you forget your keys. It is an easy and secure way to recover keys lost in the hardware. It also ensures that HTC does not hold your keys in a central location at any point - you maintain full custody at all times. HTC allows you to pick a few trustworthy contacts, and each one of those must download a key management app. Your seed then gets split using a secret sharing algorithm and is sent to the trusted contacts. Should the need arise, you can successfully regain access to your funds.
As this is the early access version of the EXODUS device, HTC is inviting cryptographers and developers from all over the world to join the EXODUS community and help improve the strength of this secure enclave. A key element of this early access period is to invite community feedback and contributions for improvement to the wallet and secure storage through the 'HTC EXODUS (OFFICIAL)' Telegram channel.
"It's been both 10 years since the launch of the first Android phone by HTC and nearly 10 years since the launch of Bitcoin and the Genesis Block. EXODUS 1 is a foundational element of the crypto internet. For digital assets and decentralised apps to reach their potential, we believe mobile will need to be the main point of distribution. We look forward to partnering with developers in the blockchain community to usher in this vision," says Phil Chen, Decentralized Chief Officer at HTC.
In a further step to strengthen the technology, HTC will soon release APIs that will allow third-party developers to use the 'EXODUS 1' hardware to protect keys and sign transactions. It will release the Zion key management API and wallet SDK to partners who hold the same vision - to expand the blockchain ecosystem and build a foundation of security and trust.
HTC is expanding the blockchain ecosystem by creating a phone dedicated to decentralized applications and security. The advent of Bitcoin and Ethereum brought with it the idea of digital scarcity and non-fungible tokens (NFTs). The 'EXODUS 1' is a significant first step in creating a platform and distribution channel for creatives who make unique digital goods.
You can stay up to date with the HTC EXODUS team by following the newly launched vlog by Phil Chen and the team: https://youtu.be/V3WBPz6thD8 and using the hashtag #HTCExodus on other social channels.
'EXODUS 1' can be obtained via the early access programme at https://www.htcexodus.com/ and will be available in 34 countries including the US, Taiwan, HK, Singapore, New Zealand, UK, Austria, Norway and other European countries. Full availability details are on our website.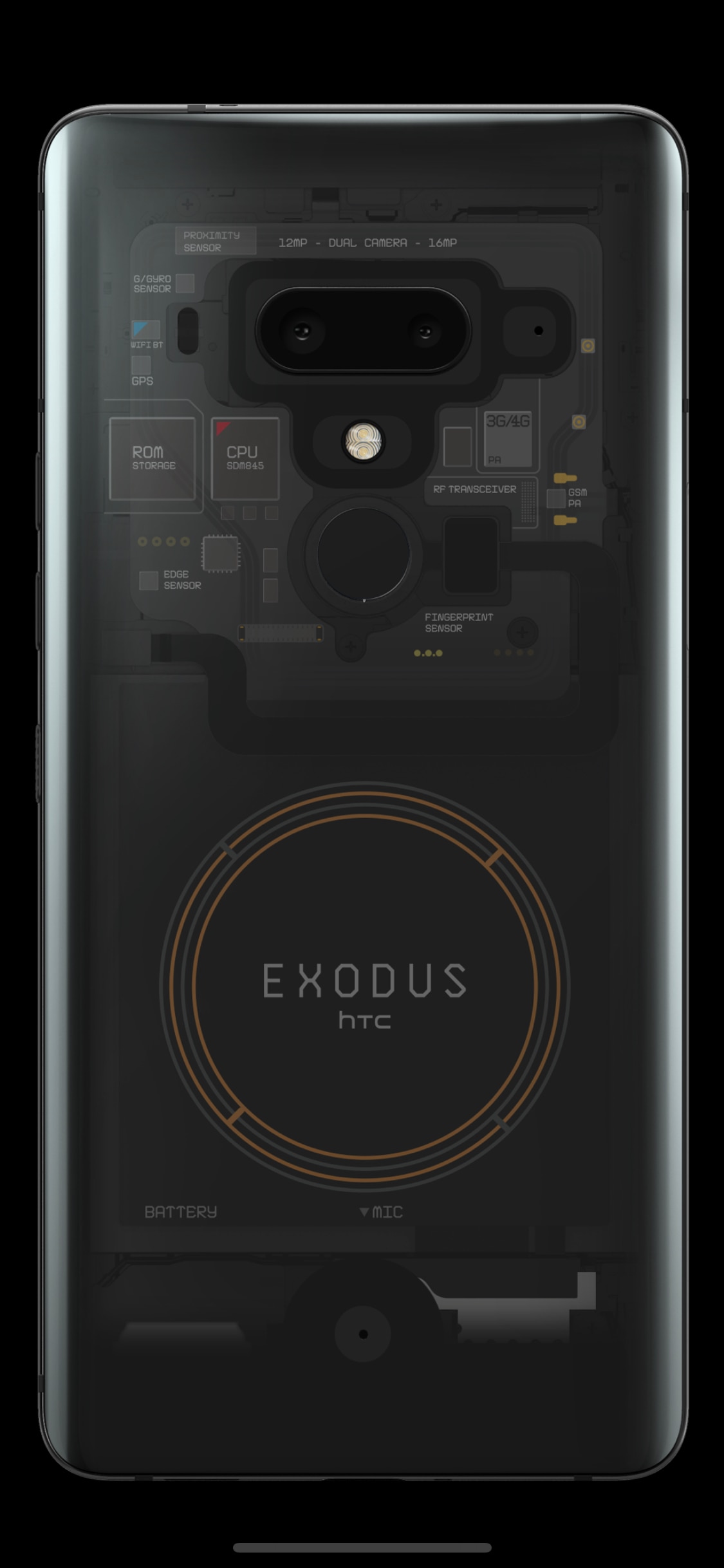 This content extract was originally sourced from an external website (
HTC Newsroom (US)
) and is the copyright of the external website owner. TelecomTV is not responsible for the content of external websites.
Legal Notices
Email Newsletters
Stay up to date with the latest industry developments: sign up to receive TelecomTV's top news and videos plus exclusive subscriber-only content direct to your inbox – including our daily news briefing and weekly wrap.