Firefox OS spreads its paws - 12 smartphones now in support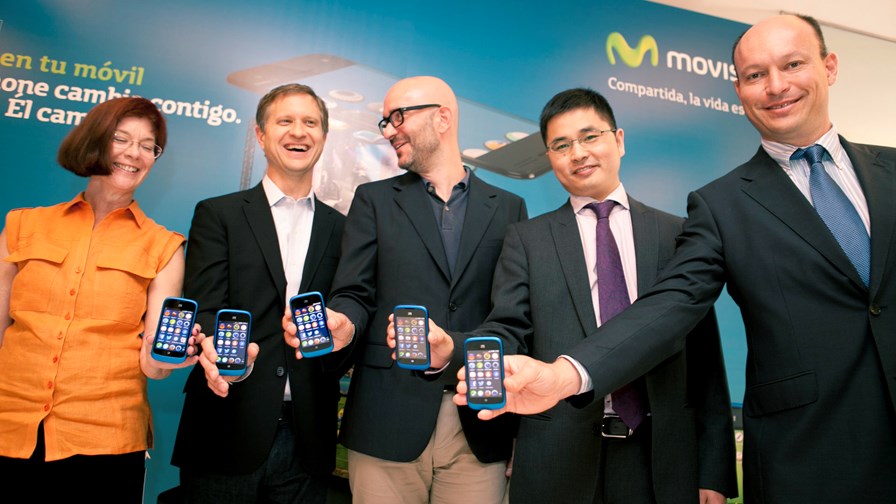 Firefox OS was ushered into the mainstream world at a press conference held at Mobile World Congress in February 2013. Mozilla said it was planning a global commercial roll-out of its Web-based smartphone and tablet OS involving multiple telcos and vendors. The objective was to open up mobile browsing and Web use in the developing world at reasonable cost, and to provide a completely pure and open client platform, certified free of walled gardening.
Getting on to two years later and Mozilla says it's getting there and has tabulated a welter of activities and achievements to prove it.
It says devices featuring the operating system are now planted on three continents wilth phones offered by 13 operators in 24 countries. A total of 12 different smartphones are now being offered world-wide.
Hardly surprising perhaps, not all of the phones have been greeted with enthusiasm. The much vaunted $35 Intex Technologies Cloud FX, recently introduced in India has been given a critical drubbing by at least one reviewer.
"The performance of the Cloud FX really cannot be understated," says Ars Technica. "Screen taps sometimes take seconds to register. Firefox OS has a recent apps screen, but there is never any free memory, so nothing other than the current app is ever open. During particularly slow freak-outs, the screen will just turn black. If the phone falls asleep, or the alarm pops up, or a phone call comes in, your app closes and you lose your progress. Even something as simple as opening a folder of apps has a load time measured in seconds."
Urgh! Still, maybe one dud out of 12 ain't too bad.
Mozilla says Firefox OS is now available in Central America through Telefónica with launches in El Salvador, Panama, Nicaragua and Guatemala, and Deutsche Telekom launched the first Firefox OS.
And the there is now a jab or two at Europe where many operators are desperate to see the rise of a third viable ecosystem… the main reason they have given the initiative much support (MS doesn't quite count… yet).
One possible next step for Firefox OS is to graft on a Chrome OS-style specification for building low cost laptops (with keyboard and full-sized screen). With the Chromebooks doing so well there must be a bit of a market out there for people who would like a nifty way to browse the Web without taking the Google shilling and themselves "becoming the product".
Email Newsletters
Sign up to receive TelecomTV's top news and videos, plus exclusive subscriber-only content direct to your inbox.