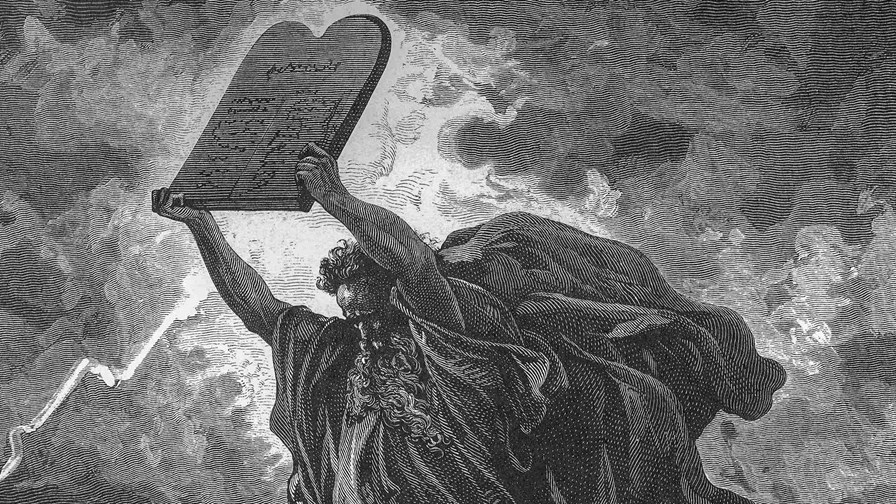 Tablet market down 10.1 per cent in a year
Apple and challenger Huawei are carving up the market between them
Apple retains dominant market share but Huawei increased sales by 110 per cent year-on-year
Low mid-range sector is also a battleground
A new report from IDC shows that the tablet market in Western Europe fell by 10.1 per cent between summer last year and summer this. During Q2 6.3 million tablet devices were shipped. The decline is down to a tricky combination of market saturation, excessive inventory, the increasing amount of time cash-strapped consumers are taking before retiring one ageing tablet and buying a new one and a marked lack of eye-catching innovation being included in new, and expensive, tablet models.
It is increasingly evident that the tablet market is now dominated by, and divided between, two manufacturers, Apple and Huawei. Given that reality, there is a something of a trend is towards a focus higher-priced 'premium' tablets that is affecting the consumer uptake of new device models. A lot of people are finding prices are too rich for their pockets and are either delaying the purchase of new models or gravitating to cheaper alternatives. That includes less expensive 'detachables' and even PCs.
Huawei has been quick to act and is also concentrating on the low mid-range sector where it is enjoying considerable success.
Canny as ever though, Apple has repeated the strategy it successfully first applied in 2017 when it cut the price of the iPad. That led to a surge of replacement purchases as consumers dispensed with old models and kept Apple at the top of the Western European league of tablet shippers. Trying the same strategy twice seems to have worked for this year too but it's a ploy that cannot be repeated year-after year after year.
The market for new tablets is finite and consumers will not buy a new device every year, preferring instead to keep them for three years or longer before buying a replacement and for Apple the law of diminishing returns will soon set in. However, for now this is now and Apple has carved out a 30.7 per cent tablet market share in Western Europe.
Samsung currently sits at Number Two in the rankings with a 22.3 per cent market share. However that is down by 14.2 per cent year-on-year primarily because of too much inventory and considerable consumer indifference to premium Android tablets.
Snapping at Samsung's heels is Huawei of China and it seems it is only a matter of time before it overtakes the Korean company to take second place in the tablet league. Currently, Huawei's tablet market share in Western Europe is 9.3 per cent, less than half of that of Samsung, but Samsung's star is falling while Huawei's is very much in the ascendancy and the company has increased its tablet sales by a remarkable 110.3 per cent year-on-year.
Huawei has a long-term strategic plan for market penetration in Western Europe that is proving highly successful and it is focusing on the sale Android OS based devices to the the low mid-range tablet sector that is being abandoned by many other manufacturers, The result of that strategy is evident.
Fourth-placed Lenovo has 7.6 per cent share and is looking more and more like a struggling also-ran. Lenovo's market share fell by 23.4 per cent between July 2017 and July 2018. Most of the reason for this is because Lenovo too focuses mainly on lower-priced tablets and this emphasis made it particularly vulnerable to intense competition from Huawei.
Fifth placed Amazon has a 4.4 per cent market share and it declined by 8.6 per cent year-on-year.
Original press release below
Apple and Huawei flex their strength in a declining tablet market, says IDC
LONDON, August 14, 2018 — According to the latest figures published by International Data Corporation (IDC), the overall tablet market for Western Europe declined 10.1% YoY, shipping 6.3 million units in the second quarter of 2018 (2Q18).
Slates exhibited a degree of resilience in the commercial space, following strength in certain niche use-case deployments. However, market saturation, lengthening life cycles and a lack of innovation resulted in the ongoing sluggish demand on the consumer side, leading to an overall decline of 6.1% YoY. In terms of volume, detachables had a challenging quarter, declining by 23.3% YoY. As the market has become increasingly dominated by Apple and Microsoft, and consequently more premium-focused, the range of options available to more price-constrained customers has diminished, leading them to consider cheaper alternatives such as lower end convertibles or even traditional PCs. Furthermore, the announcement of upcoming product releases from the main players likely acted as an inhibiting factor on overall demand this quarter, as customers postponed their purchases in anticipation of these newer devices.
"Apple repeated last year's successful strategy of positioning the iPad at a more attractive price point to address the erosion of consumer demand for tablets," said Daniel Goncalves, senior research analyst, IDC Western European Personal Computing Devices. "This triggered a wave of renewals of old iPads and some Android tablets which helped Apple to perform above the market average and regain the leading position in Western Europe.
"Huawei, the other winner in the Western European tablet market, continues to pursue its strategy of increasing its penetration in the region. In tablets, particularly, the company found its sweet spot in the lower mid-range price bands and has been gaining market from other Android-based device manufacturers. Most of these companies are increasingly concerned about profitability and therefore reducing their presence in lower tier segments."
Company Analysis
Apple ranked first with 30.7% market share and increasing 2.0% YoY. This quarter's strength was largely driven by its slates, as the launch of the newer, attractively priced iPad led to a strong performance in the consumer space.
Samsung ranked second, recording a market share of 22.3%, but decreasing by 14.2% YoY. This decline can be attributed to the sluggish performance of premium Android devices, and also a degree of inventory management in preparation for the launch of the Galaxy Tab S4.
Huawei ranked third with a market share of 9.1% and increasing by a substantial 110.3% YoY. Its penetration strategy within Western Europe has proven to be very successful, as a solid growth of market share was achieved in the low-midrange space.
Lenovo ranked fourth with 7.6% market share, but with a heavy decline of 23.4% YoY. As it is primarily focused on consumer and lower-priced models, Lenovo was particularly susceptible to competition from Huawei and Apple's cheaper iPad.
Amazon ranked fifth with a 4.4% market share but declined by 8.6% YoY. An expectantly weaker second quarter performance for Amazon, as consumers postpone their purchases until early July in anticipation of Prime day.
Note: Tablets are portable, battery-powered computing devices inclusive of both slate and detachable form factors. Tablets may use LCD or OLED displays (epaper-based ereaders are not included here). Tablets are both slate and detachable keyboard form factor devices with color displays equal to or larger than 7.0in. and smaller than 16.0in.
This content extract was originally sourced from an external website (
IDC
) and is the copyright of the external website owner. TelecomTV is not responsible for the content of external websites.
Legal Notices
Email Newsletters
Sign up to receive TelecomTV's top news and videos, plus exclusive subscriber-only content direct to your inbox.