More telco data centre sales on the cards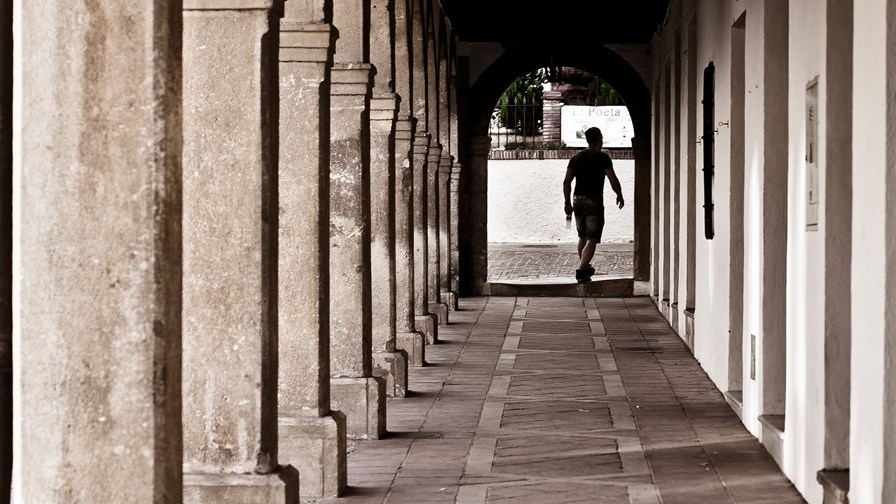 Telefonica brokers €550m deal for 11 data centres
Telcos increasingly recognise they cannot compete in data centres, cloud infrastructure
Operators becoming on-ramps and connectivity providers, analyst notes
Data centre M&A activity to grow in coming years
Telefonica last week became the latest international telecoms operator to monetise its data centre assets but it is unlikely to be the last. With M&A activity hotting up in the sector as telcos increasingly realise they don't have the skills to compete effectively in the data centre and cloud infrastructure markets, there could be many more similar announcements to come.
After months of media speculation, Telefonica announced this week that it will sell 11 data centres across various markets to European infrastructure fund manager Asterion Industrial Partners for €550 million. The deal represents just under half of Telefonica's portfolio of 23 data centres and includes facilities in Spain, the US and five Latin American markets. It also includes a housing services agreement that enables Telefonica to continue to provide the services it offers through those data centres and retain its direct customer relationships.
Telefonica noted that that deal forms part of its asset management policy and "complements the objective of organic debt reduction and strengthening the balance sheet in a growing cash flow scenario."
Given how vocal Telefonica has been in recent years about its plans to reduce debt – its net debt was a shade higher than €40 billion at the end of Q1 – it is tempting to assume that this is simply a case of the telco seizing an opportunity to make some money; before taxes and so forth, the sale will net it €260 million. But there's more to it than that.
"Telefonica is joining an illustrious list of telcos that thought they could succeed in the data centre and cloud infrastructure markets but found it much too big of a challenge," John Dinsdale, chief analyst and research director at Synergy Research Group, told TelecomTV. "Around the world many telcos are drifting into positions of just providing on-ramps to cloud service providers and connectivity between data centres."
Essentially, Dinsdale explained, around eight years ago telcos made moves into the data centres space, assuming that to operate there would be similar to running a mobile or networking business. However, they soon discovered they couldn't compete with the likes of global giants like Amazon, Google and Microsoft in the cloud infrastructure market, nor did they get to grips with the different type of business model necessitated by the data centre infrastructure space; the requirements of their core businesses meant the data centre side never got the investment or focus it needed.
Exit this way
The current popularity of data centre assets with investors is providing telcos with an exit. And its an option a number of big names have chosen in the past few years.
The trend started in the US, where the first major telco data centre sell off came in late 2015 when Windstream completed the US$575 million transfer of its data centre business to IT and data centre provider TierPoint. 18 months later CenturyLink sold its data centre portfolio to a group of investment funds and Verizon sold 29 facilities to data centre specialist Equinix for a massive $3.6 billion. And at the start of this year AT&T closed the sale of its data centre and colocation operations to Brookfield Infrastructure for $1.1 billion.
Elsewhere, Tata Communications offloaded 74% of its India and Singapore data centre business to ST Telemedia two years ago. And a number of other operators are rumoured to be considering following suit, including Italy's Wind Tre and Brazilian operator Oi, to name but a couple.
It's rare, but not unheard of, for a telco to make a success of the data centres business. Dinsdale points out that the only telco in the global top 10 for cloud services is Japan's NTT, "and it is simply not in the same league as the market leaders." NTT and domestic rival KDDI/Telehouse are performing well in the colocation market too, but China Telecom's presence in the top 10 is down to the scale of the Chinese market, he notes. "These are not markets where most telcos can prosper."
Fortunately for the operators, like mobile towers and other infrastructure businesses, data centres are finding favour with investors and commanding strong valuations at present.
According to data published by Synergy Research Group earlier this year, the number of significant data centre-focused M&A deals continued to grow in 2018 when 68 transactions closed, although at US$16 billion, the combined value of those deals was lower than in 2017; amongst other things, the 2017 total was boosted by the Verizon/Equinix deal. The total value of M&A activity in the sector in the 2017-18 period was more than twice the total of the previous two years, the firm calculated.
Synergy Research predicts "a lot more data centre M&A over the next five years," and it seems likely that telcos will be among those selling.
"All in all it has been a bit of a salutary lesson for many telcos," Dinsdale said. "In many cases the need to raise cash has now become a catalyst for telcos to change course in their thinking on data centres."
Email Newsletters
Sign up to receive TelecomTV's top news and videos, plus exclusive subscriber-only content direct to your inbox.