Has Dell just boosted Google's slow march into the corporate network?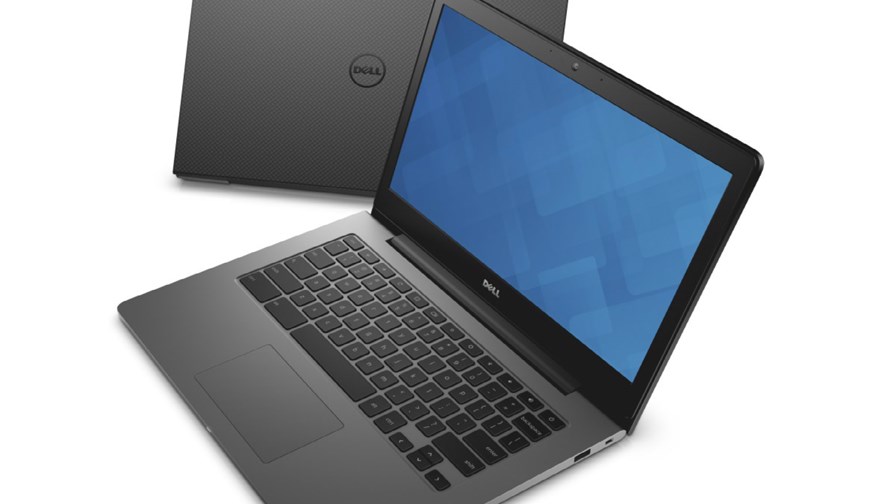 Google Chromebooks - specification and software platform by Google, hardware designed and manufactured by third parties - have taken hold in the consumer market partially and in the US education market fulsomely. But they have yet to catch fire in the business and corporate world in the way Google and its associates would have liked, possibly because there's been a lack of rugged, business-specified Chromebooks, apart from Google's own gold-plated Pixel.
Dell's new Chromebook 13 might be the "until now" finish to the above paragraph.
It's so businessy it could be sporting a suit and tie. Here's the nerd stuff: 4 Gb of memory standard and up to 8Gb (Chromebooks usually have 2 Gb); powerful i3 or i5 processors (Chromebooks usually have a puny 1.4GHz onboard); 12 hours of battery life (full day's warfare for the road warrior) and 16Gb of storage.
But it's the support and software which reveal its target market. Dell has added manageability, security and desktop virtualization features: Dell's SonicWall VPN mobile connection app with secure access, Dell Wyse vWorkspace virtualization software; Dell KACE for inventory management and service desk support.. you get the idea.
This is a Chromebook which properly addresses the side of the device market that Google has (possibly) really been after all this time but hasn't quite yet been able to crack, apart from a few widely publicised corporate defections from the Windows camp.
That is: it would ultimately like the Chromebook to be the corporate cloud client of choice, but has had to sneak up on this market via the budget end of the notebook market (most notably via Amazon) and the education market.
Chromebook adoption is (or could be) attractive to big corporates because of the support advantages - there's less fiddling about with configurations and new software versions for end users (and therefore a lower support burden for IT), the units are cheaper and more easily replaced and they don't have the same security problems. Added bonuses include the cheerful fact that they use less power than PCs (actually a real factor when you have hundreds or thousands of terminals running) and don't involve OS costs.
What's been missing are the corporate elements in the Chromebook offer and a big push to match these up with the cloud. In that regard it's interesting that this Chromebook is being offered by Dell which, while probably forever associated with desktop PCs, has become the doyen of the data centre and, for the last couple of years, a big player in the fast-forming telco NFV/SDN market. In other words it has major interests on the other side of the access network. Accelerated Chromebook adoption by corporates, sending yet more data across networks and into data centres, is therefore all grist to the Dell mill.
Disclosure: As a long-term Chromebook user I recently discovered Chrome OS's biggest advantage of all - when it dies it doesn't. Mine did. Fairly suddenly (although it thoughtfully slowed down first by way of warning). I simply borrowed a close relative's, signed myself in and I was back up and running within five minutes on an identical desktop. I am awaiting a replacement from Amazon as I write this (not a Dell 13 this time, that doesn't come out for a few weeks) and expect that to fire up on first touch too. Contrast this with all my previous PC and Macintosh replacement dramas which involved hours or days of frantic software re-installation and trauma, and weeks of intermittent annoyance and configuration problems thereafter.
Email Newsletters
Sign up to receive TelecomTV's top news and videos, plus exclusive subscriber-only content direct to your inbox.