Grown up networking: Cisco tackles 'cloud-scale', claims it can halve TCO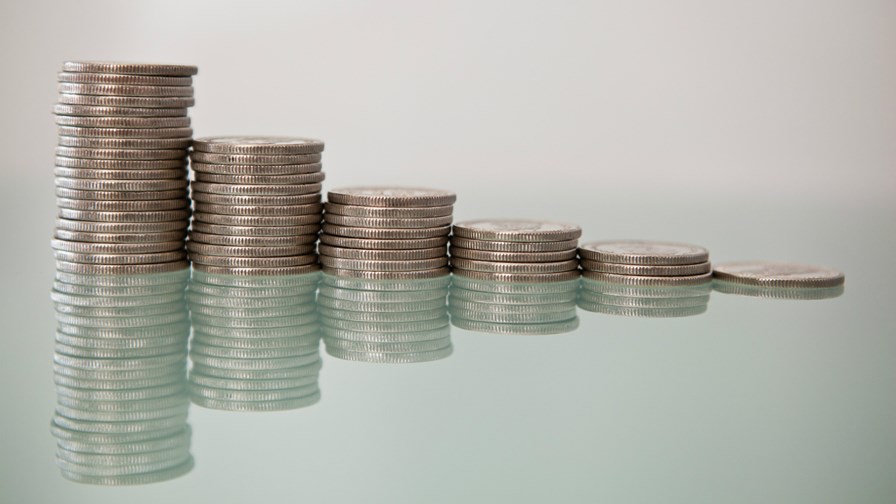 When 'cloud' first graduated from its meteorological roots in the late noughties to become something mysterious you could do with lots of computers, there was a noticeable schism.
In one corner were what quickly became known as the 'Web-scale' builders who fairly quietly got on with constructing huge data centres and stuffing them with servers. These were the Apples, Googles and (especially) Amazons amongst others. In the second corner were - and are - a variety of 'other' cloudy models (hybrid, public/private etc) which one way or another keep 'old school' measures of reliability and customer-responsiveness to set them apart and appeal to the cautious corporate IT user looking to hook some of the advantages of cloud but not willing to go the whole hog into 'commodity' cloud where performance might be lower.
The Web-Scale side was all about setting Moore's Law to work to build storage and applications hosting at low cost, at first to meet the pioneers' own requirements, but, as with Amazon's AWS, eventually to create a generalised hosting model which 'scaled': the more servers you deployed the cheaper per user gigabyte it cost and, theoretically, the process would eventually see the profits roll in.
Guess what? Web-scale seems to well on the way to winning.
Hybrid and private cloud models are all still valuable and still there, but this year saw Amazon in particular turn in a stellar financial performance for Amazon Web Services. The fact that AWS and the like have continued to grow and prosper seems to have reset expectations. Now 'Web-scale' or 'hyper-scale' is no longer the dirty two words it once was. It looks like the future.
Cisco's 'breakthrough software solutions'
Cisco has today announced what it's claims are "breakthrough software solutions" for what it defines as "Cloud-Scale Networking" - a set of enhancements to Cisco's IOS XR, it claims it's developed with some of the world's leading hyperscale Web companies to tackle the crucial networking piece in the large scale cloud environment.
It says the innovation will let both traditional and web service providers converge their data centers and wide area network (WAN) architectures, by making networks more programmable, and by enabling tighter integration with popular IT configuration and management tools.
Cisco is claiming it can halve TCO (total cost of ownership over five years) compared to the present mode of operation, through the network effectively being able to double network efficiency and performance, it claims.
A raft of improvements for its installed base of 50,000 IOS XR routers includes (Cisco's list) :
Software Modularity and Extensibility
Increased service agility with granular software packaging and automated upgrade
IT and Network automation convergence with third-party application hosting, such as industry standard DevOps tools Chef or Puppet
Open innovation with IOS XR Software Development Kit (SDK) and Cisco DevNet Developer Program
Large-scale Automation
Predictable network programmability through data model-driven APIs (YANG/OpenConfig)
Extensive flexibility to adapt to customers' operational environment (Any data model, Any encoding method, Any transport method)
Fine-grained Visibility and Control
Actionable and contextual network insight thanks to data-model-driven access to extensive operational state data (highly augmented visibility compared to mechanisms such as SNMP)
Near real-time network programmability with enhancements to Application Engineered Routing solution - WAN Automation Engine (WAE) support for Telemetry and Segment Routing Traffic Engineering
"Service providers are looking to leverage the operational best practices established in massively scalable computing environments and marry them with their own networking reach to compete and innovate faster," the announcement has Kelly Ahuja, senior vice president of Cisco's service provider segment, saying. "With this announcement, Cisco is leading the industry toward cloud-scale networking, converging the data center and WAN and delivering new levels of speed, automation and simplicity. We feel this a real game-changer that will help service providers of all types in their digitization journeys, enabling them to operate their networks in near real-time while dramatically increasing operational efficiency."
Email Newsletters
Sign up to receive TelecomTV's top news and videos, plus exclusive subscriber-only content direct to your inbox.