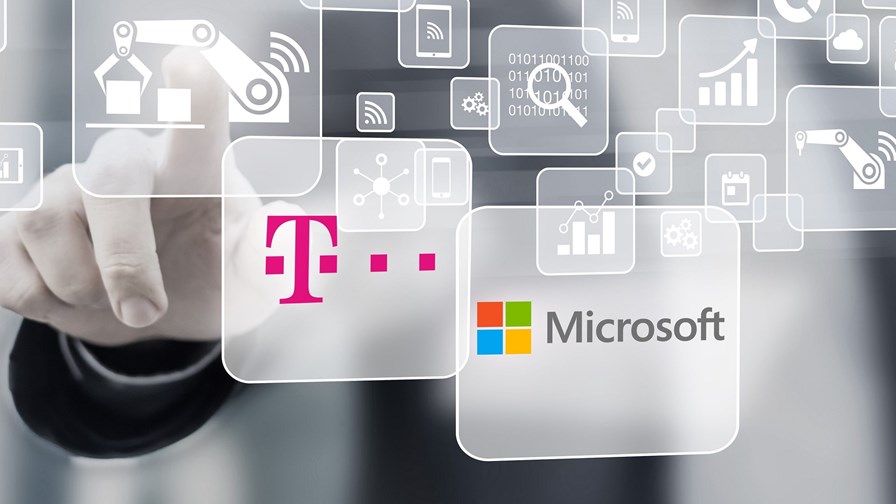 Telco to sell and integrate various Microsoft cloud services
Part of a growing trend of operators being on-ramps to public cloud
Average business to spend $15.3m on digital transformation strategy this year
Deutsche Telekom has extended its strategic partnership with Microsoft in an effort to tap into the Central and Eastern European cloud market, as the industry continues to grapple with how to go about getting a slice of the action.
Under the agreement, the German incumbent will resell Microsoft's various cloud offerings – Azure, Dynamics 365, and Office 365 – to SMBs and larger enterprises. On top of all that, it will provide what it calls cloud acceleration services, which are designed get clients up and running in the cloud quickly and efficiently. In fact, Deutsche Telekom reckons it can enable cloud adoption within minutes, saving customers 30-50 percent on their IT operations costs.
A good example of strategic partnering this, because it gives both companies a route into the CEE cloud market, with neither one having to stray too far out of their respective comfort zones. Deutsche Telekom is present throughout the region when it comes to sales force, local access networks and integration services, but it can rely on Microsoft to provide the applications and the cloud infrastructure.
Indeed, two new Microsoft data centres in Germany – one in Berlin, the other in Frankfurt – are due to come online later this year, serving European customers. It also plans to build new sites in Sweden, Norway and Switzerland. These will add to its European cloud footprint, which also includes facilities in Austria, France, Finland, Ireland, the Netherlands and the UK.
With a big regional player like Deutsche Telekom at its elbow, Microsoft stands a better chance at competing with Amazon and flogging Office 365 subscriptions.
Sign of the times
Partnerships like this will likely prove invaluable to telcos at a time of growing enterprise adoption of public cloud services; it was one of the major topics of discussion at our DSP Leaders Forum last week.
According to IDG Research earlier this month, the average organisation will spend $15.3 million on their digital transformation strategies over the next 12 months, with public cloud one of several technologies playing a key role in this endeavour.
Some of the world's biggest telcos have been pulling out of the data centre space in recent years, stepping back from owning the underlying infrastructure and focusing instead on being connectivity specialists and so-called on-ramps for companies that want to adopt cloud services.
It is this on-ramp role that Deutsche Telekom, in partnership with Microsoft, is pursuing in CEE.
"Microsoft cloud offerings support enterprises to run and grow their business more efficiently. In combination with our new standardised services we will enable our customers to leverage the potential of the Microsoft cloud in a much simpler and faster way," said Ralf Nejedl, SVP, B2B at Deutsche Telekom, board area Europe.
Email Newsletters
Stay up to date with the latest industry developments: sign up to receive TelecomTV's top news and videos plus exclusive subscriber-only content direct to your inbox – including our daily news briefing and weekly wrap.