Bebop-a-lula, she's Google's baby, Bebop-a-lula, I don't mean maybe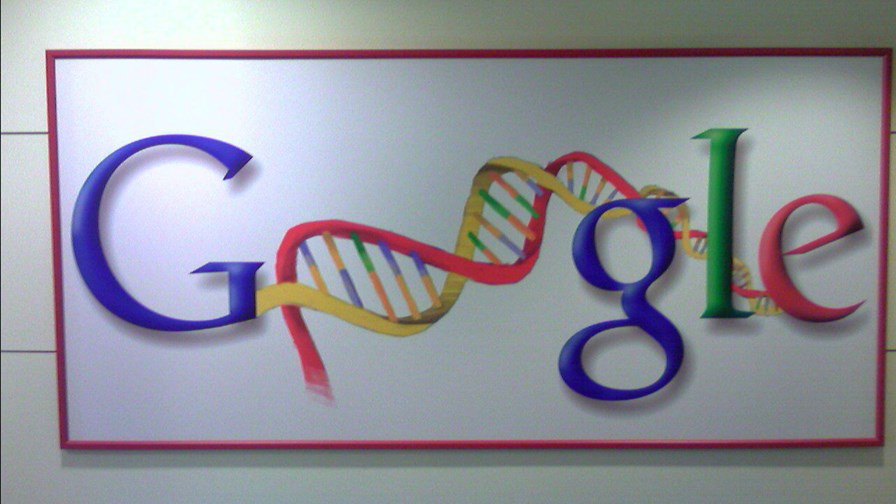 Founder of VMware, Diane Greene, headhunted to spearhead Google's corporate cloud strategy
Google also buys her mysterious start-up, Bebop
Moves signal shift of emphasis from the consumer to the enterprise
Outlook for Google in the enterprise? Fine - provided it's cloudy
​Google was late out of the blocks in the cloud technology race and, ever since, has been labouring, well down the foggy field as an also-ran. Having failed to inject itself with the necessary new blood from within its career executive ranks, Google has turned to one of the members of its Board of Directors. Diane Greene, who is also the founder and sometime CEO of VMware, the company whose 'virtual machine' software runs and manages many a US corporate data centre.
Ms. Greene, well known for her hands-on approach to work, has a reputation both as a pragmatic businesswoman and for not suffering fools gladly. Now, as Senior Vice President of Google's Enterprise Division she will head a set of cloud businesses including Google Apps, Google Cloud Platform and Google for Work. She remains on Google's board, a position she has held since 2012.
Her appointment will set Silicon Valley a-buzzing and confirms that Goggle is very serious indeed, about making an albeit belated inroad to the US cloud market which, currently, is dominated by Amazon and Microsoft. It is also an indication that Google is beginning to move beyond its 'traditional' online services for consumers to try to become a major cloud player.
In fact, Google already possesses many of the attributes and capabilities needed to carve out a role in potentially massive and lucrative enterprise cloud computing and is also strong in vital cloud development skills such as computing, data analytics and storage but it has been hiding its light under a bushel and needs immediate focus and direction if it is to make its mark in corporate America.
Interestingly, Pichai Sundararajan, (more commonly known in the US as Sundar Pilchai) the CEO of the newly slimmed-down Google under its parent company Alphabet, claims that "sixty per cent of the Fortune 500 companies use a paid Google cloud service, with email and online office functions being the most popular. The business is doing well."
That PR verbiage, it seems, is Mr. Pilchai's adherence to the Google party line because, despite the undoubted popularity of the likes of Google Calendar, Google Docs, Google Drive, Gmail and even the cloud-driven Chromebook computer, it is evident that, in reality, Google's impact on the corporate sector remains comparatively insignificant. After all, and most tellingly, its cloud services revenues are not broken-out from from the welter of figures presented quarterly and annually in Google's financial filings - and that is surely evidence that Google's cloud isn't as rosily-tinted as all that.
Indeed, in another statement, Sundar Pilchai has admitted that Google's corporate offerings and uptake to date have been "opportunistic" and have "organically evolved" and thus have been an incidental and accidental adjunct to Google's massive consumer business. But, with the potential of the cloud becoming more evident with every passing day, organic growth is to be superseded by hothouse forcing and the liberal application of inorganic fertilser.
Various industry observers have opined that a big opportunity for the company would be for Google to become the de facto operating system behind and beneath ubiquitous cloud computing services and that's where Diane Greene's mystifying and very own start-up 'Bebop' comes in.
It can hardly be coincidental that Ms. Greene's appointment to her new job came as Google announced that it is buying the little-known company, which was founded three years ago this month. The price of the purchase has not yet been disclosed and exactly what Bebop is and does is pretty unclear as well. All that is known is that it was founded "to build software development technology for writing cloud applications" so it is obviously regarded by Google as a good and relative fit to help it achieve its cloudy ambitions. All Sundar Pichai will say on the subject is that Bebop has "a unique, ambitious approach" to the development of cloud software.
Email Newsletters
Sign up to receive TelecomTV's top news and videos, plus exclusive subscriber-only content direct to your inbox.