CenturyLink adds Level 3 to connect more than 100,000 on-net buildings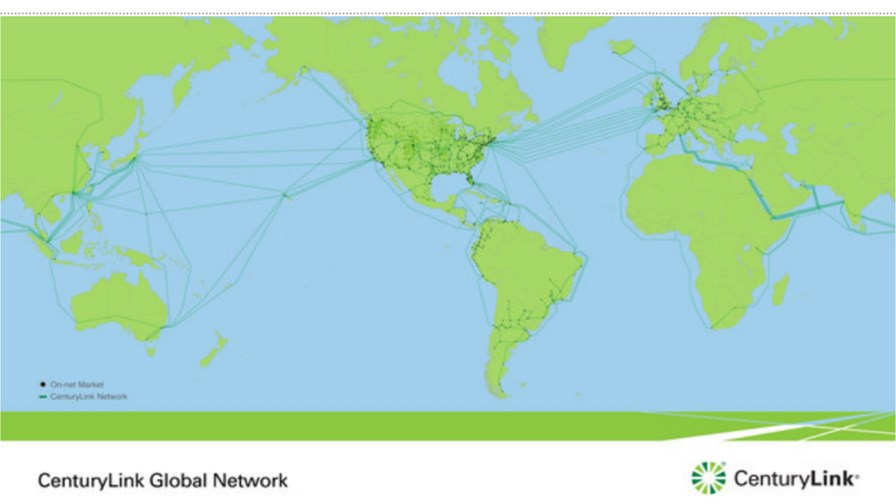 CenturyLink completes it acquisition of Level 3
Creates a powerhouse global network player generating revenue of $24 billion a year
With Level 3 added it now connects more than 100,000 fiber-enabled, on-net buildings, including 10,000 buildings in EMEA and Latin America
Way back through the mists of time (about 20 years ago) a company called Level 3 was making waves. It had cash, it had backers and 'visionaries'. In fact it had everything required to become a disruptive challenger in the emerging global network space.
Before the mid-90s international links, both above ground and below ocean, were organised through bilateral arrangements with national carriers. But come general liberalisation of telecoms and the growth of corporate computer communications along with fiberization, globalisation and several other 'tions' that I've temporarily forgotten, there was clearly room for new players to come into the market, lay fibre hither and yon and connect up the new wave division multiplexing (WDM) transmission technology which could unleash unheard of amounts of bandwidth around the world, feeding new applications and things like the Internet..
And that was the original Level 3 proposition - that it could essentially commoditize the market for global bandwidth. The problem was, nobody knew how many players the 'market' - which was still nascent at that point - could accommodate. If several carriers unleashed bandwidth on the scale that level 3 said it was preparing to do, what would happen?
As it turned out the market did indeed fall victim to irrational exuberance and several of the big fibre network builders caught a cold just after the turn of the new millennium.
Now it could be that Level 3 had it all planned out. Perhaps it decided it could go gung-ho with its fibre, build a big network, talk up the strength of the business model and then survive when most of its rivals went under.
If so, it took a while but it has worked out nicely for Level 3's current shareholders.
The deal hammered out with CenturyLink and completed today has created the second largest U.S. communications provider to global enterprise customers CenturyLink claims.
Stand by for some large numbers (just like the old days). The combined company has annual revenues of around $24 billion and it anticipates that around 75 per cent of its core revenue will come from business customers. The network now connects more than 350 metropolitan areas with more than 100,000 fiber-enabled, on-net buildings, including 10,000 buildings in EMEA and Latin America.
"CenturyLink is now poised to offer an expanded, robust portfolio of communications solutions focused on our customers' networking and IT services needs," said Glen F. Post III, CenturyLink's chief executive officer. The plan for the combined entity appears to be to keep on doing what it's already doing, just more of it.
"Our goal is to be the world's best networking provider and we have the ability to achieve this as one company," said Jeff Storey, CenturyLink's president and chief operating officer.
Email Newsletters
Sign up to receive TelecomTV's top news and videos, plus exclusive subscriber-only content direct to your inbox.