When is 5G expected to play a big role in IoT?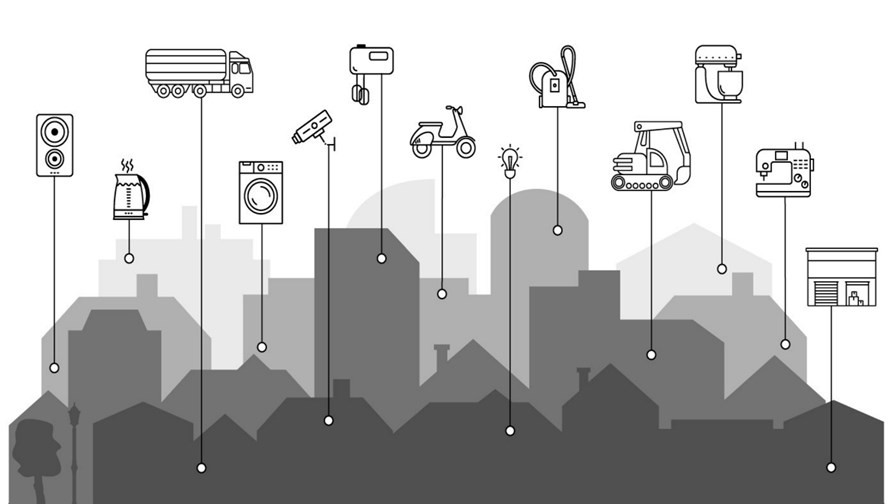 IoT is one of 5G's big targets, but it looks like it's off to a slow start
5G is not expected to really get going on the IoT front until 2026
Right through the 2020s 4G will remain important and the pivot to 5G will be gradual
Cellular or mobile IoT has always been hard to pin down. From its earliest days (about ten years ago in its current form), it's been leading analysts astray and some of the early growth calculations were, with hindsight, a tad on the exuberant side.
Today it's interesting to note the differences in projections between a vendor, in this case Ericsson, and an analyst firm, Strategy Analytics, when it comes to the crucial growth figures for the various mobile technology generations.
With 5G success incredibly important for the telco business case, it's not surprising that IoT's role in providing an important 5G use case has become a front and centre issue. Both organisations have compiled reports on Cellular IoT.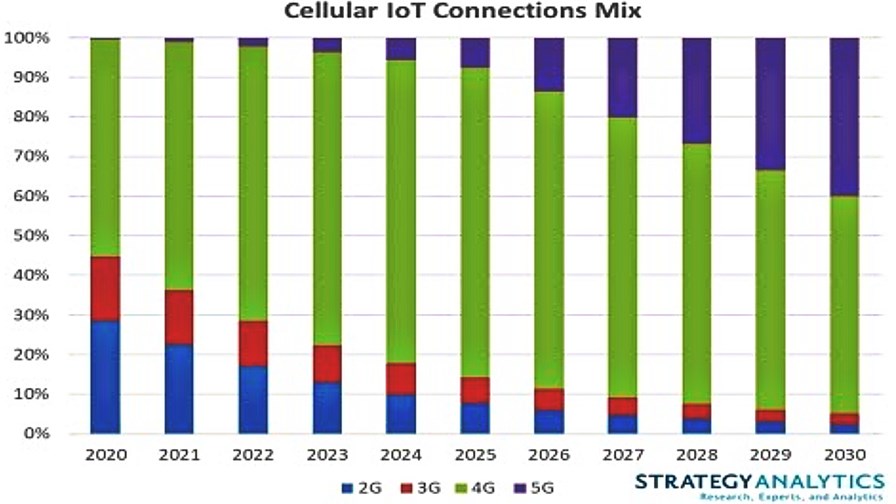 Big 5G growth, but not yet
According to Strategy Analytics, 5G provided less that 1% of IoT connections in 2020, but that proportion is expected to rise to 40% of cellular IoT connections by 2030. 5G growth, however, is not expected to be particularly pronounced until 2026 when it will finally play a significant role.
As Andrew Brown, Executive Director of Enterprise and IoT Research at Strategy Analytics points out, take-up of 5G IoT will be determined by a dizzying array of factors, not only application needs but the availability of 5G chipsets, the speed and coverage of network deployments, and the evolution of regulations. As a result, he says, " the adoption of 5G will likely happen in different stages in the largest markets, with eMBB (enhanced Mobile Broadband) reaching mass adoption first, uRLLC (ultra-Reliable and Low Latency Communication) gaining traction soon afterward, and mMTC (massive Machine Type Communication) showing the longest tail."
David Kerr, Senior Vice President of the Global Wireless Practice at Strategy Analytics added, "The tipping point for 5G in IoT occurs when support for mMTC, a price decline in hardware and widespread network coverage, sees NB IoT and Cat M folded into 5G standards and devices. For this reason, we think the pivot to 5G in IoT will be a gradual one, rather than a dramatic shift."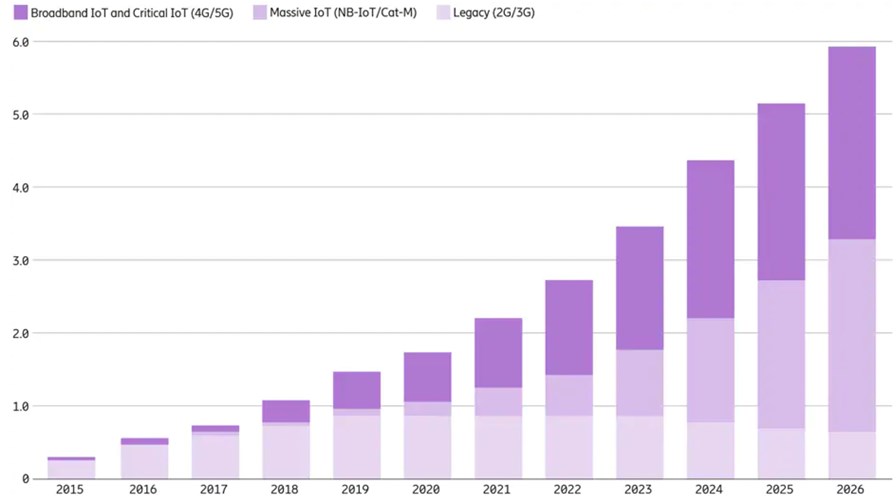 Ericsson's perspective
Ericsson takes the numbers up to 2026, but has merged 4G and 5G into one category. NB-IoT and Cat-M continue to be rolled out around the world, but at a slightly slower pace in 2020 than previously forecast due to the impact of COVID-19, it says.
Interestingly Ericsson points out that 2G and 3G connectivity still enable the majority of IoT applications, but during 2020, the numbers of Massive IoT connections are expected to have doubled.
The 5G contribution to the IoT total and its rates of growth through the years is opaque. It says that by the end of 2026, 44% of cellular IoT connections will be broadband IoT but crucially, it says, with 4G connecting the majority.
Email Newsletters
Stay up to date with the latest industry developments: sign up to receive TelecomTV's top news and videos plus exclusive subscriber-only content direct to your inbox – including our daily news briefing and weekly wrap.