IoT on the up: Ericsson gets excited but the money won't be in connections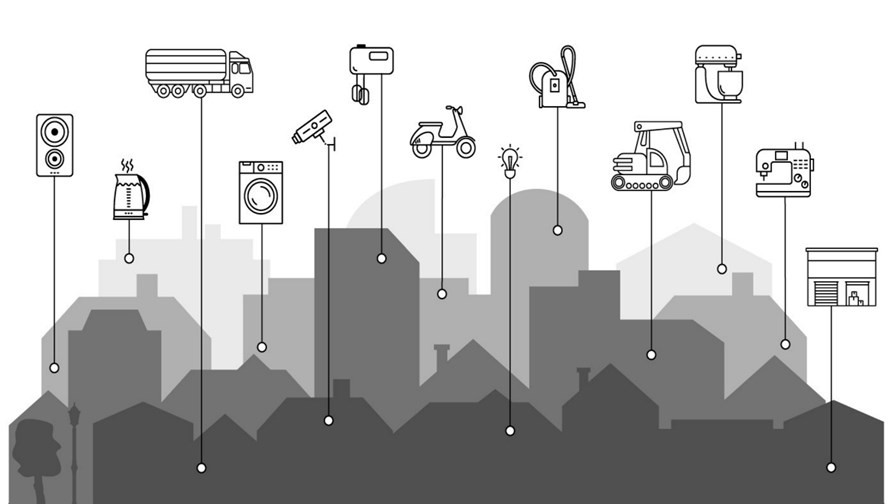 Ericsson's mobility report highlights cellular IoT
However, there's more to IoT than connections
Standards also count
Ericsson's annual mobility report was published this week. It charted the usual steady rise in traffic and subscriptions and the steady decrease in 2G numbers: all the traditional marks and measures of mobile industry progress.
But this year Ericsson devoted some extra attention to Internet of Things (IoT). In particular it says it's become extra excited about what it's calling 'Cellular IoT' - the explicitly 'cellular' connections, implying a mobile connection (both NB-IoT and LTE-M and, in the future, 5G) that will be offered by telcos. And it's upped its projections for how many of these there are going to be - billions more cellular IoT connections than it was expecting before. (see diagram above).
The revision, it says, is due to large-scale deployments in China which have almost doubled. "Of the 3.5 billion cellular IoT connections forecast for 2023, North East Asia is anticipated to account for 2.2 billion." That revised forecast gives Ericsson confidence that the IoT market is going to pay off for it in the longer term.
Connected devices (billions)
IoT 2017 2023 CAGR
Wide-area IoT 0.8 4.1 30%
Cellular IoT 0.7 3.5 30%
Short-range IoT 6.2 15.7 17%
So 3.5 billion devices sounds good. However it doesn't stand up so well against expected numbers for short range IoT (WiFi, Zigbee etc). (Ericsson's figures above). That will matter as telcos try to go up the value chain and sell more in IoT value than just straight connectivity. It will surely be necessary at that stage to sell, not connections in the usual telco way, but IoT services which might require the participation of a heterogeneous collection of devices all returning standardised data over different networks and protocols, and all that data converging in the telco (5G) network to support a single set of managed IoT applications. In other words, owning all the connections won't be the goal.
As ABI research points out below, "In order to deliver higher-value strategies beyond simple connectivity, the adoption of industry-wide standards is a must."
In that future market we'll see so-called capillary networks of simple sensor devices (not telco standard) at the end of short range radio networks, feeding in via gateways to the 5G network.
In other words, the value won't be in who provides all the devices (they will be commodity, low margin items anyway) but in who aggregates and collates all the data to provide the IoT service.
See ABI Research: Carrier path to higher-value offerings goes through standards-based solutions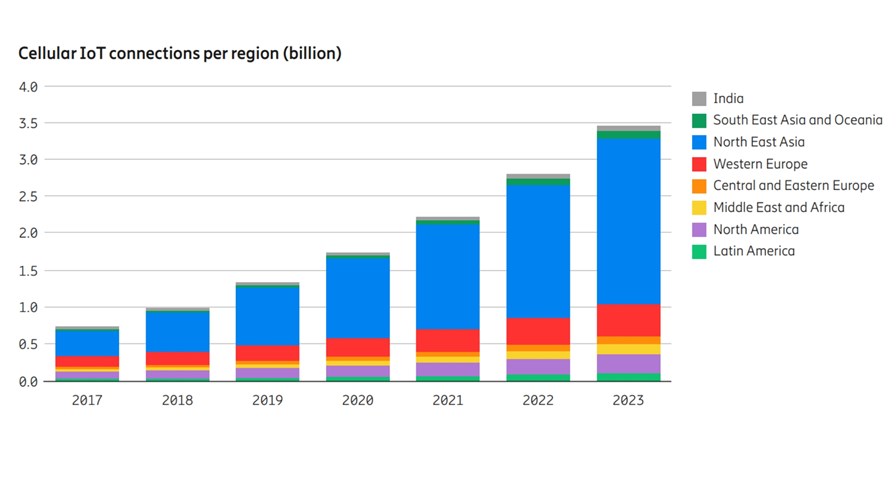 Email Newsletters
Sign up to receive TelecomTV's top news and videos, plus exclusive subscriber-only content direct to your inbox.