Which global cities do best at attracting and fostering women-owned firms?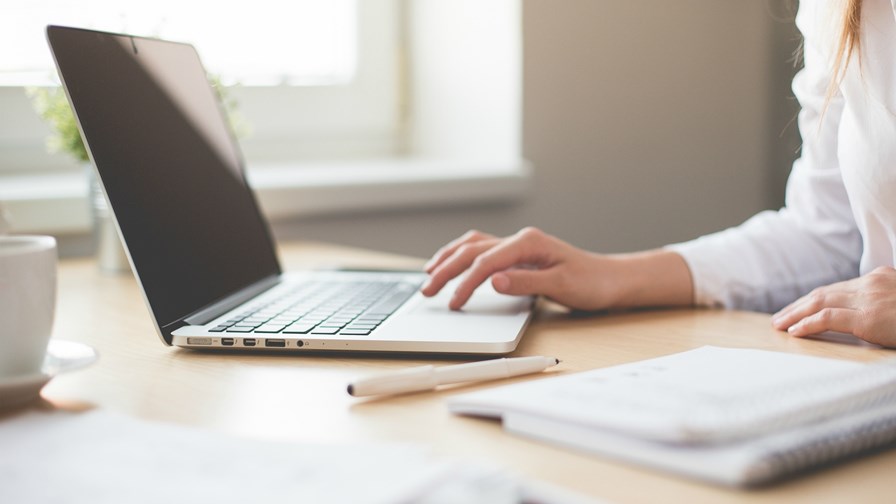 Dell's Women Entrepreneur Cities Index - rating cities' ability to attract and foster growth of women-owned firms
New York City, the San Francisco Bay Area, London, Boston and Stockholm are the top-five
Dell provides a diagnostic tool to advise entrepreneurs and policy-makers on how to improve conditions
Dell has just hosted its 8th annual Dell Women Entrepreneur Network Summit, where it announced the findings of the 2017 Women Entrepreneur Cities (WE Cities) Index. This reveals how 50 top global cities are fostering (or not) high-potential women entrepreneurs (HPWE). The study ranks cities based on the impact of local policies, programmes and characteristics in addition to national laws and customs.
Dell says the idea is to 'arm' city leaders and policymakers with data-driven research and clear calls to action. The objective being to collectively improve the landscape for high-potential women entrepreneurs. This in turn lifts a city's economic prospects - everyone's a winner.
The WE Cities Index can be used as a diagnostic tool to help ensure that lawmakers are enabling women entrepreneurs to succeed - all part of an agenda to develop an ecosystem where all entrepreneurs can thrive, regardless of gender.
The methodology is to rank cities on five important characteristics: capital, technology, talent, culture and markets, which are organised into two groups: operating environment and enabling environment. The overall rating is based on 72 indicators; 45 of these, nearly two-thirds, have a gender-based component. Individual indicators were weighted based on four criteria: relevance, quality of underlying data, uniqueness in the index and gender component. The 50 cities were ranked as follows.
See if these Top 20 city results were pretty-much what you might have expected.
New York
Bay Area
London
Boston
Stockholm
Los Angeles
Washington, D.C.
Singapore
Toronto
Seattle
Sydney
Paris
Chicago
Minneapolis
Austin
Hong Kong
Melbourne
Atlanta
Amsterdam
Portland (OR)
New York City ranks No. 1 overall among the 50 cities for its ability to attract and support HPWE with a top-ranked Operating Environment and Enabling Environment ranked. While New York City ranks No. 1 for Markets , and within that, Access and Policy, it's No. 6 in Talent , and No. 2 in Capital , trailing the Bay Area. It is No. 1 in Culture , followed by Sydney, and ranks No. 2 in Technology
While NYC ranked No. 1, its total score out of 100 was 62.9, leaving considerable room for improvement
The Bay Area (consisting of the San Francisco and San Jose metro areas) ranks No. 2 overall, ranking No. 2 in Operating Environment and No. 7 for Enabling Environment. It ranks No. 1 for Capital, No. 2 for Markets, No. 8 in Talent , No. 7 in Technology and No. 6 in Culture
London ranks No. 3 overall, and in Operating Environment, performing No. 3 for Markets and for Capital. It ranks No. 4 in Enabling Environment.
Boston and Stockholm round out the top 5 in the overall ranking
Boston, No. 4 on the overall list also No. 4 in Operating Environment and Capital and reaching No. 3 in Talent, while Stockholm (No. 5 on list) ranks No. 2 in Enabling Environment, No. 3 in Technology and No. 4 in Culture
In the top 10 cities overall, six are in the U.S., two are in Europe, one is in Canada and one is in Asia - 41 of the cities in this index are in the top five for at least one pillar or sub-category; 34 of the cities are in the bottom five for at least one of the pillars or sub-categories – demonstrating the competitiveness of these 50 cities.
Of the cities in the top 10 cities overall, only New York City and Washington, D.C. rank in the bottom five on any pillar or sub-category (New York City for cost of Market access and New York City and Washington, D.C. for cost of Technology). Of the top 10 cities overall, only the Bay Area and New York ranks in the top 10 across all 5 pillars.
Image Credit: PerzonSEO
Email Newsletters
Sign up to receive TelecomTV's top news and videos, plus exclusive subscriber-only content direct to your inbox.