The telecoms swashbuckler makes a comeback as Patrick Drahi gets his cheque book out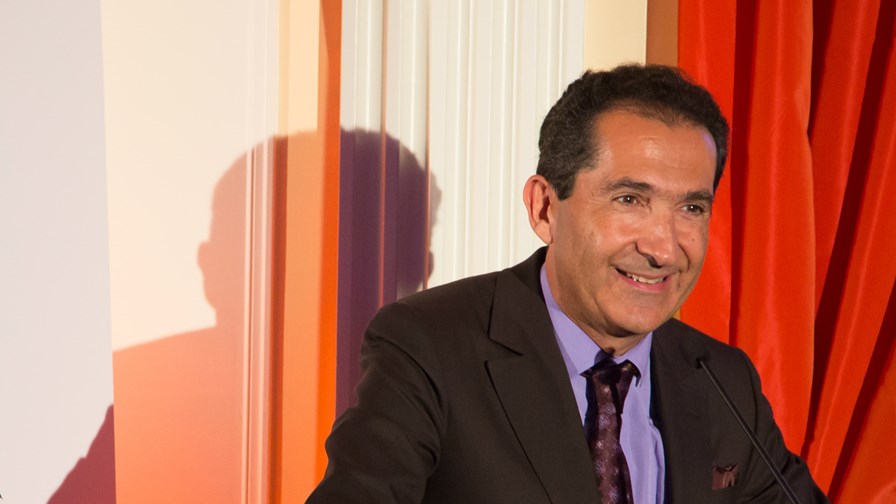 Telecoms has arguably been short of the 'swashbuckling' self-made entrepreneur, tycoon type for over a decade. The first generation of 'larger than life' telecoms figures emerged with market liberalisation in the late 80s and 90s, but were promptly despatched by a combination of the telecoms crash in around 2001 and, in its aftermath, severe legal scrutiny. The likes of Bernie Ebbers of Worldcom, Kenneth Lay of Enron , to name but two, burned bright and then burned out as they were marched off to well-deserved jail stretches for corporate fraud. OK, there's John Malone who got into the 21st century without a stain on his character, but he's primarily a cable guy so I'm choosing to rule him out.
Our Asian tycoons have proved to have greater staying-power: in evidence, Masayoshi Son, founder and current chief executive officer of SoftBank, Korean but operating from Japan and now proud owner of Sprint; and of course Hutchison Whampoa's Li Ka-shing.
But now it finally appears to be Europe's turn to buckle a bit of swash, in the shape of two 'renegade' disruptors of the old school, vigorously taking risks and, so far, successfully building telecom/communications business empires.
The founder of France's Iliad, Xavier Niel, has already cut a swathe through the French mobile market with the launch of Free and has expressed an ambition to go global. And, more recently we've seen the emergence of Patrick Drahi who, like Japan's Masayoshi Son, is an outsider, being described as a Moroccan-born businessman with Israeli and French citizenship, living in Switzerland since 1999 (that's a lot of to put on your library card).
Drahi heads up French telecoms group Altice and his latest sortie, just announced, involves an offer to buy French media company, NextRadioTV, with the aim of using the content as a customer-draw for his fast-growing empire of cable and telecoms networks.
Verizon's solid move into content acquisition seems to be driven by a similar imperative (see - Verizon is poised to make its big OTT content move 'late summer')
NextRadioTV was founded in 2000 by Alain Weill and it deals in a mix of television, radio and magazine content. Mr Weill is to remain the 51 per cent majority owner until such time as Drahi offers to buy the full equity at a price which will value the company at around €600 million.
This is just the latest buy in Drahi's spending spree. Having stitched together Altice's cable holdings by buying underperforming cable assets across France, he then made a successful move on French mobile operator SFR via his part-owned Numericable subsidiary. SFR had been weakened - as were the other French mobile players - by the disruptive predations of Iliad's Free Mobile.
SFR is just the most prominent of Mr Drahi's acquisitions - in all he is thought to have spent upwards of $40 billion empire-building over the last 18 months.
We almost certainly haven't heard the last of him.
Email Newsletters
Sign up to receive TelecomTV's top news and videos, plus exclusive subscriber-only content direct to your inbox.