Sky v. BT: when monopolists fall out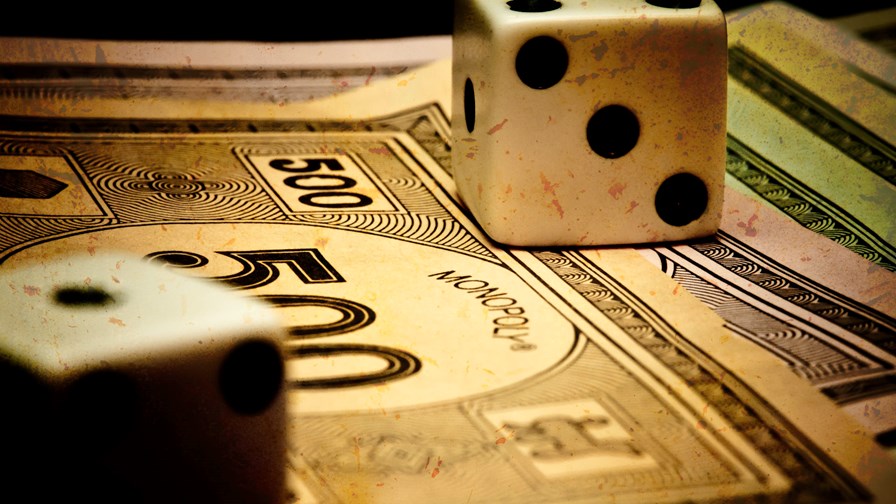 Sky joined the clamour to have a BT break-up considered by Ofcom - now BT is striking back
Sky accused of occupying monopoly position in UK pay TV - regulatory response sought
No mention of BT's formerly stiff defence of its own monopoly position
BT has publicly hit back at Sky after the satellite broadcaster and UK multi-play provider joined in with calls for Ofcom to consider BT's breakup in its review of the UK digital communications market. BT's competitors in the UK are asking Ofcom: please Sir, could BT be properly separated from its access infrastructure arm, OpenReach, as a way to create a more level playing field and to remove incentives for BT to 'game' the wholesale market in its favour.
In particular, the current 'separation' regime leaves BT able to set both wholesale and retail rates for broadband. By increasing the wholesale rate (paid by its competitors and nominally paid by itself) it is able to 'margin squeeze' the competition by lowering its retail prices, it's alleged. As a multi-service provider Sky says its ability to compete price-wise is impaired in what's now a highly contested market.
Given Sky's near monopoly position in its own major market - pay TV - the very market BT is trying to properly enter to complete its own multi-play lineup, the UK telecoms incumbent is outraged.
It's always amusing to hear a player like BT aggressively deploy the very arguments around monopoly power and consumer harm it knows so well from having heard them used against itself. When it accuses its opponent of presiding over "high prices and poor outcomes for consumers," it clearly knows what it's talking about.
But of course BT also has a real point and its critique of Sky's monopoly market position is a good one, as recently voiced through John Petter, CEO of BT's Consumer Division, in a speech to the Broadcasting Press Guild.
Sky, said Petter, was just putting up a smokescreen to disguise failings in its own major market. He wants Ofcom to extend the scope of its 'Digital Communications Review' to rope in pay TV which, due to the way the multiplay market is fast evolving in the UK, is now an essential - perhaps THE essential - component in the mix and should be considered as such.
So Sky may yet rue the day that it decided to join in the BT-kicking. Here's the BT charge sheet.
There is no getting away from the raw numbers. Sky currently has a fat 64 per cent pay TV market share in the UK. In allied industries (Petter mentions energy) that would be viewed as an untenable monopoly position - it's certainly well above any threshold for significant market power.
It may have a monopoly position, but has that resulted in significant consumer harm? "Oh yes," says BT. It claims Sky customers are paying around £50 a year more than they should (on an EU average basis) for basic pay-TV channels. Then they pay even more if they take premium sports and movie channels - that works out at £75 more per year. Meanwhile said Petter, broadband telecoms service costs have fallen dramatically.
The difference, Petter says, is all down to competition. There are four big players in broadband (and many smaller ones) and that's resulted in keen and still falling prices. Over on the pay TV side, however, there is only one major player (Sky). That's kept prices high and, just as importantly, formed a near impermeable barrier to entry for other players. BT itself, no financial shrinking violet, has found its current BT Sport pay TV foray expensive, paying billions to secure UK football rights after they've been bid up by… Sky.
Petter naturally doesn't mention that the frisky, open, competitive BT we apparently see today took a very different view on competition when its own monopoly position on the telecom network was being challenged by unbundling. However, that's all data over the bridge now, a decade later. Isn't it?
Email Newsletters
Sign up to receive TelecomTV's top news and videos, plus exclusive subscriber-only content direct to your inbox.