A Telecoms Christmas Carol: We Three Kings of Orient are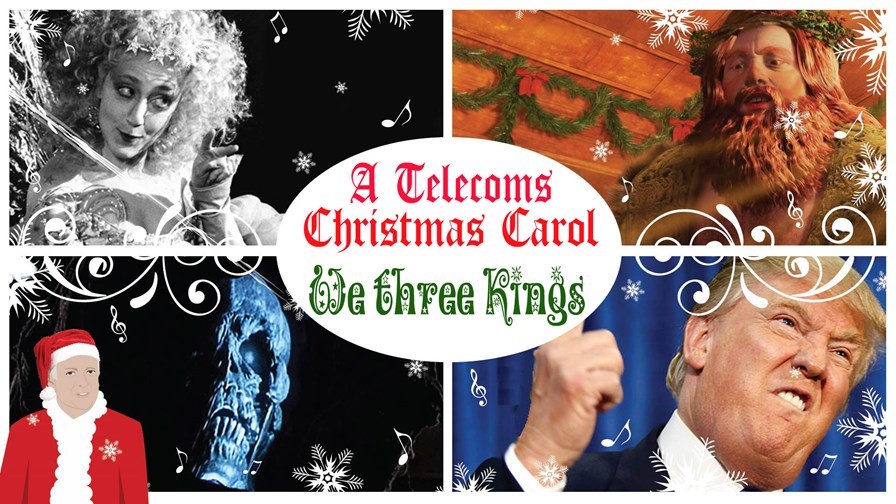 "We Three Kings", also known as "We Three Kings of Orient Are", is a Christmas carol, written in 1857 by one John Henry Hopkins (Junior) when he was the rector of the Episcopal Church in Williamsport, Pennsylvania in the US. It was first sung at a Christmas pageant in New York City that same year and has been popular ever since.
I am the autonomous car
(To be sung in a sprightly manner through gritted teeth and whilst wearing fresh incontinence pants)
I am the autonomous car
From Sergey's place I trundle afar
Through malls, soda fountains
Up over mountains, straight into your local bar. Oh...
Car quite stupid, not so bright,
Car that can't tell left from right
Westward leading, still proceeding
And on until the Isle of Wight. Oh...
A driverless limo
Now there's a wheeze
Though I can't see the wood for the trees
One more fender bender, return to sender,
What's the way to the breaker's yard please? Oh...
Car not clever, car quite dim,
Leaving passengers out on a limb,
When they're not locked out, then they are locked in,
Screaming pitifully as they go, Oh…
The autonomous car is stupid and slow,
All caught up and lost in traffic flow
And while the IoT has another tiff with the router
You's best get a scooter and have a toot on your hooter
As I wait in line for a tow. Oh…
Car of hubris and hyperbole,
At least a gondola comes with a pole,
It's all a bit of a mess, Pa,
I'd buy a Tesla,
Or a steam car fired with coal.
Email Newsletters
Sign up to receive TelecomTV's top news and videos, plus exclusive subscriber-only content direct to your inbox.