UK broadband: never mind the width, go for the quality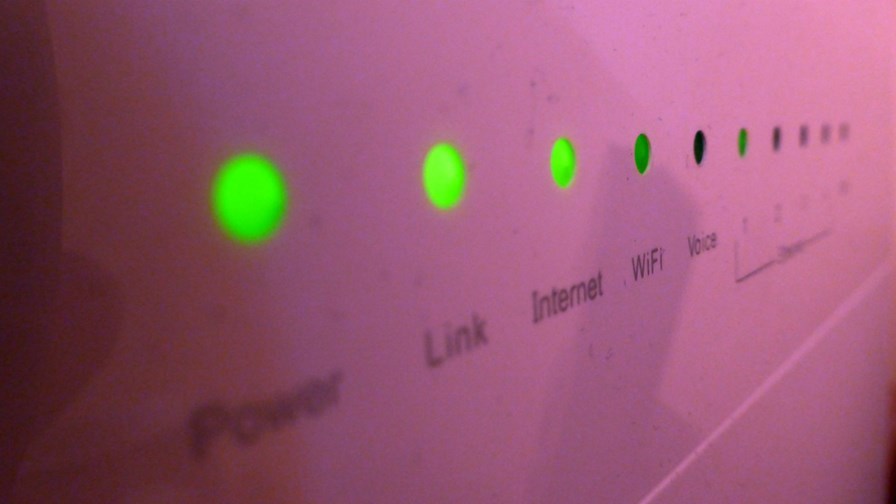 UK regulator, Ofcom, has released the latest stats on broadband penetration - to who and how fast. As usual there's work to be done and more effort needed if the UK is to meet its goals. But there are signs that the regulator, at least, is edging away from the great speed trap as it becomes obvious that speed is by no means everything.
In fact real performance improvements (once everyone is connected at 10 Mbit/s and above) are more likely to come from other sorts of improvements to the network. More on that below. While the Ofcom report admits that broadband is (almost) universally available in the UK, 3 per cent of premises here don't get basic broadband of 2Mbit/s and 15 per cent can't get 10 Mbit/s.
Nearly a fifth (18 per cent) of households don't have broadband at all - presumably a mixture of 'can't affords' and refuseniks (people who won't take it on the grounds that they just don't like it). As things stand superfast broadband (30Mbit/s and up) passes 75 per cent of premises but only 21 per cent have, so far, signed up. Bear in mind that the UK government still aims to deliver superfast broadband to 95 per cent of UK premises by 2017 which Ofcom says politely is "aggressive".
So why only 21 per cent? Bad marketing? (possibly); prices too high? (perhaps), or is the public, as always, cleverer than they're given credit for?
I currently use a service which delivers me (not just promises) a consistent 17Mbit/s. If and when BT fibres the local cabinet I will immediately buy a faster connection but I have to admit that I seem able to do nearly everything I want to on this connection. The clicked pages appear quickly nearly all the time. Streaming from YouTube, BBC etc is OK'ish. I really can't imagine what sort of improvement I might experience from this lofty (17Mbit/s) position to something twice as fast, but I suspect (just going on past upgrade experience) that it will soon prove negligible, after I get past first-use euphoria.
And that, according British data analytics startup, Actual Experience, is because there really isn't any major improvement after 10Mbit/s and before about 40Mbit/s unless attention is paid to other parts of the digital chain. Actual experience has contributed data to the Ofcom report and has released its own follow-up press release just to press home its points. According to Ofcom where it's drawn Actual Experience's data, "line speeds provide only a partial picture of broadband quality of experience. [Other factors] in the wider parts of the end-to-end broadband chain are becoming more significant."
"For too long speed has been used as a proxy for broadband quality," says Dave Page, CEO of Actual Experience. "We're told that if you have 40Mbit/s you will have a great connection and at 2Mbit/s you will have a dismal connection. Well, I think it is becoming more and more obvious this simply is not the case.
"As stated in Ofcom's report, for all of those on 10Mbps and above, there are a plethora of other factors affecting broadband quality, which are not been treated and remain unresolved. From problems in the home set-up to complications in the data centres of the content providers, the space for things to go wrong is extensive."
Actual Experience has crowdsourced over 1,000 users to provide data on where the problem spots are in Britain and what can be done to fix them and it claims to have found a clear correlation between access speed and consumers' experience up to around 8-10Mbps. Beyond this, there is only a marginal benefit to increased speed until 'superfast' connections of 40Mbps and above are reached. At these high speeds there is a small improvement in consistency, although the best experiences seen are not any better than at lower speeds, it claims.
Remedial action to improve the broadband experience for users should therefore concentrate on factors away from the access network infrastructure which the government's own figures show account for only 30 per cent of problems users experience online. The remaining 70 per cent originate from home devices (23 per cent), broadband provider networks (24 per cent) and the core of the internet and content providers (23 per cent.)
"By avoiding a high speed rollout on the 70 per cent of homes where it will make little or no difference, we could divert resources to the 5 per cent of homes without any broadband and work on fixes to quality for everyone's benefit," says Page. "We should stop pursuing a low return investment strategy for the parts of the country which have ample speeds – that is to say over 8-10 Mbps – and concentrate those funds on the areas which do need better physical infrastructure, thereby avoiding a waste of resources."
Email Newsletters
Sign up to receive TelecomTV's top news and videos, plus exclusive subscriber-only content direct to your inbox.