New Zealand rolls out a national fibre network without the usual song and dance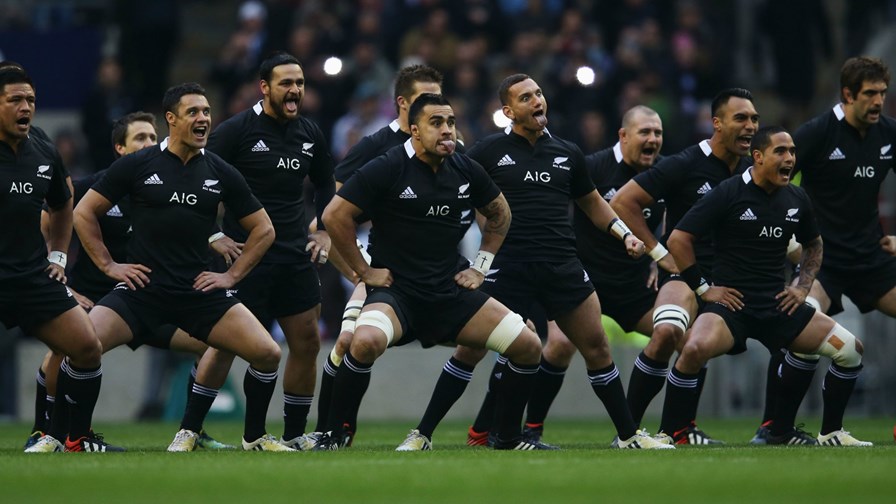 Pretty simple really: just appoint a bunch of companies to do it and lend them some money

New Zealand now well on the way to 90 something per cent coverage.

Radio broadband and 5G will fill in any remaining gaps
While the US, UK and much of Europe wrestles with the best way to build a gigabit/online/digital society (or whatever it happens to be called at any particular time) New Zealand seems to have the problem cracked.
While the US government and public seem utterly convinced of the need to build a fibre access infrastructure, the US has nevertheless spent the last 20 years or so locked in weird religious arguments over how fibre should be deployed and who should control and pay for it. Result? 14 per cent fibre adoption by consumers.
New Zealand's big neighbour, Australia, is faring even worse fibre-wise. Government attempts to get a National Broadband Network (NBN) off the ground became a huge political hot potato and from its inception the project has been mired in political cat-calling to the point where it became a technological Brexit beyond easy salvage.
Things have improved recently, but fibre to the home has taken a back seat in the project. The upshot is a ghastly 10% fibre adoption rate. Not exactly a new technological dawn despite all the spilt political capital.
But according to IDC's ConsumerScape 360 Survey (just out) 44% of New Zealand (NZ) consumers now primarily access the internet through a fibre connection - more than double the average world-wide rate of 20% and second only to Japan which squeaks past NZ at 45%.
How so?
Fibre marketing has a lot to do with it. The recent year has seen an 11 per cent adoption increase from last year's total of 33%, despite the worldwide average of 20% remaining the same.
Only one thing could do that. Rugby.
Traditionally, the national game's international fixtures could only be followed live (I speak from personal childhood experience) by staying up through the night and listening to the commentary on the radio. But many years later this year's Rugby World Cup in Japan has seen sports-mad New Zealand rush out to order up their fibre connections on the promise of full game streaming.
IDC says that at the same time, New Zealand saw increased adoption of a range of paid digital services in 2019.
"More consumers than the worldwide average are adopting video streaming, audio streaming, and cloud storage services; the first year this has occurred. Fibre users are especially likely to pay for these services, with higher adoption of each.
According to Richard Xu, associate market analyst at IDC, the high adoption suggests that the average New Zealand consumer is placing more value in the quality of their internet connections.
"New Zealand's leading rates of fibre and paid digital service adoption highlights our nation's high level of digital fluency. It reinforces the notion that New Zealand consumers are increasingly valuing rich content in their digital lifestyles, preferring fast fibre internet connections to run said content," says Xu.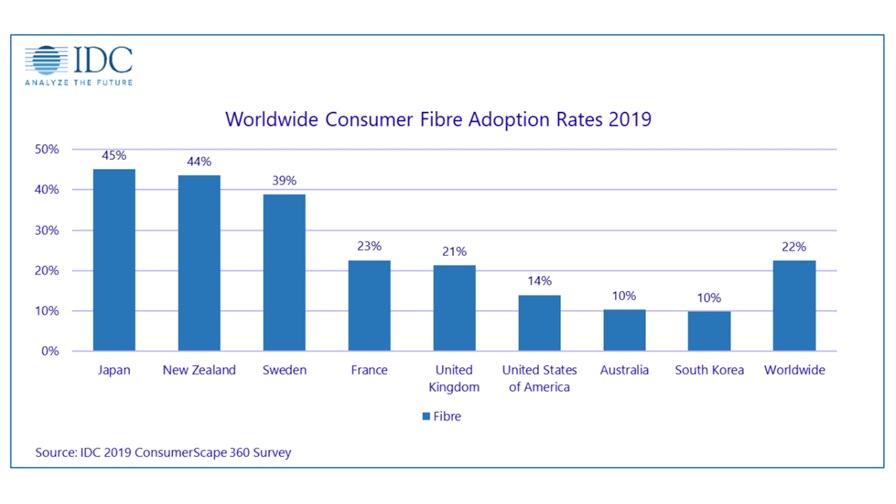 But that's all about the here and now. The real driver has been the success of New Zealand's fibre rollout.
While there has been squabbling over the detail, the plan was fairly straight forward and not overly encumbered by entrenched interests or political and ideological infighting. In New Zealand politics pragmatism tends to rule.
The crux of the so-called Ultra-Fast Broadband project was to provide broadband at speeds of at least 100Mbit/s downstream and 50Mbit/s upstream, though upgradable to 10 times that speed over time.
Initially, the plan was to have fibre within reach of 75% of the population by 2019 with an investment of $1.35 billion. The government has since announced that the target was to be expanded (good political word) to 87% of the population and to be completed by 2022. That appears to be pretty close to on-target.
The government then contracted the work out, appointing what are called crown owned companies. These are government owned but run like a commercial company - a public/private approach that really goes right back to the 19th century and has served the thinly populated country very well.
The incumbent split off its network construction bit to participate in the build and three other companies, 50% owned by Crown Fibre and 50% by the local electricity lines company or local government, also joined the project which is funded partly by interest free loans from the government. The loans are expected to be collected back by the state in 2036 with the full 'opportunity cost' (the amount of interest it could have received from the monies) mounting up to around $600 million.
Chorus or the LFCs wholesale services to ISPs, which in turn offer services to their customers which range from 30Mbit/s download with 10Mbit/s upload and 100Mbit/s download with 50Mbit/s upload.
The technology used is gigabit-capable GPON for residential customers, and point to point for large businesses. Dark fibre is also available.
According to IDC, the first stage of the UFB build is close to completion, with local fibre company Chorus on track to finish its allocated portion before the end of the year. Currently, 78% of New Zealanders can access UFB.
IDC's Xu says that there is a lot of opportunity for internet service providers (ISPs) to develop a market in this space with many viable options for different customers.
"Fibre is by far the fastest type of residential internet connection in New Zealand at the moment, but mobile tethering and fixed wireless are viable alternatives. With Spark and Vodafone launching 5G networks in 2019, IDC expects to see these retailers start to offer faster fixed wireless broadband and mobile data plans in urban areas as the speed and capacity on their networks improve," says Xu.
Email Newsletters
Stay up to date with the latest industry developments: sign up to receive TelecomTV's top news and videos plus exclusive subscriber-only content direct to your inbox – including our daily news briefing and weekly wrap.