5G might be key to rural broadband, but spectrum must be allocated in a different way first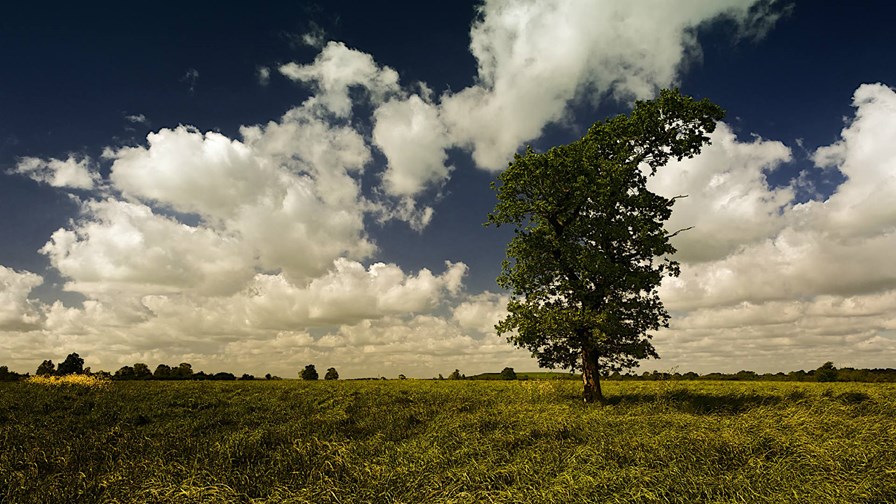 Brexit is stimulating a flurry of deep thinking in the UK about how to survive and thrive
First stop: get your broadband access sorted out
Get independent operators to use otherwise 'wasted' spectrum to connect 'highly rural' users
Whatever else the UK's 'Brexit' (its impending departure from the European Union) might achieve, its approach is at least offering a handy inflection point for communications lobbying groups in the UK to press their various cases. These range from the optimistic "freed from European Union legislation the UK has a chance to [insert opportunity here]"; Or alternatively, that Brexit will exacerbate existing difficulties so the Government must act now in the face of continuing uncertainty about conditions for withdrawal to [insert proposed remedy or action plan here].
I suspect that lobbying from telcos to free them from net neutrality obligations might be at the top of the first category and is probably already being advanced at every level. In the second category are a slew of urgings around broadband inequality, especially in rural areas.
The UK Local Government Association (LGA), for instance, has been voicing concerns about the quality and availability of broadband in rural areas and cites current difficulties around patchy connectivity for both wired and wireless broadband. It claims that up to 40 per cent of rural businesses rate their Internet connection speeds as poor, pointing out that rural producers will be impaired in their ability to sniff out the new markets Brexit is supposed to offer up if their broadband isn't up to scratch.
As a partial remedy the LGA would like to see more responsibility devolved to local authorities so that they might, as an example, be given powers to ensure that all new homes are connected to digital infrastructure.
The National Infrastructure Commission is voicing similar concerns and has called on the government to redress full-fibre broadband imbalance in rural areas, pointing out that while rural towns will benefit under the current fibre infrastructure boosting plans already in place, the 'really' rural small communities will miss out - more subsidies for infrastructure upgrading is urged.
The NIC pointed out that while plans to boost full-fibre availability are in place, they would largely benefit towns and cities.
As a result, it believes rural communities will miss out unless the government does more to subsidise infrastructure upgrades in non-urban areas.
Hand over some spectrum
But maybe the most persuasive general-purpose fix for broadband inequality and making Britain fit for post-Brexit purpose in rural communities (within a reasonable time-frame), lies with 5G radio technology and policies that might create new business models using it.
A study undertaken by consultants Plum on behalf of the UK Wireless Internet Service Providers Association and the Independent Networks Cooperative Association advocates 'new approaches' to be adopted by Ofcom, the UK regulator (and eventually to be free of EU oversight) around the way that spectrum for 5G could be allocated. The idea is to make at least some of it available for 'fixed wireless access' (FWA) under new business models.
The study points out that even taking into consideration the uplift expected via the current government subsidy schemes, full fibre roll-out is unlikely to get past 50 per cent by 2025 - that leaves a lot of rural businesses struggling with inadequate broadband.
Plum finds that 5G could play a crucial role with the right changes to spectrum management policy to tackle that final 50 per cent.
The technology will work, says Plum, but the missing ingredient is "innovative methods for radio spectrum management covering the 3.6-4.2 GHz bands".
Ofcom has the opportunity to change the way spectrum is allocated in the run-up to the next set of 5G spectrum auctions and, claims Plum, bold options such as dynamic shared access and geographic licensing, should be considered to enable flexible access to spectrum and the emergence of independent companies with business models able to see it effectively deployed into rural areas.
That means a rethink of what Plum calls "Blanket" national policy on both radio spectrum and technology strategy and the government should uphold the principle of technology neutrality, with supporting policy, rather than single-mindedly pursuing a strategy based only on full fibre.
According to INCA CEO, Malcolm Corbett, "the way spectrum is currently managed means that large parts of the UK won't get access to services promised by the big operators which tend to be the winners in the national spectrum auctions. This means much of the spectrum is likely to sit unused when it could be used to connect entire communities in rural and hard-to-reach locations."
New allocation rules and requirements for 5G could put wasted spectrum to work linking rural users to the Internet.
Email Newsletters
Sign up to receive TelecomTV's top news and videos, plus exclusive subscriber-only content direct to your inbox.