Positing the potentialities of Verizon's blockchain vSIM tech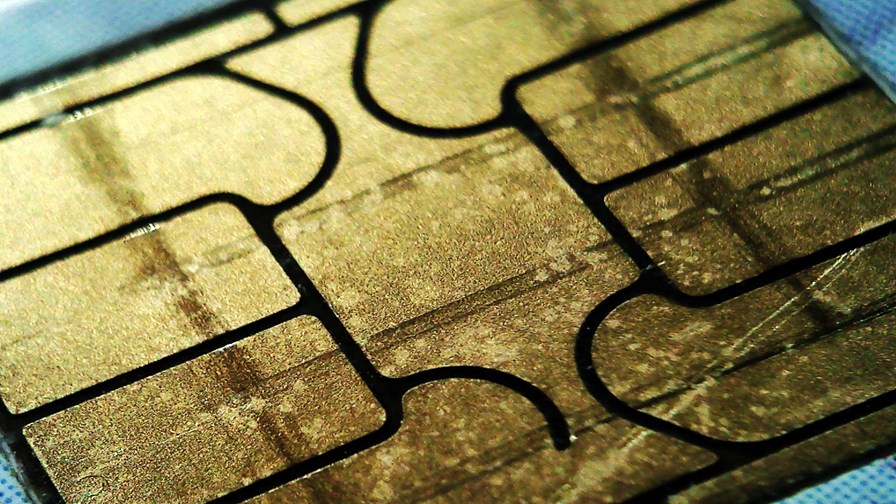 Newly-patented technology could let users chop and change devices several times a day...
...but it could really come into its own if access is given to multiple carriers
What if you could switch the same vSIM to a different operator as needed?
The potential applications of Verizon's newly-patented, blockchain-based vSIM technology are manifest, but some of them would require the telco to play nicely with others.
The US patent and trademark office (USPTO) last week granted Verizon a patent covering the use of a blockchain to provision, assign and manage virtual SIM cards.
One advantage of using a blockchain in this case is that it becomes much harder to carry out a SIM-swap attack. This is because the rightful owner of the SIM controls, in theory, the only means of transferring it to a new device: the private key that authenticates the updating of data on the blockchain.
As the patent explains, it also gives customers the power to provision and manage their own vSIM. It means they can chop and change which device (provided said device supports vSIM, of course) to attach to the operator's network as often as they wish.
"Thus, the vSIM can be retrieved and used by any one of different devices associated with the user account or loaned to other users," the patent says.
Potentially, any of the operator's back office systems could keep track of device changes by looking up a customer's public blockchain address, and then take action based on that information.
So, as well as improving customer convenience, it could also present new ways for operators to make themselves useful.
These could be offers based on a customer's preferred device. For instance, a heavy laptop user might need a smaller voice and SMS allowance. Verizon could therefore suggest the customer tweaks their service plan so they have fewer minutes and texts, but more data. What if the allocation of voice, SMS and data could be automatically rebalanced according to the device the customer is using?
Or, perhaps a customer that transfers their vSIM to their car for their daily commute might respond positively to a related value-added service, such as live traffic updates, or a bundled music-streaming subscription?
Inviting others to the party
It could get even more interesting if other operators are able to join in as well.
As we know, customers can store multiple vSIMs from different operators on the same device; you don't need a blockchain for that. But, what if you could use a blockchain to switch a single vSIM to a different carrier's network as needed?
For instance, it's perfectly reasonable to think a customer would prefer to use the same mobile number while travelling abroad but sign up to a local mobile network to avoid roaming charges. The process of doing so could be made much more simple for everyone involved if both operators were plugged into the same blockchain storing the vSIM certificate.
Pushing the boundaries a little further – perhaps even too far – that hypothetical car driver I mentioned earlier might get a brilliant connection from Verizon at home, but better coverage from a rival on their commute. What if, as well as switching to a new device – their car – they could also switch to a different network?
That might be possible at a technical level, but the commercial drivers for operators are hard to fathom – it's not in their interest to make it straightforward for customers to churn. An intermediary would be better placed to offer this kind of service, but Verizon has just patented the technology that would enable it, so it probably won't happen any time soon.
Even so, it is encouraging to see that major players like Verizon are taking seriously the implications that blockchain technology has for the industry. However, commercial reality might delay the realisation of its full potential.
Email Newsletters
Sign up to receive TelecomTV's top news and videos, plus exclusive subscriber-only content direct to your inbox.