Uber fights London taxi rules as it tests driverless cabs in the US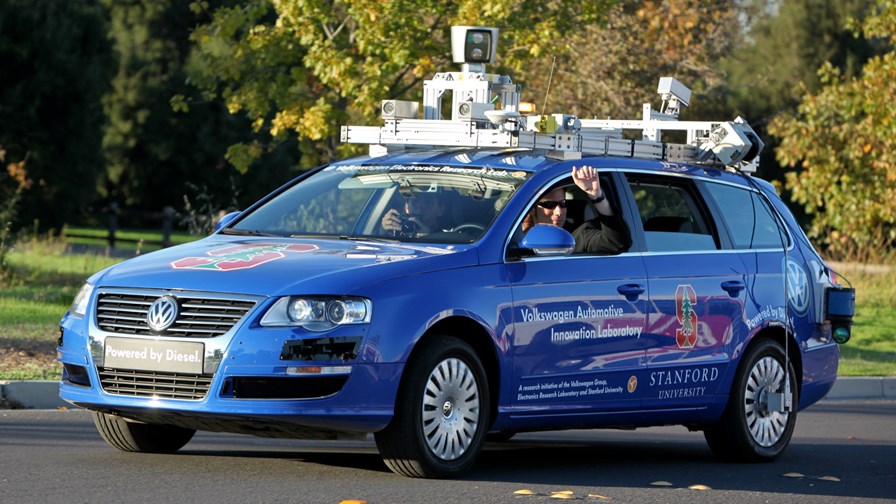 Uber gears up to fight London taxi rules
Meanwhile aims at dispensing with drivers altogether
Live autonomous taxi testing starts this month
Uber, the 'digital' taxi firm, has been involved in a long-term scuffle with London taxi cabs and with the london transport authorities. Now it has a requested a judicial review to scupper new rules governing conditions of hire in London, set out by Transport for London (TfL), the capital's transport regulator.
Uber is carping - in the usual way - that the rules are designed to hamstring its business activities to placate London's Black Cab drivers and incumbent hire companies who claim Uber is unfairly competing because it doesn't have to abide by the same rules - remind you of any other incumbent businesses agitating against multinational business models and unfairness?
After a "wide-ranging" consultation ending earlier this year, TfL came up with some new regulations: it would require written English tests for Uber drivers, and it would mandate insurance that covered drivers when they were not working. The rules also demanded that Uber should locate its customer service call centre in London, and should have to alert TfL of any changes to its app.
TfL says its regs are all about enhancing public safety and ensuring a vibrant taxi and private hire market. Uber says they will blunt innovation and the emerging digital economy.
But this tussle may soon be moot. In a few years' time (if you lean toward a techno optimist persuasion) there may be no need for taxi drivers of any description - Uber or black cab.
Today Uber announced that it was going to be testing its self-driving taxis in Pittsburgh, Pennsylvania this month. The semi-autonomous vehicles are going to be assigned 'at random' to customers who are using the company's app. Bloomberg says the test fleet will use modified Volvo (Uber's autonomous car partner) XC90 SUVs, but the random passengers won't be asked to take their lives in their hands - each car is to be supervised by a human in the driver's seat able to take over (finger tips just resting on the wheel) if the system has a Hillary Clinton-style short-circuit. The random passengers don't have to pay but will be asked to 'feed back' Tripadvisor style and, of course, to tell their friends thus certifying that they had lived to tell the tale.
Bloomberg says Volvo is to deliver 100 of the self-driving test vehicles by the end of the year.
Email Newsletters
Stay up to date with the latest industry developments: sign up to receive TelecomTV's top news and videos plus exclusive subscriber-only content direct to your inbox – including our daily news briefing and weekly wrap.