Meet the autonomous, silent and electric future of street sweeping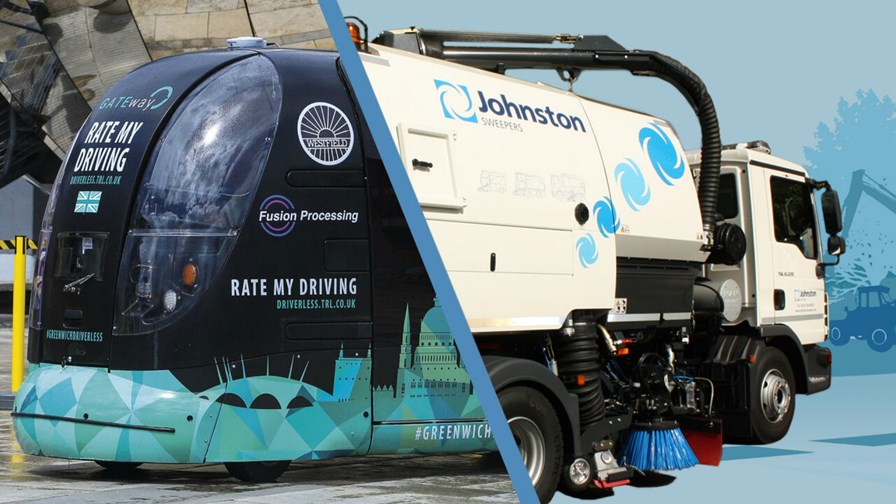 Vehicle autonomy, robotics and AI are clearly overlapping categories and one of the places they all meet up is on road sweeping. Imagine a super-large version of the domestic robot vacuum cleaner. Then imagine it working silently all day and night or until it needs a recharge, sweeping up the urban detritus from airport runways, shopping precincts, pedestrian areas, car parks, live roadworks projects, and so on.
Three UK organisations are on a mission to build the Westfield AutoSweep an 'autonomous pure electric road sweeper' and thus "automate the repetitive sweeping process."
Westfield Autonomous Vehicles - a subsidiary of Westfield Sports Cars - claims to be the UK's first provider of so-called first mile, last mile autonomous 'POD' transport at airports. It has teamed up with UK-based Johnston Sweepers, which specialises in 'outdoor surface cleaning equipment' (sweepers); along with Fusion Processing an expert in radar and machine vision - all the main ingredients required to build an autonomous road sweeper.
According to Westfield Chief Executive Officer Julian Turner, "A fully autonomous road sweeper could revolutionise town centre sweeping, improving the environment for residents and businesses, and this is an exciting opportunity to develop the technology for use at airports and on roadwork sites. We are delighted to work with these two organisations at the forefront of advancing these pioneering applications."
The project, funded by the Niche Vehicle Network (NVN), aims to produce a cleaner technology to reduce the harmful environmental impacts of road sweeping and improve safety for all.
Email Newsletters
Sign up to receive TelecomTV's top news and videos, plus exclusive subscriber-only content direct to your inbox.