Car as a service on the rise: all thanks to the technology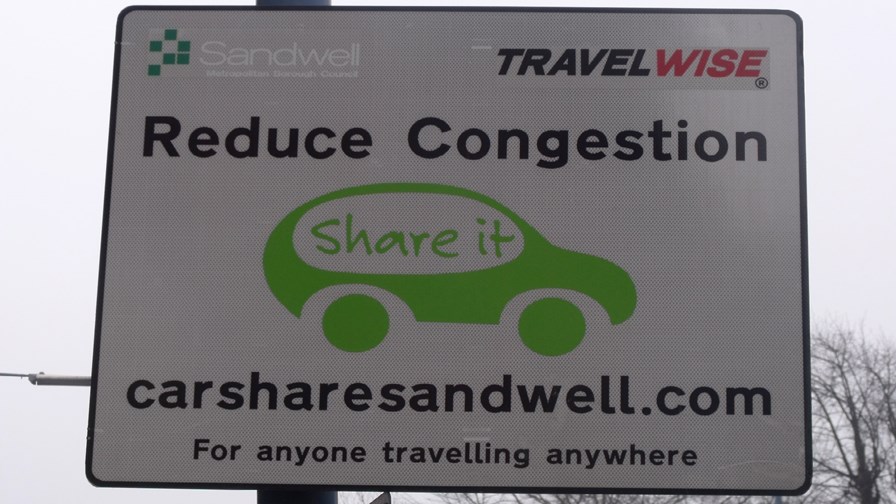 Car sharing is on an inevitable rise and car sharing service membership should hit 26 million by 2020, according to Berg Insight, which has just released a report on the growth of the market.
If you're conjuring up images of 'cool' new services based on the over-hyped sharing economy, just hold your bile a minute.
Car sharing, according to Berg, is one part of a tendency towards various forms of car non-ownership. To my mind that actually makes it more, rather than less, interesting.
Berg points out that carsharing is one of many car-based mobility services that have become available for people who want to complement other modes of transportation with car-based mobility occasionally. Examples include traditional car rental, carpooling, ridesharing, taxi and ridesourcing services.
All of these business or friendship models, though, are enabled or boosted in their utility through use of mobile and other technologies (which is the interesting part for our purposes).
The fact is that the technology, as in so many other areas, is making 'car as a service', rather than 'car as a product' more viable and these business models are all attempts to intercept that change in the balance of advantage
I got rid of my car and became a 'car as a service' user about two years ago now. I don't use any of the 'new' sharing services but instead tap a conventional but increasingly cost-effective car rental provider in the UK. The cost of hiring a car from that provider for a day or a weekend is now so low I can't see how I could better it by trying another sort of business model.
It costs (pretty-much) peanuts per day, plus I get the use of a low mileage spotless car of just the right sort each time (depending what I want to use it for). I order and pay for it online, they come and pick me up and, because all newish cars are pretty much the same these days, it's possible to just get in and drive it without any familiarisation at all (thanks to technology). They never break down (technology again) and if they do I have my mobile phone to summon help (hasn't happened in two years).
My providers tell me (because I always ask) that this occasional usage is now very popular and more and more people are doing it.
Back to those carsharing services: Car Sharing is a decentralised form of car rental service focusing on the short term. Car Sharing Organisations (CSOs) offer members access to a fleet of shared cars 24/7 from unattended self-service locations. Usage is billed by the minute/hour and by distance driven, with rates that include fuel, insurance and maintenance. New technologies in the form of telematics systems and smartphones are key enablers of this mobility service.
Berg says the number of users of car sharing services worldwide is forecasted to grow from 6.5 million people in 2015 at a compound annual growth rate of 32.0 per cent and will reach 26.0 million people in 2020. The number of cars purchased for car sharing will grow by 29.6 percent from 123,000 at the end of 2015 to 450,000 at the end of 2020 - slightly slower growth in the cars may indicate continually improving utilisation rates as the scheduling improves.
Berg points out that most CSOs use station-based networks offering roundtrip rental. This operational model requires users to return a vehicle to the same station from which it was accessed. Some CSOs have also started to offer one-way car sharing that enables users to return the car to any station operated by the CSO. "Another model that is rapidly gaining users is free floating carsharing, which enables members to pick up and drop off cars anywhere within a designated area", said André Malm, Senior Analyst, Berg Insight. He adds that the ability to access available cars instantly without prior booking or need to schedule return time make this type of service very attractive. "Free floating services are now available in 12 countries and 43 cities in Europe and North America, with a combined fleet of about 20,000 cars and roughly 2.0 million members at the end of 2015".
Email Newsletters
Stay up to date with the latest industry developments: sign up to receive TelecomTV's top news and videos plus exclusive subscriber-only content direct to your inbox – including our daily news briefing and weekly wrap.