What's up with…. Telenor, 5G & FTTH in Europe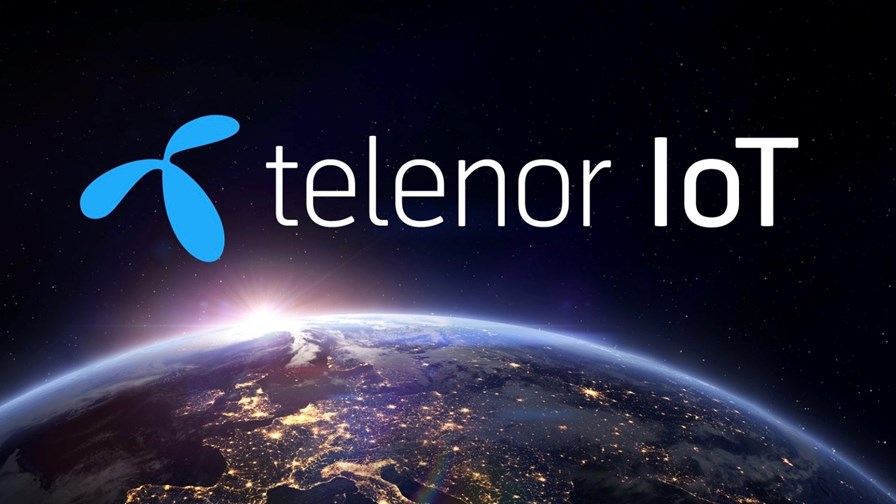 Telenor unifies its IoT efforts
Europe needs more 5G, fibre investment, concludes ETNO
Nokia scores broadband deal in South-East Europe
An operator IoT strategy and some new claims for the impact 5G could have on employment and productivity in Europe make teh running in today's news race.
Telenor is unifying its IoT efforts across the Nordics and internationally, bringing together its Nordic IoT portfolio and the global Telenor Connexion portfolio under the single brand Telenor IoT. "Effective immediately, Telenor IoT will be offered from all Telenor business channels in the Nordics, internationally by Telenor Connexion and through selected partners," notes the operator in this announcement.
Europe can create 2.4 million new jobs and boost GDP by €113 billion with the right levels of investment in 5G across the region, according to a new report from BCG that was commissioned by ETNO. "Europe must dramatically ramp up its network investment capacity to achieve gigabit speeds across territories and ensure full digital inclusion. BCG estimates €150bn is still needed to achieve a full-5G scenario in Europe, while an additional €150bn is required to finish upgrading fixed infrastructure to gigabit speeds," according to ETNO. Read more.
Nokia has struck a deal with United Group to deploy fibre access networks and in-home mesh Wi-Fi technology in eight countries across South-East Europe. The fibre networks will enable the operator "to extend new ultra-broadband and 10 Gbit/s services to millions of residential and business customers across the region," notes the vendor in this announcement.
Nokia says it's completed a trial with TV Azteca in Mexico that examined video transmission use cases using 5G in 100 MHz spectrum at 3.5GHz frequency with Nokia 5G technology for core and radio access (RAN). TV Azteca, part of Grupo Salinasand the second-largest media producer in the world, tested the transfer of raw HD/4K video from cameras to the encoding server of TV Azteca, for its subsequent distribution, without the need for additional infrastructure. For further information on the trial, see this announcement.
On the same topic… there are increasing signs that major broadcasters will make 5G an important plank in their service development and distribution plans. The pandemic has highlighted the value of content as an enabler of communication and community, and the desire to generate programming that fosters these human requirements beyond lockdown looks highly likely. Turning TV increasingly interactive instead of solely broadcast, will require 5G (and then 6G). For more on this, see Interactivity goes two ways and so does 5G.
PCCW Global will use Telco Systems' NFVTime uCPE solution to offer managed SD-WAN, router and firewall services through its global network of nearly 200 wholesale partners operating in over 160 countries. It says NFVTime will provide it with a complete environment for quick service deployments, centralized management and ongoing orchestration of virtualized network functions (VNFs) running on a diverse range of white box devices. The system features zero touch provisioning that ensures all new white box devices and third party VNFs are configured, up-to-date and fully operational within minutes, it claims.
Rakuten Mobile and Altiostar are touting performance figures for Rakuten Mobile's 4G and 5G Open RAN deployments and have just announced a number of performance and scalability achievements. (Subtext… this is the sort of performance a network operator might expect by deploying the Rakuten Communications Platform, or RCP). At the end of January 2021, the network had more than 11,000 base stations covering 74.9% of the population - Rakuten Mobile's goal is 96% population coverage by Summer 2021, which is around five years ahead of its original schedule. It claims the network has achieved high performance despite having only 1/6th of the spectrum holdings of competing operators in its market. Read more stats…
ADVA has announced that Vodafone Romania is using its carrier-grade network operating system (NOS) in a key trial of disaggregated cell site gateway (DCSG) technology in a live nationwide network. The installation will be built with ADVA's Ensemble Activator software running on Edgecore's new family of DCSG devices. Read more...
Telefónica Tech says it's partnered with Fibocom and aitos.io to create IoT solutions integrated with blockchain. Telefónica Tech's TrustOS platform - a new IoT solution backed by blockchain - can be developed and deployed in just two weeks and provides increased transparency and an efficient way of tracing and verifying information gathered by the sensors, the companies claim. Read more...
- The staff, TelecomTV
Email Newsletters
Stay up to date with the latest industry developments: sign up to receive TelecomTV's top news and videos plus exclusive subscriber-only content direct to your inbox – including our daily news briefing and weekly wrap.