What's up with… Dish and EchoStar, Globe and Amdocs, Singtel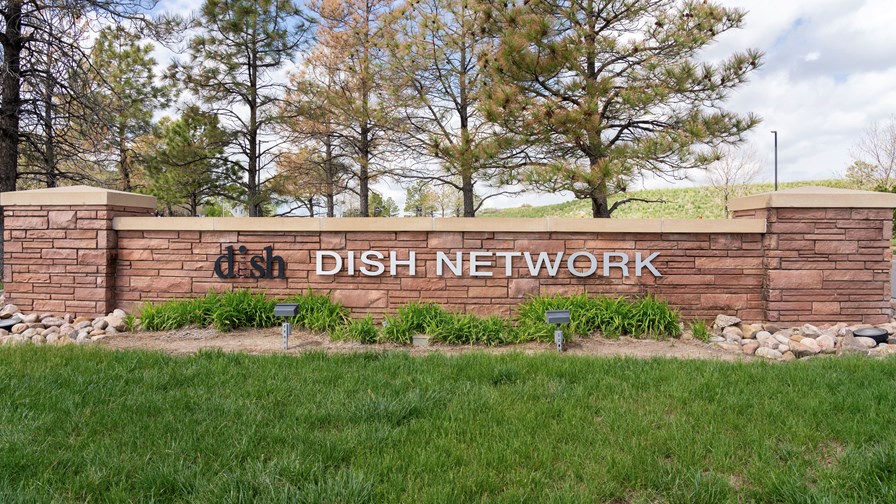 EchoStar gravitates back to Dish Network
Philippine operator Globe targets data-driven innovation with Amdocs deal
Singtel beefs up green credentials with new datacentre project
In today's industry news roundup: Dish Network reunites with satellite operator EchoStar as it seeks global connectivity services leadership; Globe chooses Amdocs to manage its data lake platform with a view to reaping digital transformation benefits; Singtel sets about building a massive datacentre that boasts sustainability capabilities; and more!
Dish Network has agreed to merge with satellite operator EchoStar to create "a global leader in terrestrial and non-terrestrial wireless connectivity". The plan will see Dish Network shareholders own around 69% of the combined company's common stock, while the remainder will be owned by EchoStar shareholders. The all-stock deal is expected to result in the union of Dish Network's satellite technology, streaming services and "nationwide 5G network" and EchoStar's "premier satellite communications solutions", the pair explained in a joint statement. The combined company, which according to Reuters will be valued at around $6bn, is expected to generate "significant cost and revenue synergies", as it will deliver "a broad set of communication and content distribution capabilities, accelerating the delivery of satellite and wireless connectivity solutions desired by customers". The move is a reunion for the companies, as EchoStar was spun off by Dish Network in 2018. Charles Ergen, who is currently chairman of the board of both Dish Network and EchoStar (and is to become the new entity's executive chairman), described the development as "a strategically and financially compelling combination that is all about growth and building a long-term sustainable business".
Amdocs data intelligence managed services have been selected by Philippines telco and techco service provider, Globe, to manage its data lake platform. The multi-year managed services deal will mean Globe will gain access to worldwide best practices, automation and self-healing solutions, according to Amdocs, ensuring that Globe receives the right business data at the right time. Jennifer Jane Echevarria, vice president for commercial strategic services and product management at Globe, said: "As we progress with our digital transformation journey, data is becoming a key enabler to meet the evolving needs of consumers and providing them with the best personalised services. Amdocs Data Intelligence Services will help us in this journey."
Singtel has started work on the construction of DC Tuas, Singapore's highest power density, hyper-connected green datacentre. When operational in 2025, the installation will support 58 megawatts of IT load capacity in its 120,000 square foot, eight-storey premises, and will be the only datacentre in Singapore to boast its own cable landing station where several international submarine cables are directly connected. It may be a huge power-gobbler, but Singtel is touting its low-power utilisation effectiveness, claiming DC Tuas has been designed to incorporate next-generation liquid cooling to support customers' rack densities at up to 80kW per rack. Singtel currently provides 60MW of datacentre capacity in Singapore and this total will grow to 118MW when DC Tuas becomes operational. Read more about DC Tuas here.
Still on cool datacentres… The recent near-global heatwave must surely be concentrating minds on how to keep those multiplying datacentres cool as temperatures soar. Not surprisingly, liquid cooling, as applied by Singtel, is gaining traction. According to analyst firm Technavio in a report released earlier this year, the datacentre cooling solutions market is expected to grow by 24% per annum to 2027, with the usual suspects – increasing adoption of cloud-based services and data analytics – fueling growth and power consumption and thus driving datacentres to seek better and more frugal cooling solutions. One way forward is "liquid immersion", according to Technavio, which uses both less energy and takes up less space in the datacentre. This countermeasure actually involves dunking the electronics in non-conductive coolants. However, water is still the main coolant used and that is becoming a real problem in dry and drought-prone, water-scarce places such as California, claimed the analysts.
The cellular internet of things (IoT) segment is poised for growth, partly as a result of impending 5G 'reduced capability' (Redcap) services, designed for low-cost, low-bandwidth IoT applications across 5G networks. So it's hoped, at least – maybe this time! No doubt with this partly in mind, cellular IoT module and chip specialist Sequans has agreed to be acquired by Renesas Electronics Corporation, a supplier of advanced semiconductor solutions. The transaction will value Sequans at $249m and is expected to close by the first quarter of 2024. Renesas intends to integrate Sequans' cellular connectivity products and IP into its core product lineup, including microcontrollers, microprocessors, analogue and mixed signal front ends. The acquisition will allow Renesas to immediately expand its reach to the wide area network (WAN) market space encompassing a broad range of data rates. It will also enhance Renesas' already rich portfolio of personal area network (PAN) and local area network (LAN) connectivity products.
- The staff, TelecomTV