What's up with… BT, Coherent, MWC21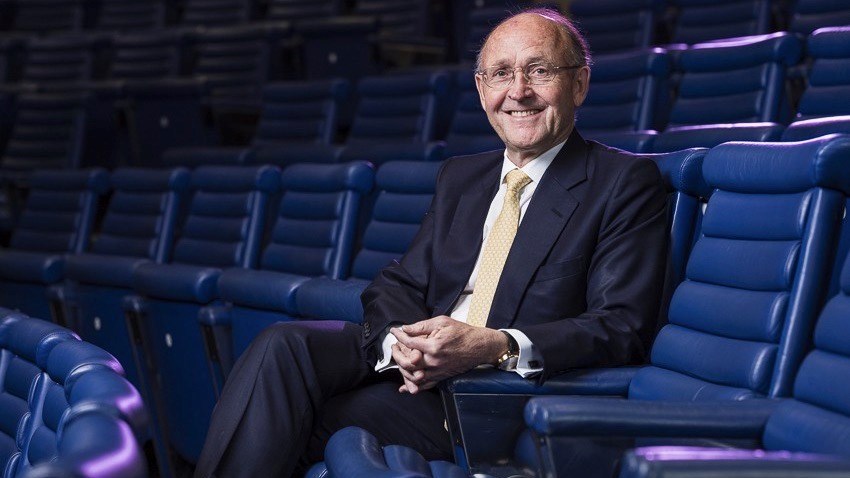 BT denies boardroom bustup
Coherent re-ignites optical bidding war
GSMA issues its health guidelines for MWC21
A public denial of boardroom wrangles, an optical bidding war and the GSMA's anti-Covid plan for MWC21 top today's news bill.
BT has felt it necessary to deny claims by Sky News that the resignation of its Chairman, Jan du Plessis, 67 (pictured above), was the result of tension between the board and the UK operator's senior management. Sky News reported late last week that CEO Philip Jansen was frustrated at the slow pace of change at BT and was prepared to resign unless a new chairman who could "accelerate the pace of change" was appointed. In a statement released to investors today, BT noted: "The Chairman throughout his tenure has demonstrated strong leadership of the Company, been extremely supportive of management and any suggestion that he has impeded the transformation of BT is without foundation. There has been no misalignment between the Board and executive management over the Company's strategy."
Photonics and lasers specialist Coherent has decided it prefers the $6.3 billion-plus takeover offer it has received from optical components giant II-IV compared with the $5.7 billion deal it initially agreed with Lumentum, and has given Lumentum until the end of the day Thursday March 11 to make a counter bid, should it wish to do so. If Lumentum decides not to bid again and Coherent falls into the arms of II-IV, Lumentum will be due a $217.6 million termination fee as compensation for getting jilted at the altar.
In its latest effort to get as many people as possible to travel to Barcelona for the MWC21 event in late June, the GSMA has issued its "health and safety plan" for the event. It has even given the plan a name – 'Committed Community'. For those set to attend (some) or as yet undecided (the majority of potential attendees, we suspect), you can find the details here, though they are as interesting to read for those who know they won't be going…
Jack Dorsey to get yet one more fat slice of Tweety Pie. The co-founder and CEO of Twitter has put his first tweet up for sale. You can bid for it on Valuables by Cent's, a "tweets marketplace" platform that has been in existences for a full three months now. Dorsey's first post, in March 2006, was/is "Just setting up my twttr". Mind-boggling eh? But if you want to own those five words of deathless prose, you'll need deep pockets. This morning the (so far) winning bid is US$2.5 million! If that isn't proof that the world is madder and more irrational than even the most cynical misanthrope could imagine after a month chained in a barrel on top of a pole on the corner of Sunset and Vine watching the antics of the passers-by down below, then I don't know what is. Mind you, for that two and a half million bucks, the lucky punter will also get a certificate of authenticity and ownership, verified and personally signed (digitally, natch) by Dorsey himself. Also bundled into the deal is the metadata of The Tweet. This deathless asset resides somewhere in the Ethereum blockchain and is to be sold as a Non-Fungible Token (NFT). NFTs facilitate the buying and selling of digital items that, by definition, have no physical existence while the blockchain keeps track and records of who owns the data file at any particular time. For those of you kicking yourselves for missing the deal of a lifetime, chill. Jack's first tweet is publicly and freely available online to take a look at, covet and sigh over. By the way, 95 per cent of the final value of the sale of the tweet will go to Mr. Dorsey (whose current fortune stands at $12.5 billion) and the remaining five per cent is the commission Valuables will get for managing the auction. According to its website, "owning digital content can… hold sentimental value and create a relationship between collector and creator". Just like a plate of virtual tripe and onions.​
Deutsche Telekom says it has completed a call using its 5G standalone core platform. The call, between Garching and Bonn, had a stable and "very low latency," with a response time of 13 milliseconds in Garching. For further details, see this announcement.
TIM (Telecom Italia) has appointed Carlo Filangieri, an existing TIM executive, as CEO of FiberCop, its majority-owned wholesale fixed access subsidiary.
In the British investment sector, one of the by-products spawned following the 2020 coupling of Brexit and Covid-19 is the Spac (Special Purpose Acquisition Company). Spacs are entities that raise investment money before looking for companies to buy. Such so-called "blank-cheque' shell companies have sprung into existence during the past year or so, mainly in the US and the UK. In Britain, they are proliferating as a direct result of financial reforms designed to attract rapidly-expanding companies, many of which are in the telecoms, Internet and IT sectors, to list on the London Stock Exchange. It is part of a government strategy to ensure that The City of London remains a global financial hub in the aftermath of the UK leaving the EU. Last year a total of 248 Spacs were established globally, raising US$83 billion as they became better known and more attractive to investors big and small. As the hype machine cranks into overdrive, David Schwimmer, the Chief Executive of the London Stock Exchange Group (no less) felt moved to caution that "investors and market participants use them [Spacs] thoughtfully and carefully." He added, "I'm not the first person to say this, but there is clearly some froth in the US market for Spacs and some of that could end poorly for some of those opportunities and those investors… Spacs are a useful tool in the capital markets toolkit. They are one way of companies getting access to public markets in a way that is little different from an initial public offering." Under UK law, potential investors have to be advised, "Your Capital at Risk! The value of your investment could fall as well as rise." In other words, bring a magnifying glass and a quizzical attitude to bear on the glossy illustrations in corporate presentation packs touting for investment money. What from a distance looks like a wondrous, ethereal, pristine unicorn may, on closer examination, turn out to be an albino warthog with a narwhal tusk superglued to its forehead.
- The staff, TelecomTV
Email Newsletters
Stay up to date with the latest industry developments: sign up to receive TelecomTV's top news and videos plus exclusive subscriber-only content direct to your inbox – including our daily news briefing and weekly wrap.